VIEWING ROOM
CACOTOPIA 06
15 JANUARY — 12 FEBRUARY 2022
Kate Bickmore, Kim Booker, Danielle Brathwaite-Shirley, Alice Bucknell, Shir Cohen, László von Dohnányi, Cecilia Fiona, Lydia Pettit, Leon Pozniakow, Catherine Repko, Ai-Da Robot and Elsa Rouy.
KATE BICKMORE (b. 1992)
MA Painting, Royal College of Arts, London, 2020
Kate Bickmore takes one of the most classical subjects of painting – flowers – and gives new life to otherworldly creatures in a unique style and scale. They are uncomfortably alien and beautifully human all at once. Flowers are typically considered pretty decorative objects on the receiving end of our gaze, but Kate makes the viewer feel as if they are watching and wanting us. Possibly even making their own plans…
— Jonathan Travis
---
SHIR COHEN (b. 1990)
MA Painting, Royal College of Arts, London, 2020
Shir Cohen uses imagery to respond to the political climate surrounding her. During
lockdown, Cohen found herself lacking supply of the materials she typically uses in her
artwork and therefore resorted to using textiles and embroider. On the fabric medium,
she often times depicts violent historic and mythological scenes, using the visual
vocabulary to respond to the absurdity of the world around her.
---
LÁSZLÓ VON DOHNÁNYI (b. 1990)
MA Painting, Royal College of Arts, London, 2021
Central to László von Dohnányi's practice is the notion of Remediation, the idea that all new media constantly borrows from and transforms older media. The oil paintings borrow the aestheticism of digital rendering such as photography, printing or 3D printing, to make up dreamscape composed of traditional oil on canvas. Reoccurring themes of networks of monochromatic fauna and snaking wire overwhelming the figures hidden beneath express an uncontrollable environment. Playing with the visual language emerging from digital technologies the paintings present flattened depths, sleek lines, technically representative depictions devoid of realism.
---
CECILIA FIONA (b. 1997)
BA, History of Art, University of Copenhagen, 2021
Indulging in the dreamscape of unconsciousness, Cecilia Fiona's scenes of surreality illustrate figures that mix human and fantasy with colourful landscapes, rich and texture through her use of Rabbit-Skin glue. Simultaneously chaotic and serene, the viewer becomes lost within the artist's imagination.
---
LYDIA PETTIT (b. 1991)
MA Painting, Royal College of Arts, London, 2020
Lydia Pettit's paintings confront the viewer with depictions of herself, portraying her body in
raw and vivid framings and, in doing so exposing her vulnerabilities. While primarily working in
paint, the artists also employs fibre art into her body of work, translating brushstrokes to
needle and thread.
---
LEON POZNIAKOW (b. 1982)
MA Painting, Royal College of Arts, London, 2020
Beginning his artistic career with works on paper, Leon Pozniakow's practice has
expanded to more sculptural forms, utilising media such that includes paint, enamel,
chainmail, glass and gemstones. In a portrayal of intimacy both psychological and
sexual, the body of work evokes a theme of erotic romanticism present in both the
contemporary works and earlier draftsmanship.
---
CATHERINE REPKO (b. 1990)
MA Painting, Royal College of Arts, London, 2021
Catherine Repko's compositions are a sentimental portrait of a childhood filled with freedom and creativity. Fond and touching memories are stamped upon the canvas in matte colours mimicking collage. The pallets of warm earth tones and casual affection between the figures create an aura of safety and intimacy. Growing up the third of four sisters, Repko's body of work questions the identity, sisterhood and experience of girlhood and passage to womanhood.
---
KIM BOOKER (b. 1983)
Kim Booker's practice is rooted in the tradition of painting and the history of modern art.
Drawing inspiration from titans of the media such as Georg Baselitz and Willem de
Kooning, Booker reinterprets the tradition with a current perspective on contemporary
times and conflicts. Her process and mark making is an extension of her body and
evolution of emotions.
---
ELSA ROUY (b. 2000)
BA Painting, Camberwell college of the arts (UAL) , London, 2020
Elsa Rouy has an interest in female sexual expression and the imperfect-self. Her artworks satirise immoral thoughts that are terrifying, centring around feelings of shame and guilt. To explore this, Rouy paints hedonistic, grotesque figures often of monstrous women with their sexual organs revealed. To imitate my hyperawareness of having a body Rouy subvert's and delocalises depictions of female and male genitalia to form androgynous or fluid figures that resonate with her, while also removing identity. She uses the imagery, that has historically been understood as taboo, to critique and subvert mainstream representations of women.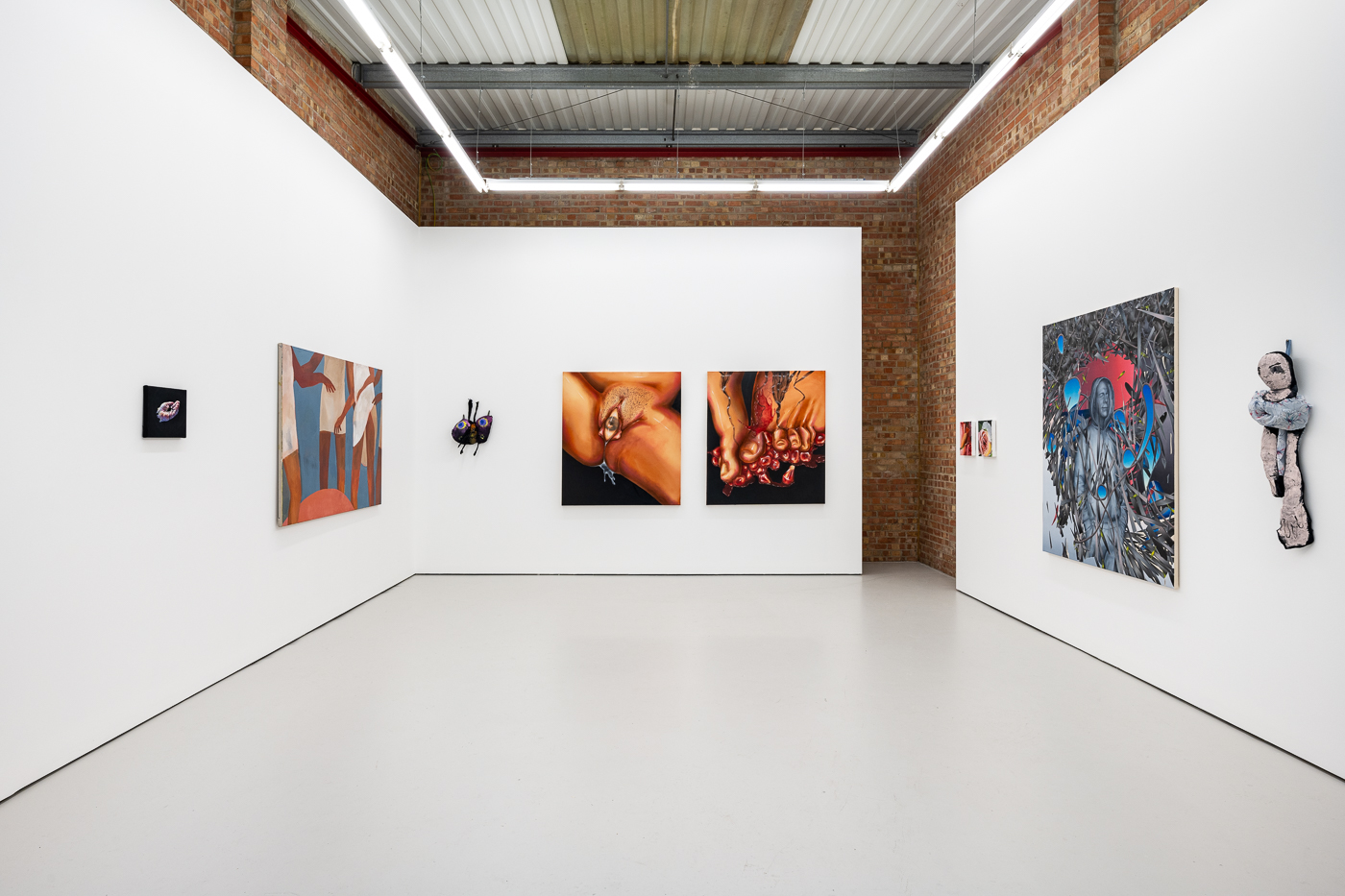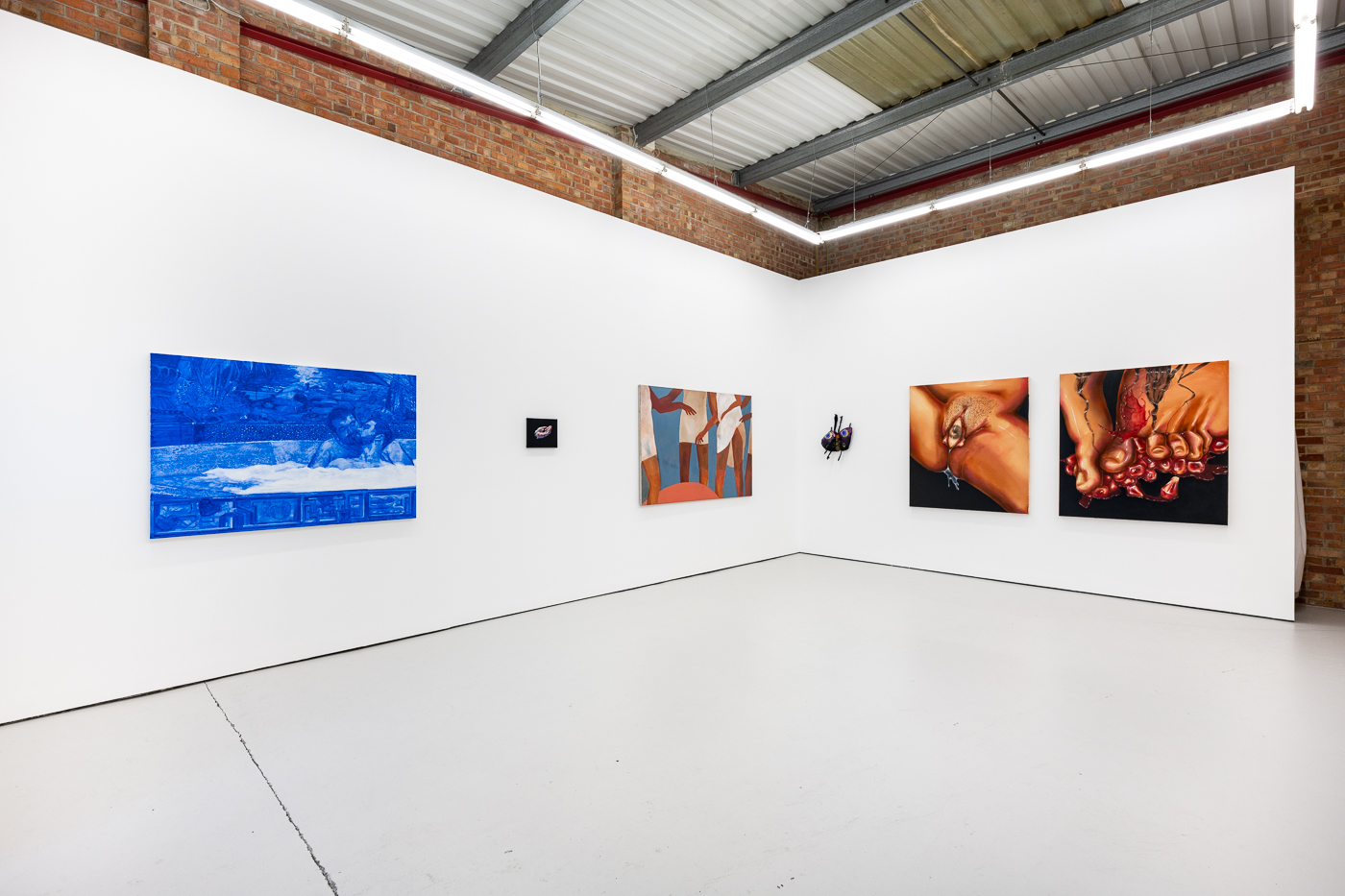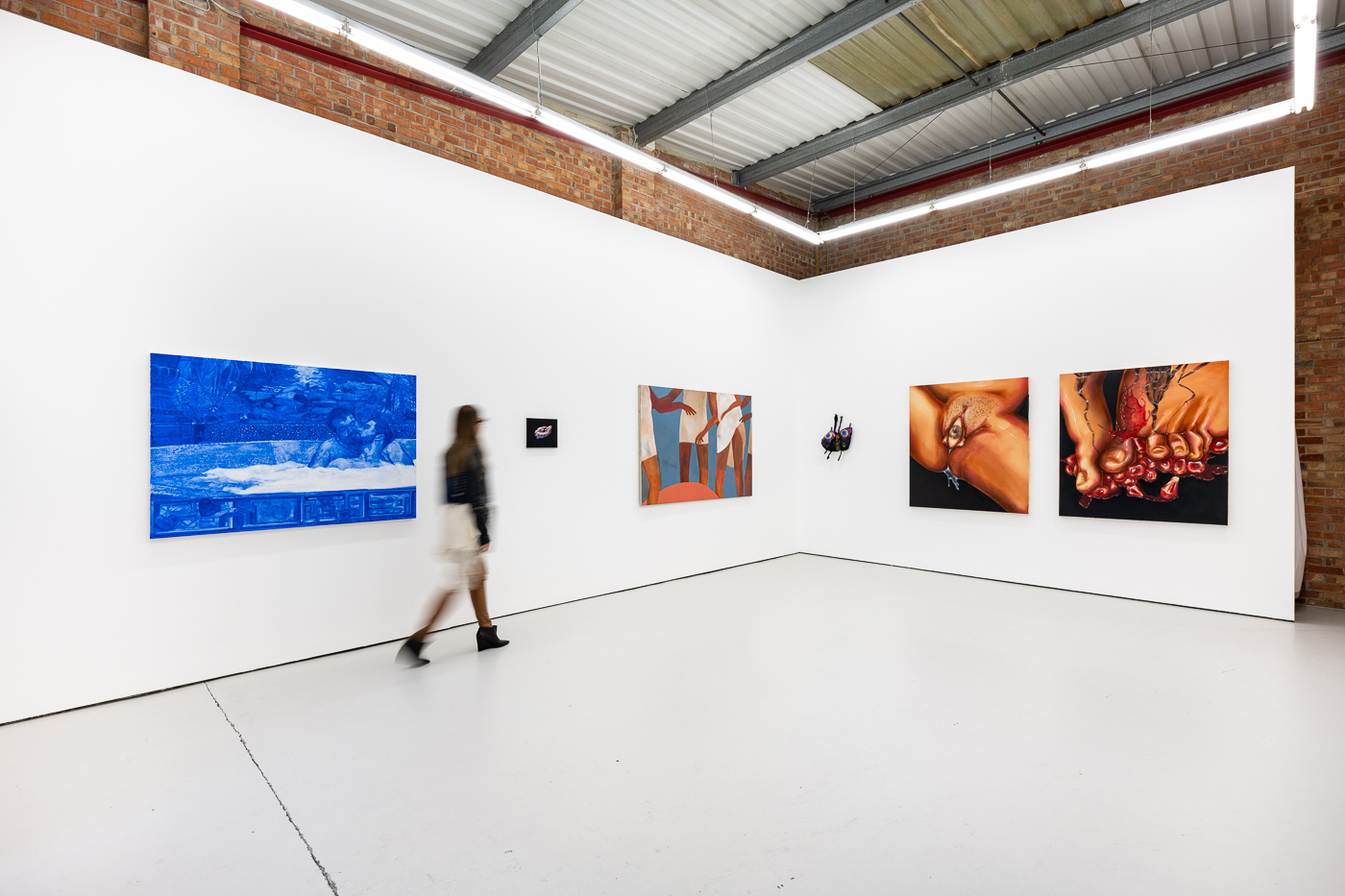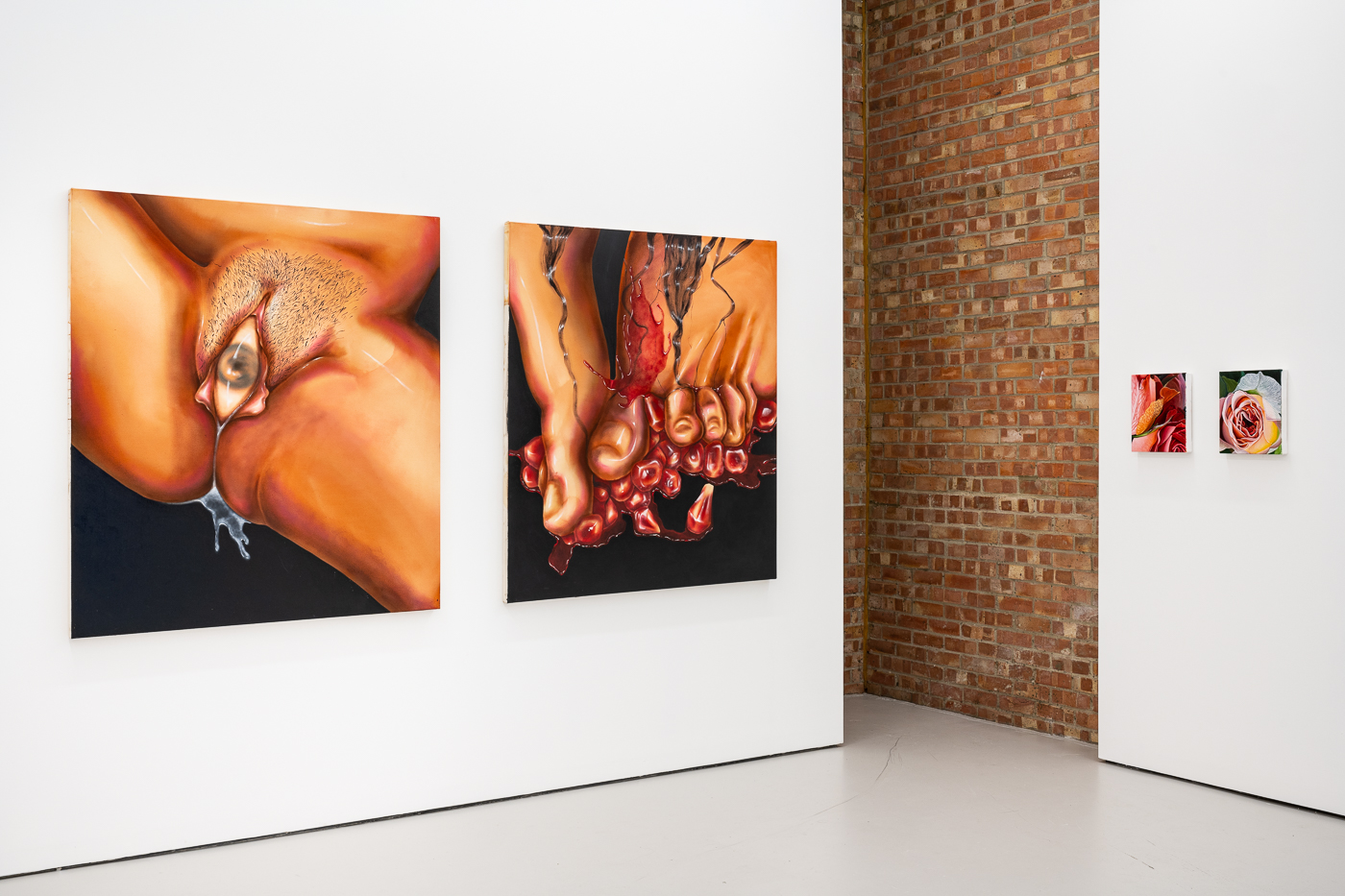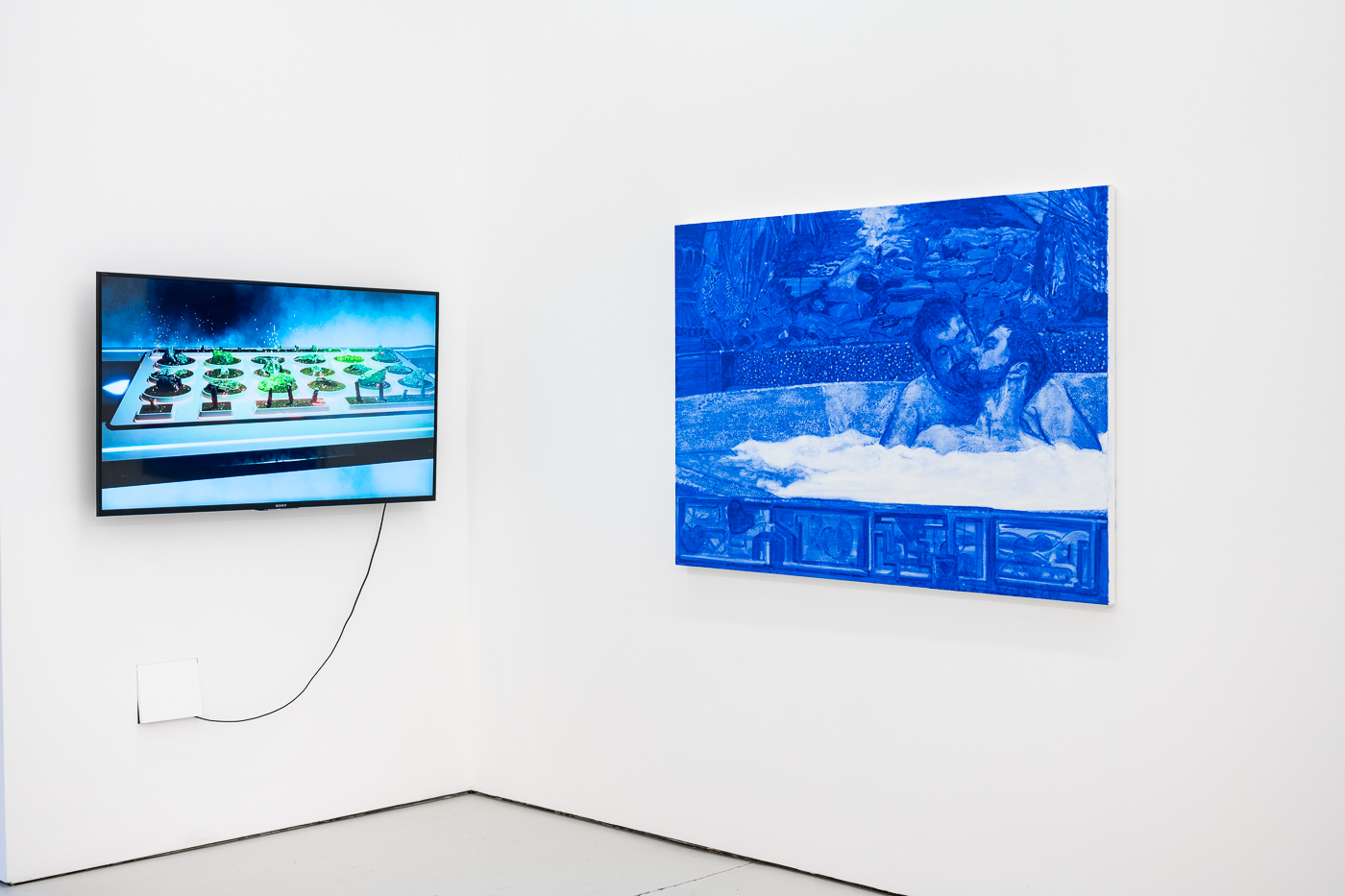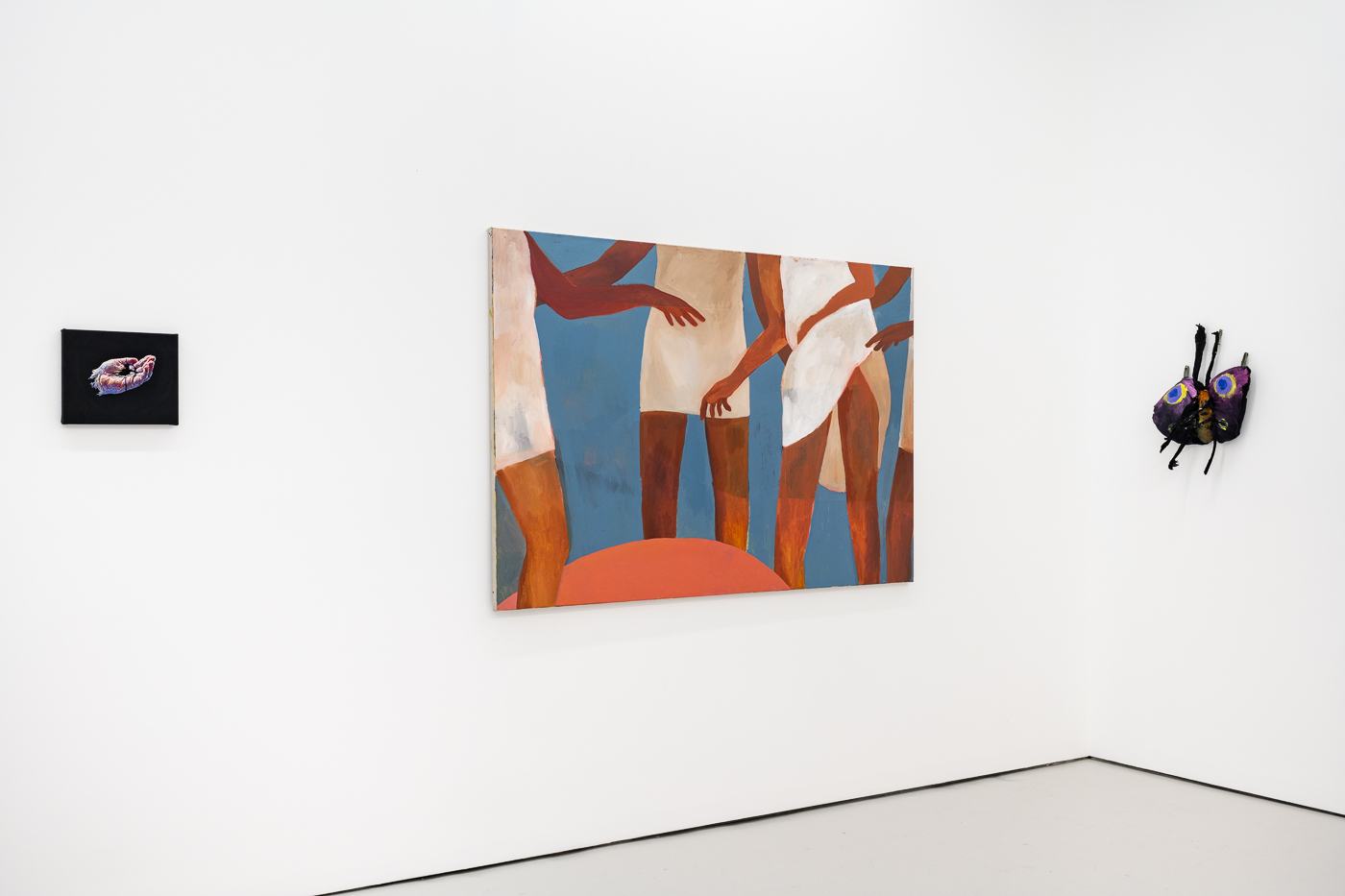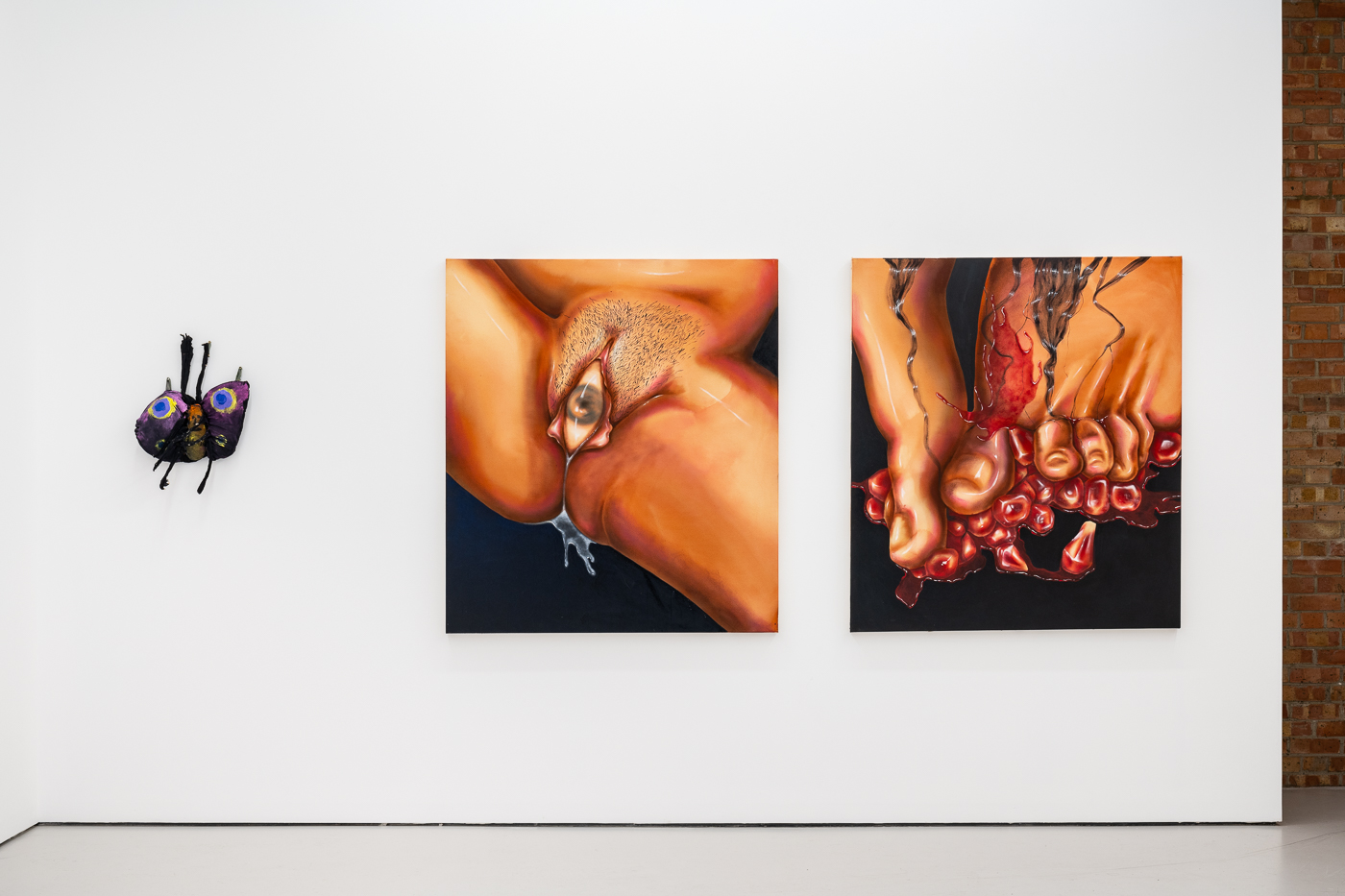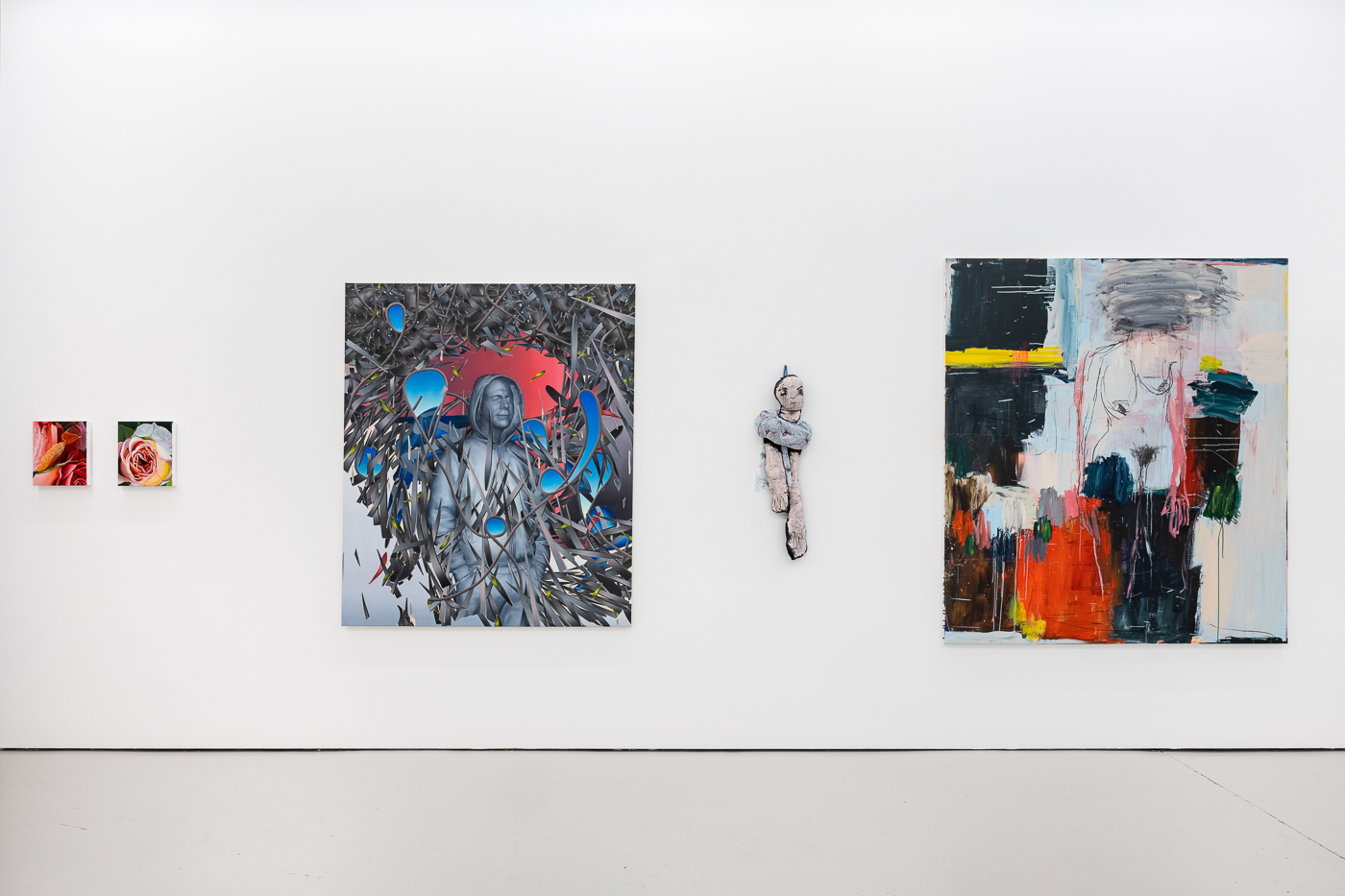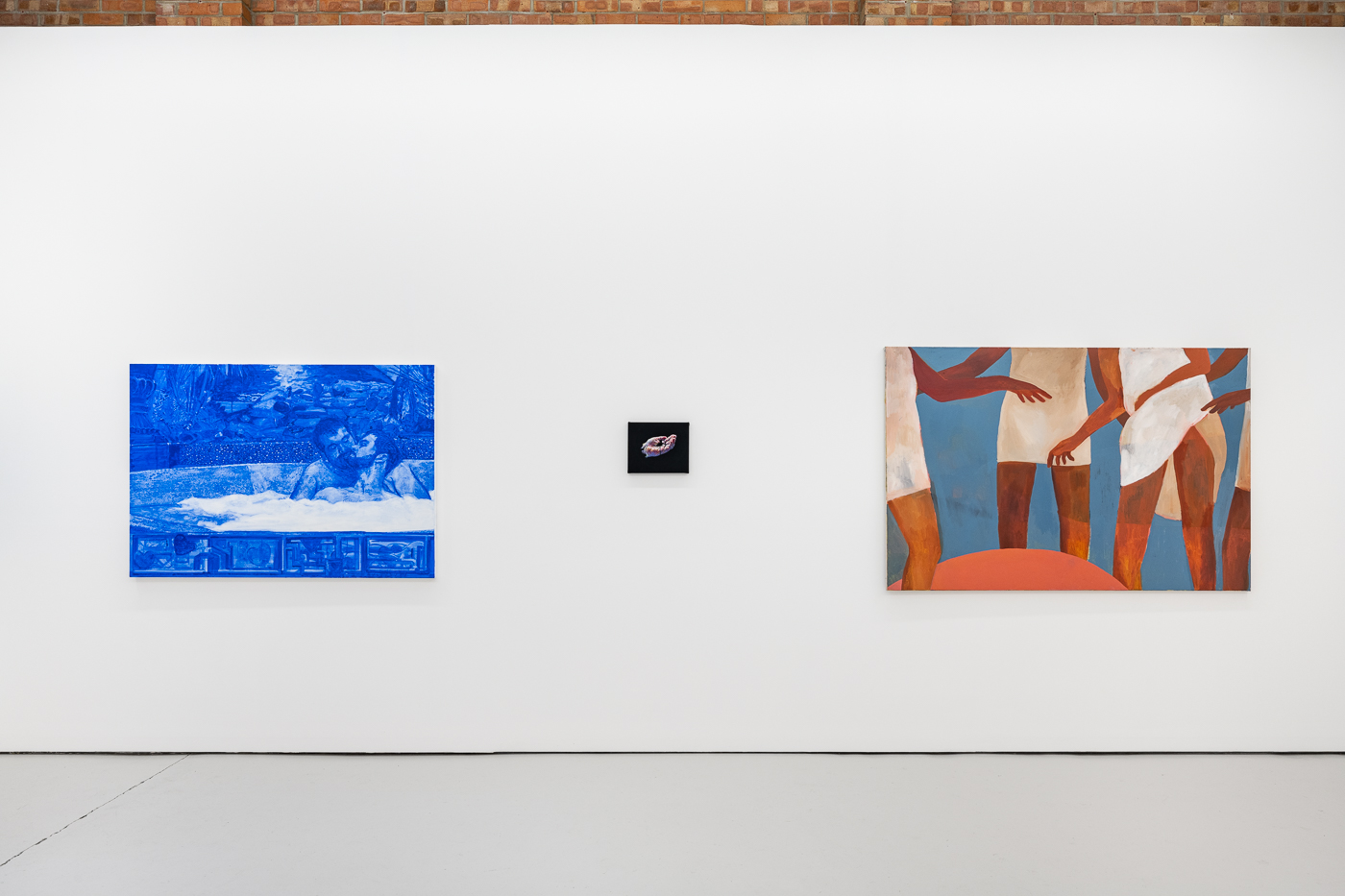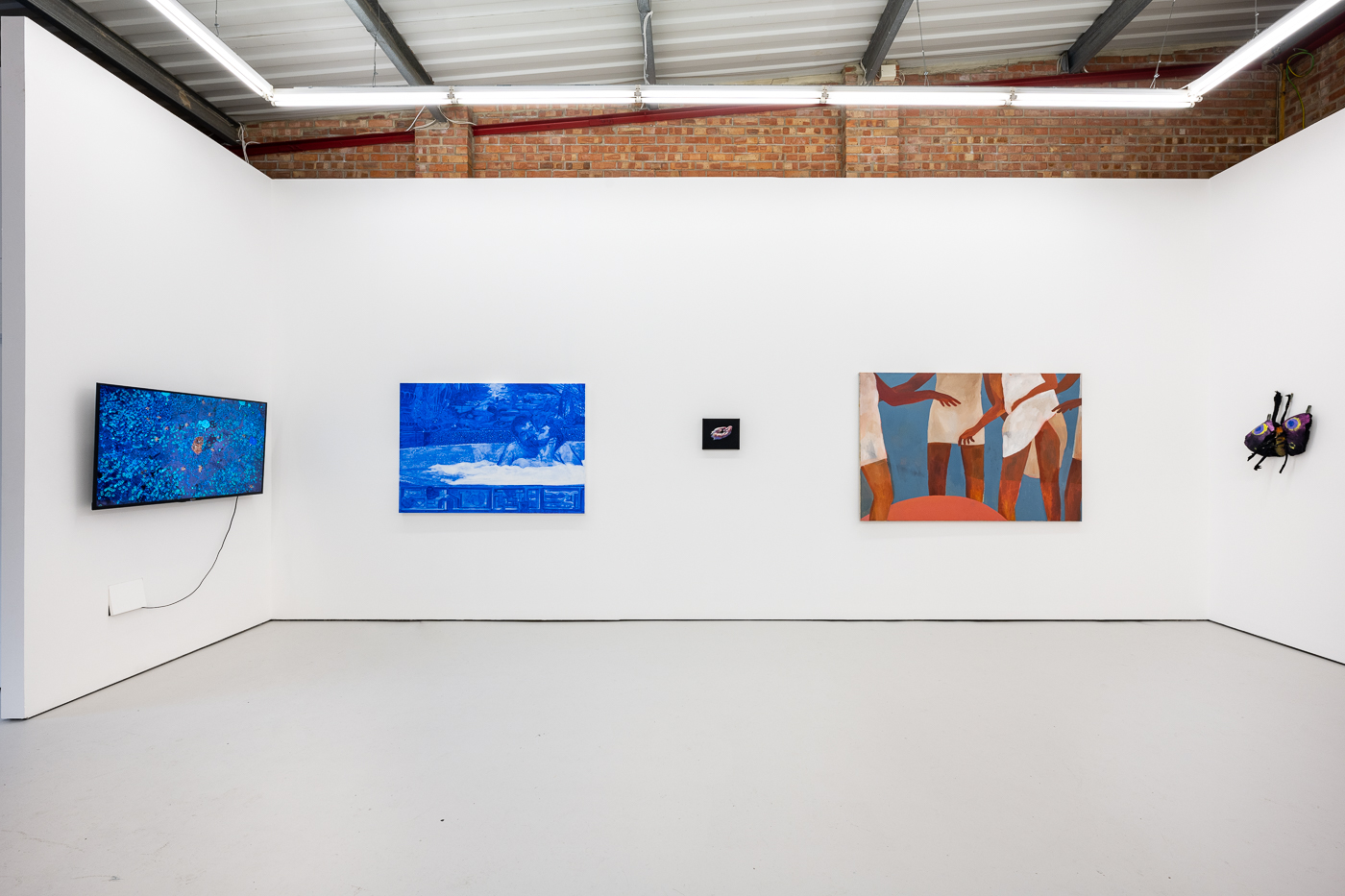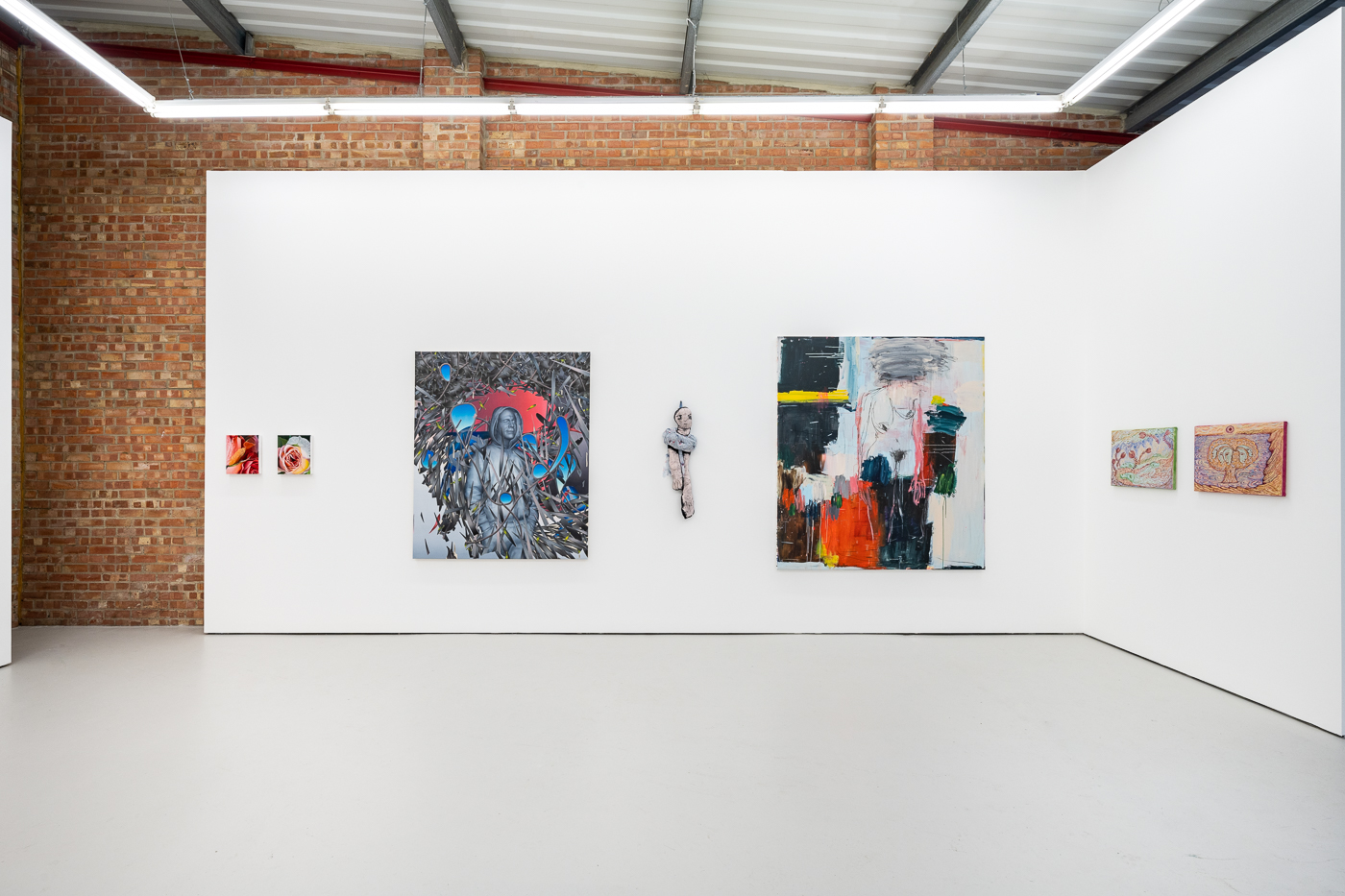 Installation_View_2022_CACOTOPIA_06_Annka_Kultys_web_1
Installation_View_2022_CACOTOPIA_06_Annka_Kultys_model_web_1
Installation_View_2022_CACOTOPIA_06_Annka_Kultys_web_2
Installation_View_2022_CACOTOPIA_06_Annka_Kultys_model_web_2
Installation_View_2022_CACOTOPIA_06_Annka_Kultys_web_6
Installation_View_2022_CACOTOPIA_06_Annka_Kultys_model_web_6
Installation_View_2022_CACOTOPIA_06_Annka_Kultys_web_11
Installation_View_2022_CACOTOPIA_06_Annka_Kultys_web_10
Installation_View_2022_CACOTOPIA_06_Annka_Kultys_web_9
Installation_View_2022_CACOTOPIA_06_Annka_Kultys_web_8
Installation_View_2022_CACOTOPIA_06_Annka_Kultys_web_7
Installation_View_2022_CACOTOPIA_06_Annka_Kultys_web_5
Installation_View_2022_CACOTOPIA_06_Annka_Kultys_web_4
Installation_View_2022_CACOTOPIA_06_Annka_Kultys_web_3
Installation_View_2022_CACOTOPIA_06_Annka_Kultys_model_web_3