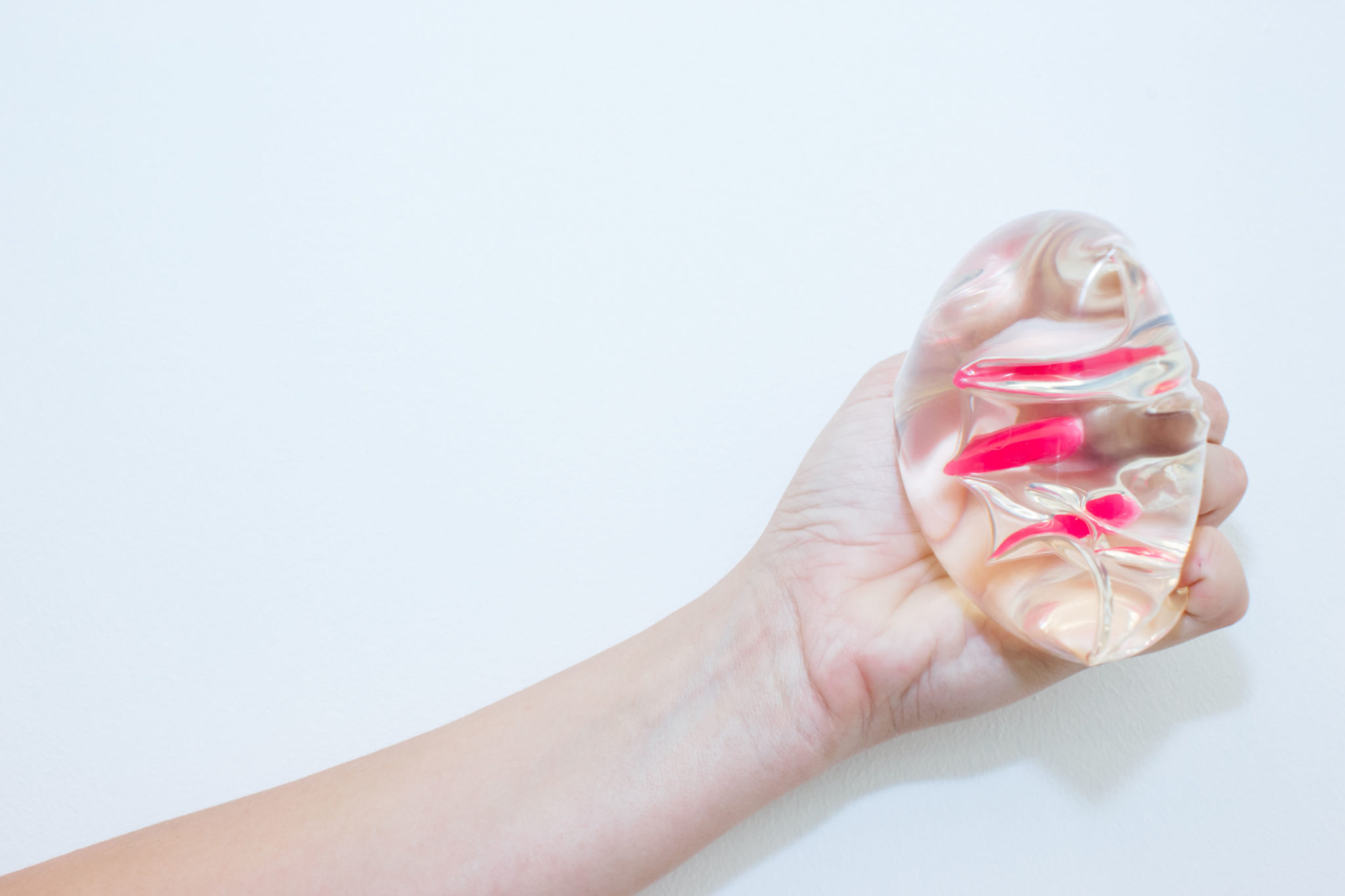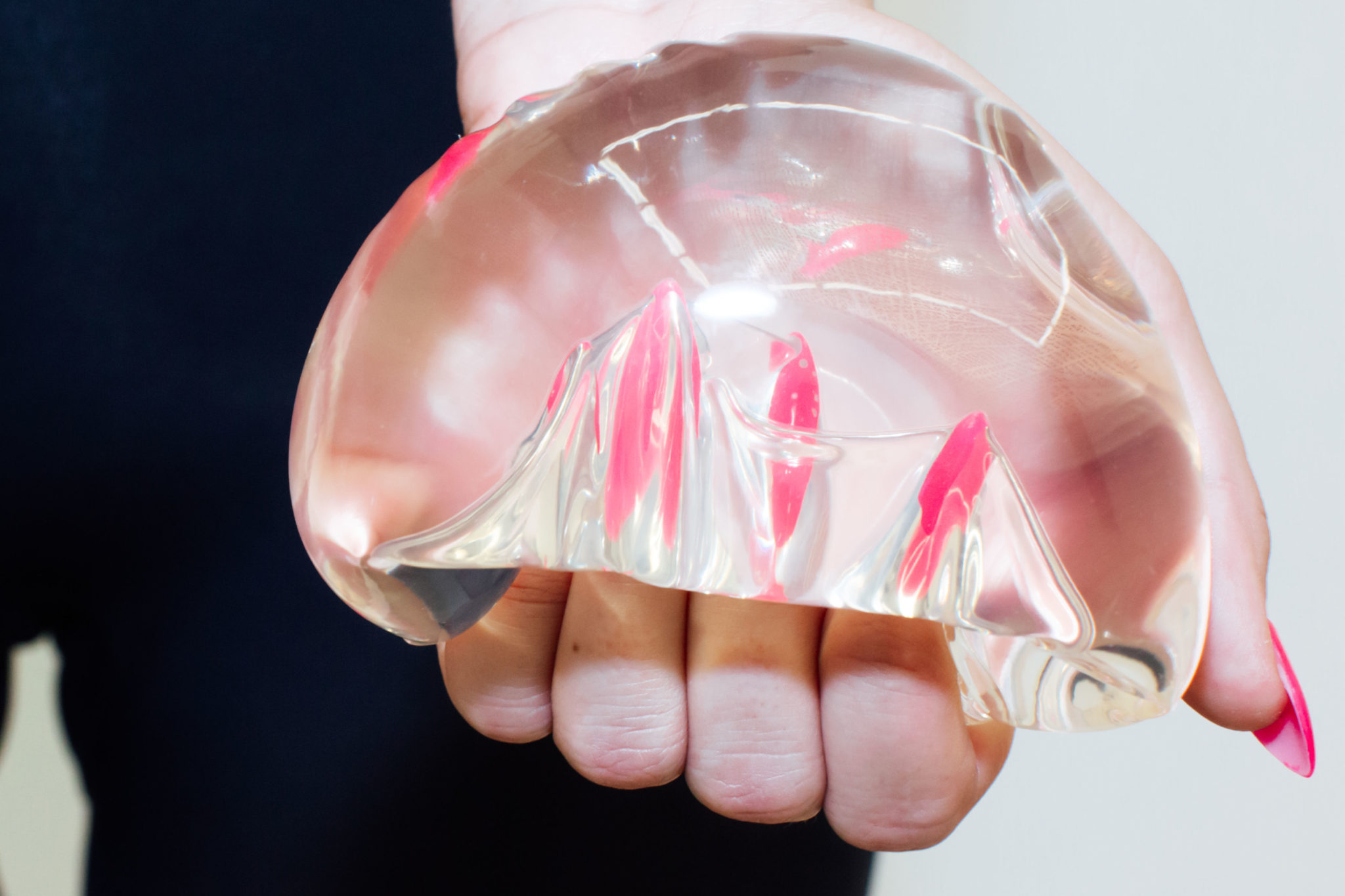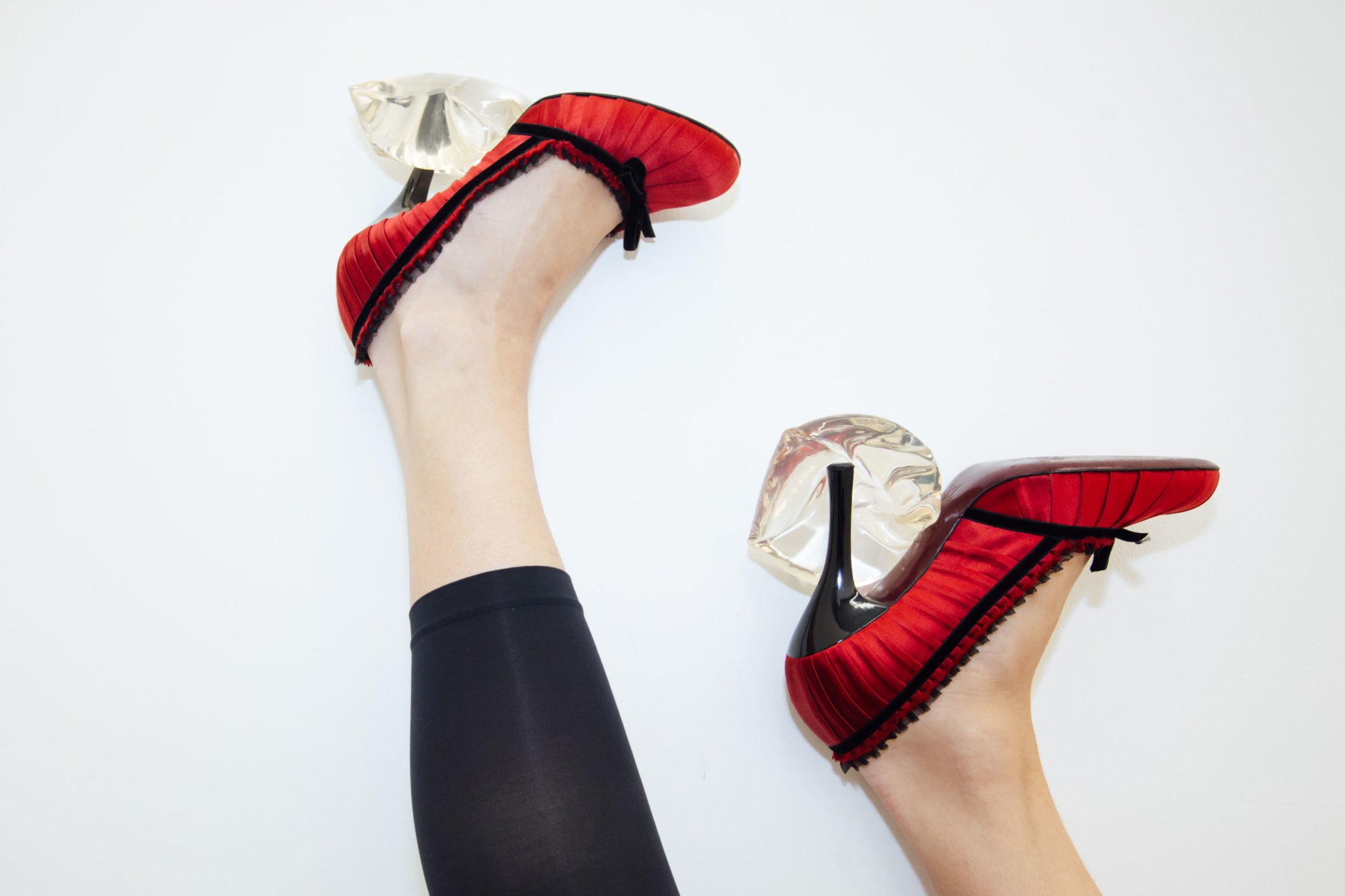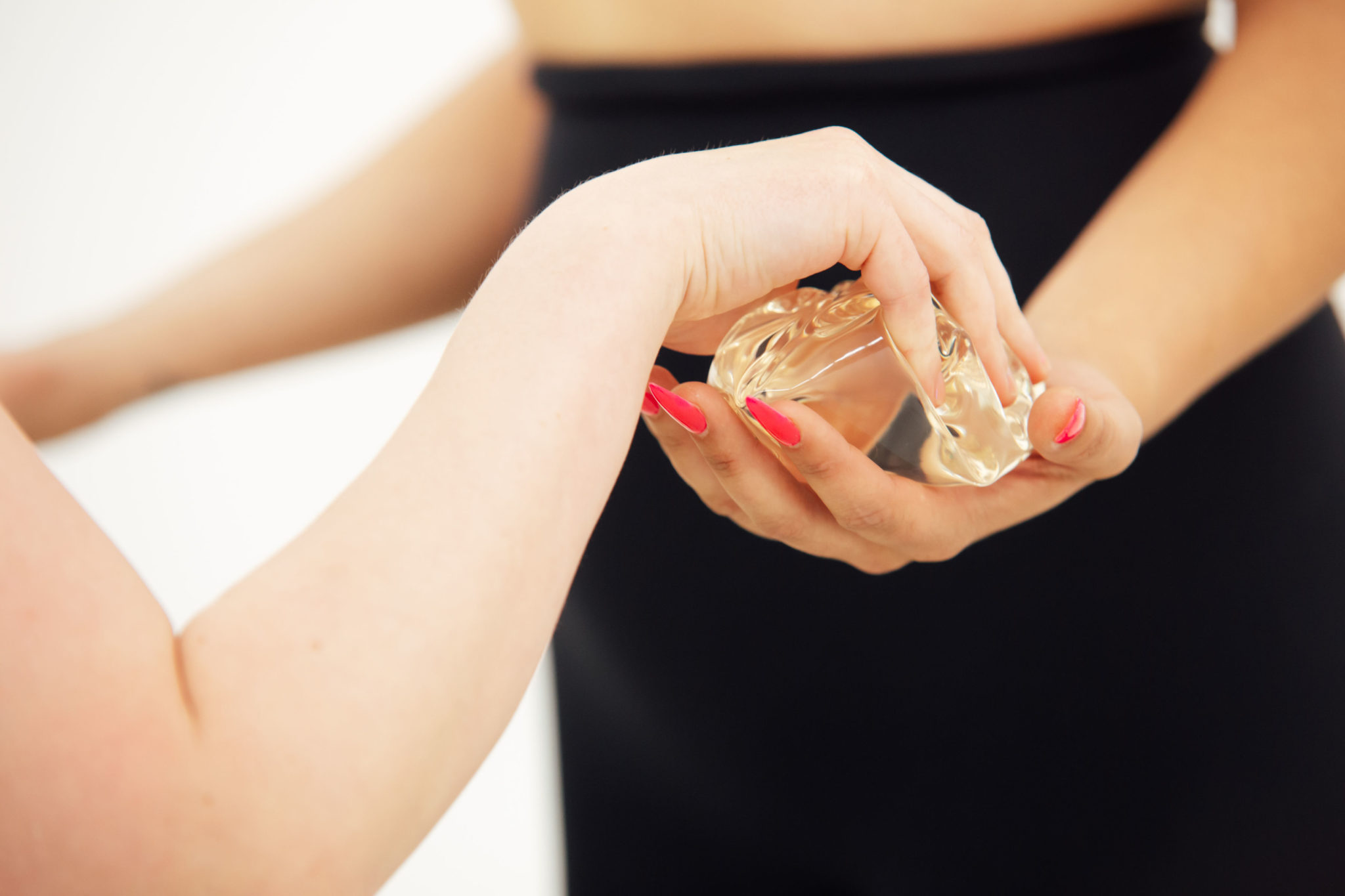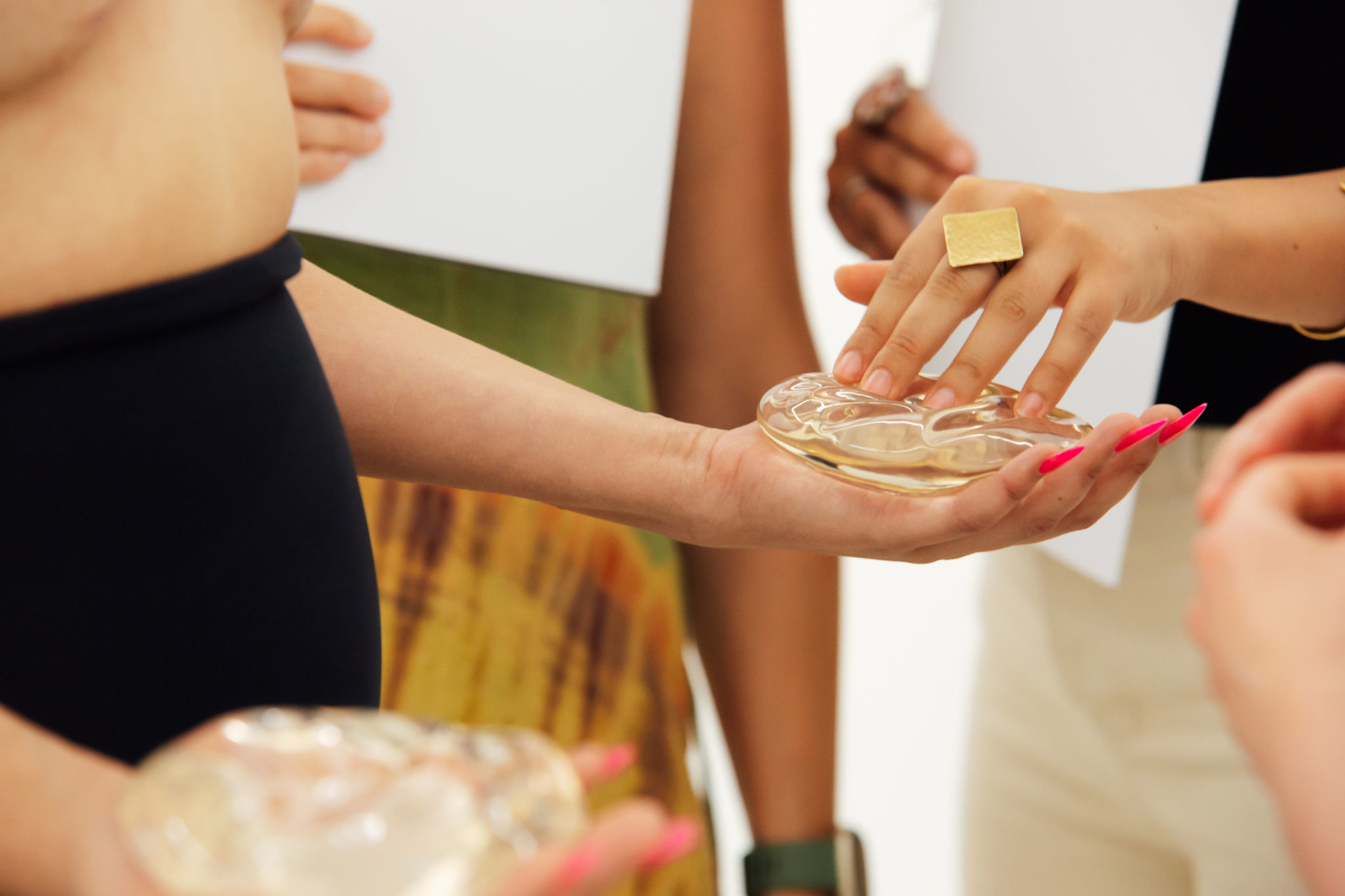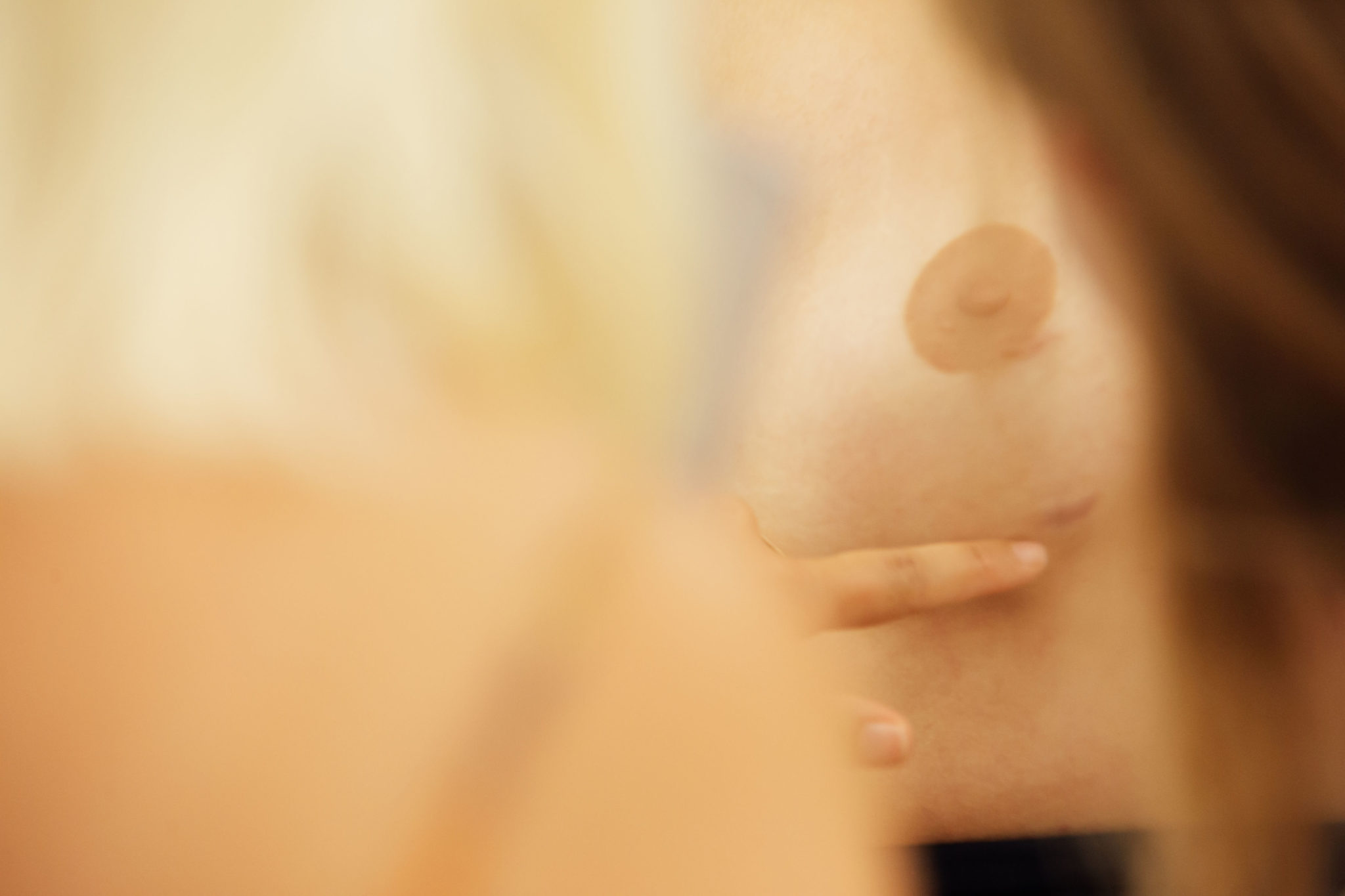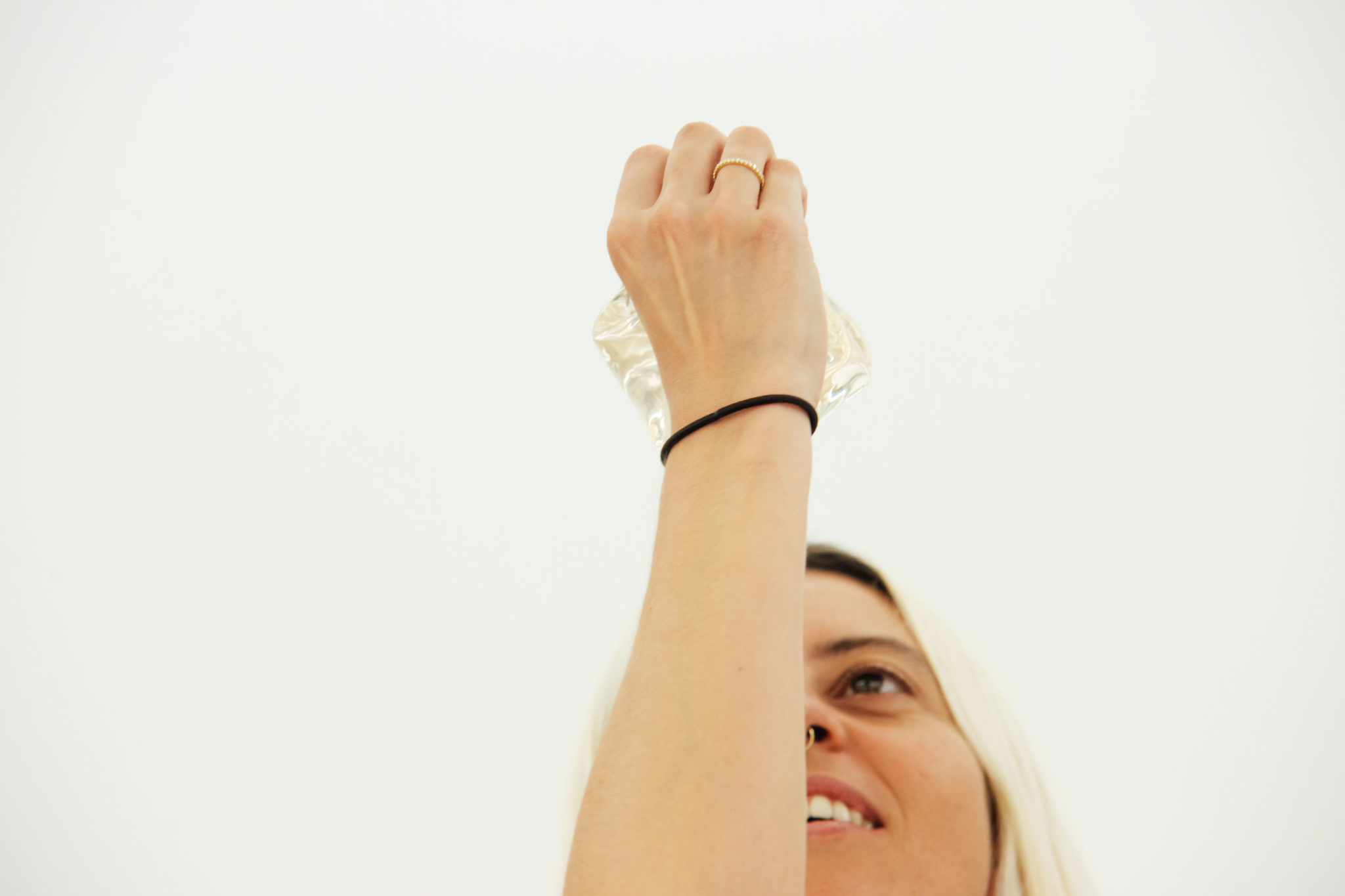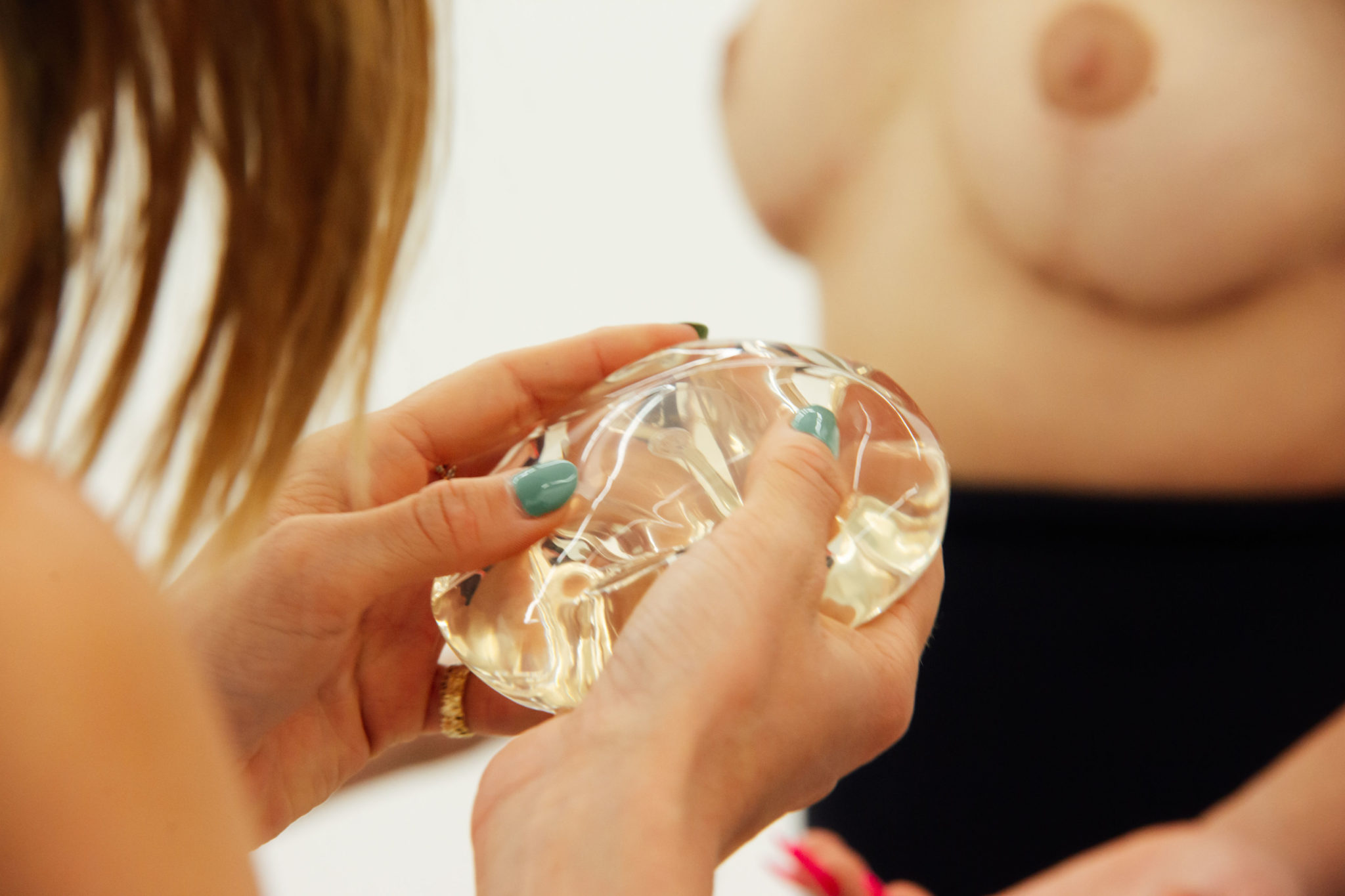 Installation_View_2023_Oona_Annka_Kultys_web_14
Installation_View_2023_Oona_Annka_Kultys_web_13
Installation_View_2023_Oona_Annka_Kultys_web_15
Installation_View_2023_Oona_Annka_Kultys_web_17
Installation_View_2023_Oona_Annka_Kultys_web_21
Installation_View_2023_Oona_Annka_Kultys_web_22
Installation_View_2023_Oona_Annka_Kultys_web_23
Installation_View_2023_Oona_Annka_Kultys_web_27
Installation_View_2023_Oona_Annka_Kultys_web_29

OONA: LOOK TOUCH OWN
MONDAY, 4 SEPTEMBER, 6–8PM (WOMEN & NON-BINARY)
TUESDAY, 5 SEPTEMBER, 6–8PM (MEN ONLY)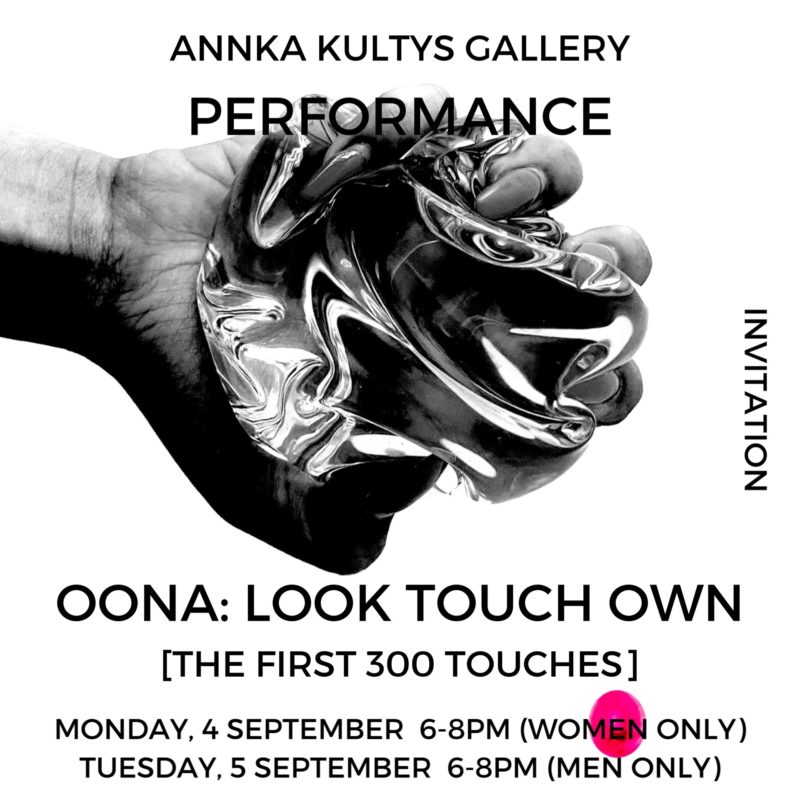 PRESS RELEASE
Annka Kultys is thrilled to present a performance LOOK TOUCH OWN by the anonymous artist OONA. During the performance in the white cube of the gallery space, OONA will stand behind the curtains, exposing her breasts with visible scars from a recent breast surgery (she had her implants removed), while holding in her hands the fragments of silicones that were removed. Visitors will be encouraged to actively engage in the performance by touching the artist's brest and implants. A photographer will capture the 'Touch'. The manner in which visitors touch OONA will influence the final artwork. The documentation, analytical data, and emotional data for the First 300 Touches will provide a rubric for a visual art series of 300 individual works. Ultimately, the performance will consist in a total of 300 encounters, (300 artworks) making their debut at ANNKA KULTYS GALLERY. Later this year, the tour will continue on to New York and Art Basel Miami.
6.00pm: Guests arrive, signe a NDA
6:30–7:15pm: Performance
7:15–8.00pm: Drinks and sharing impressions
PERFORMANCE IMAGES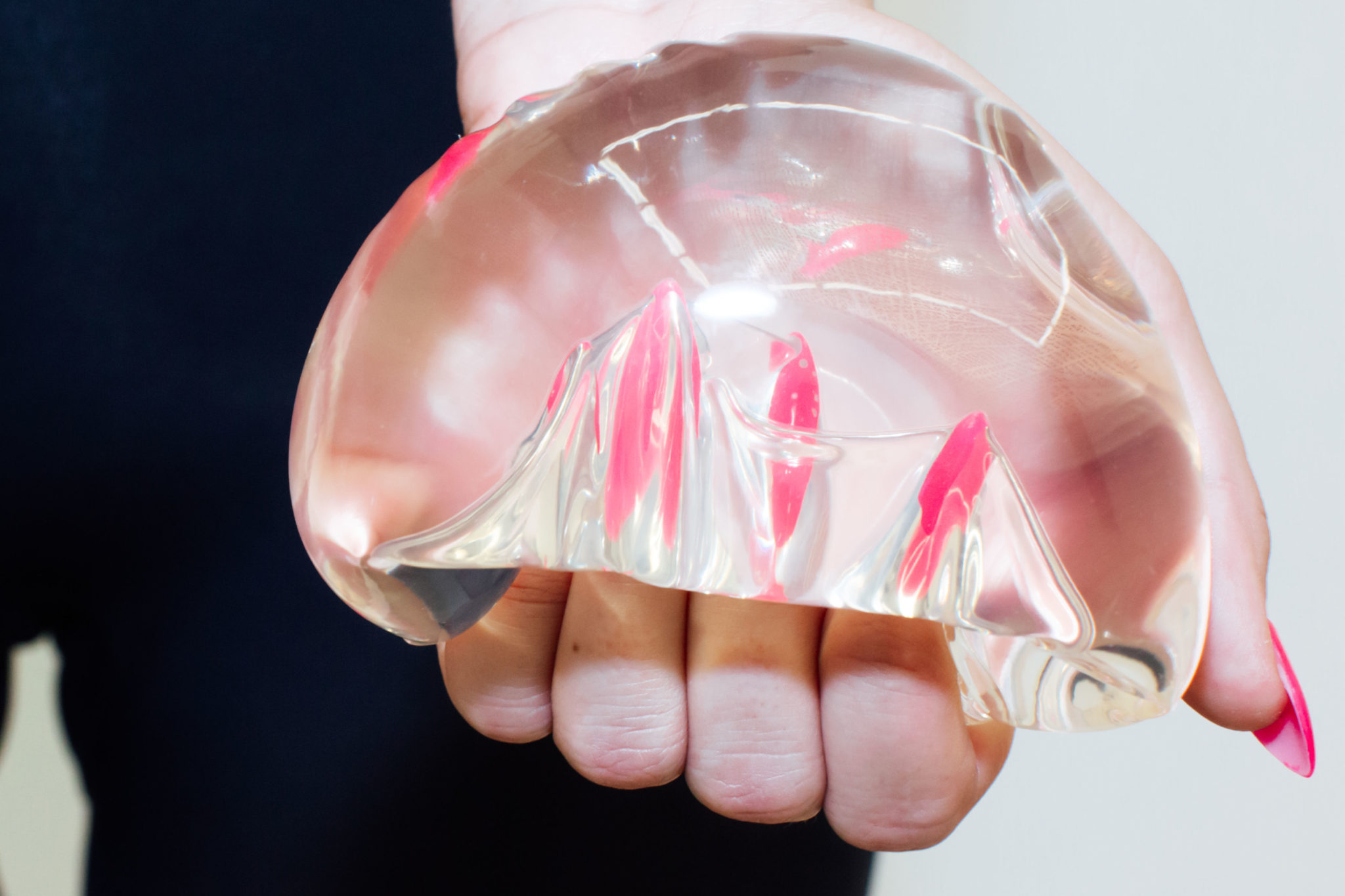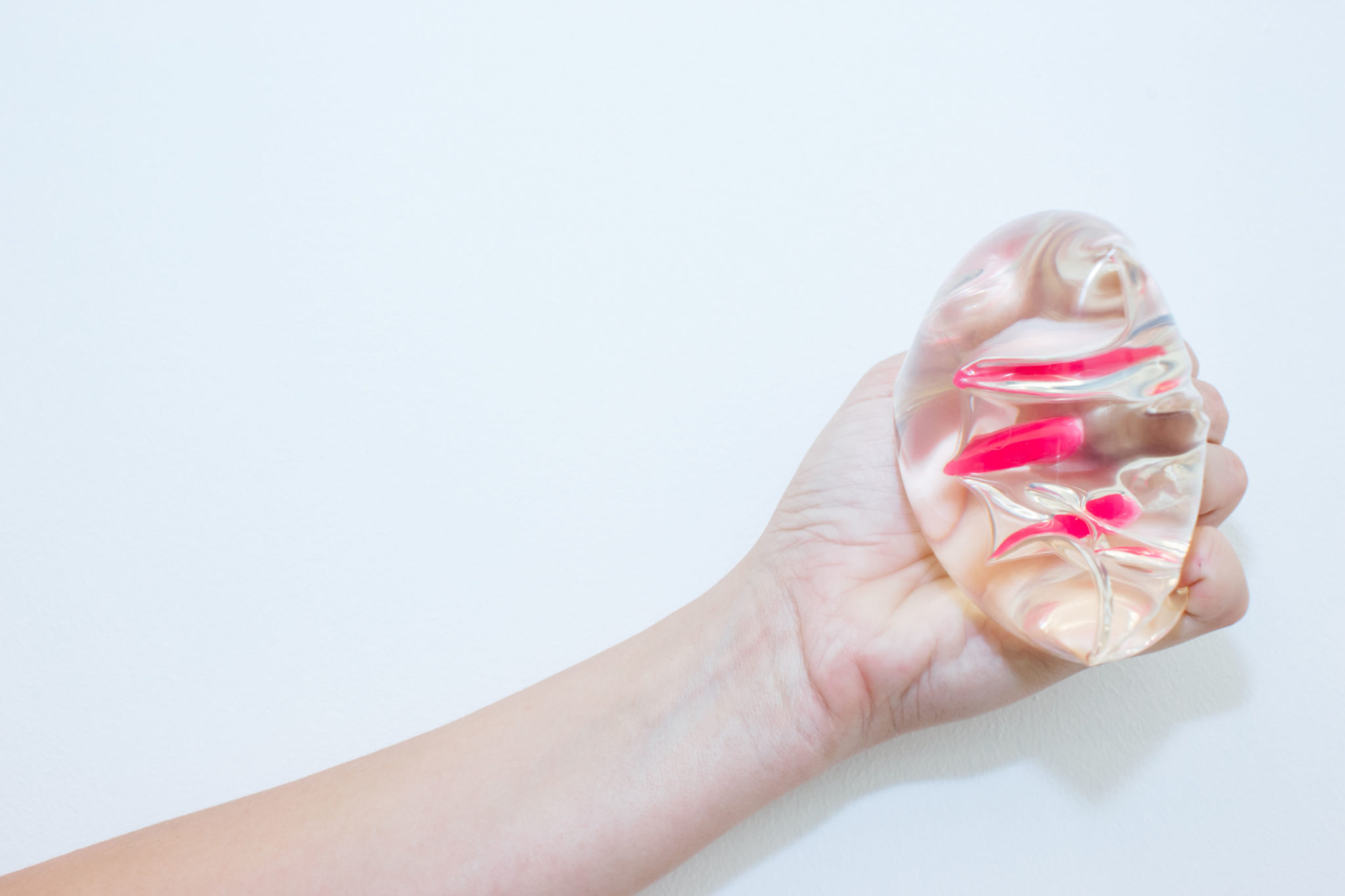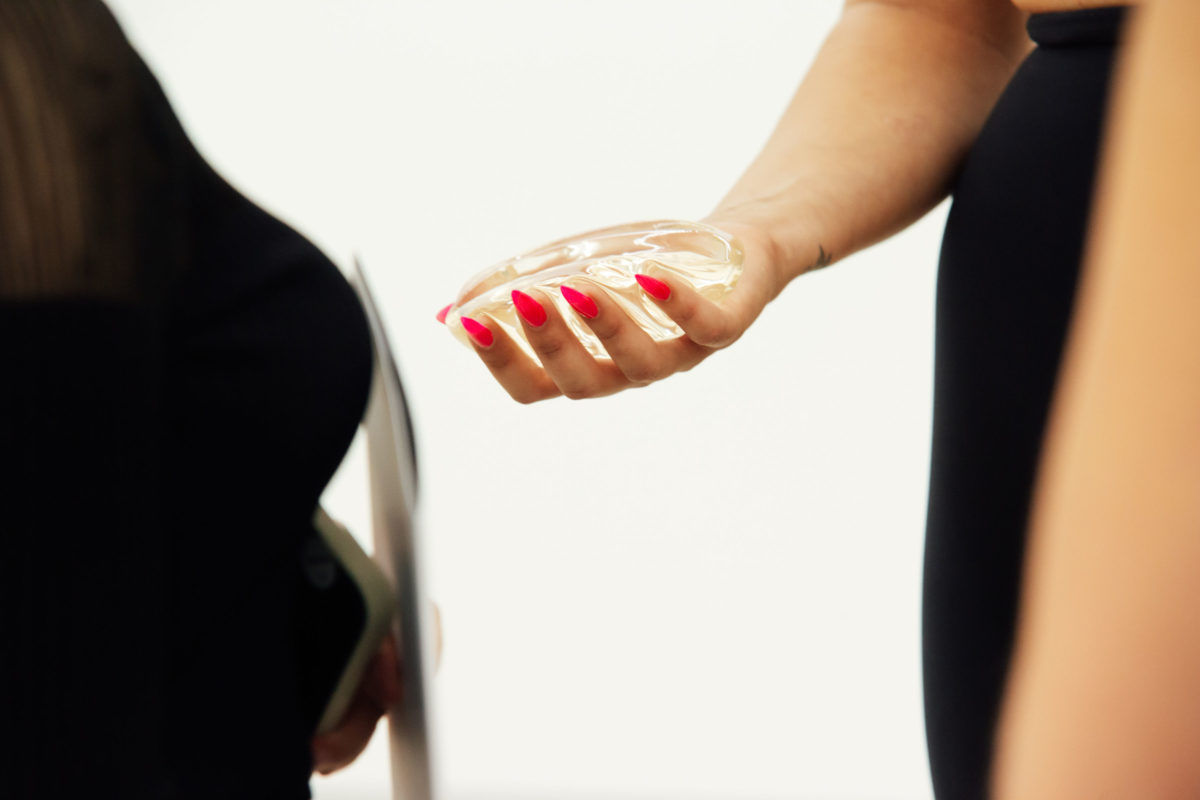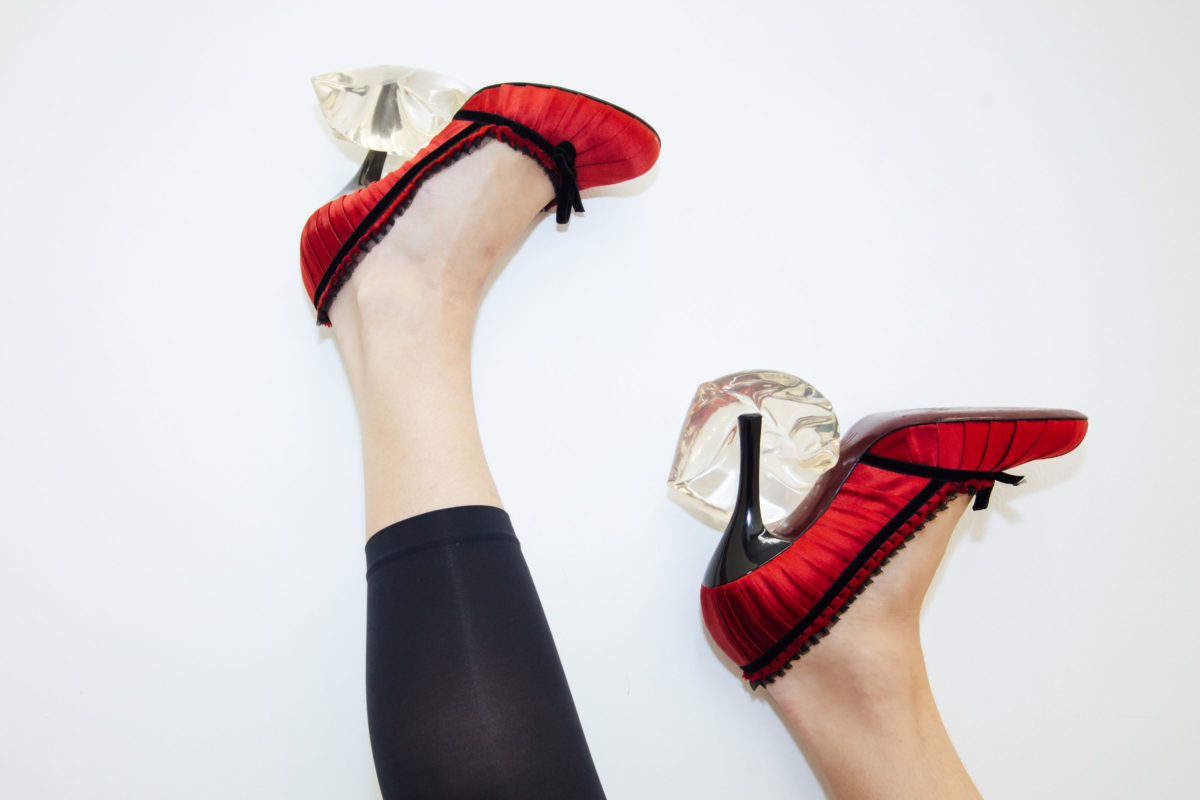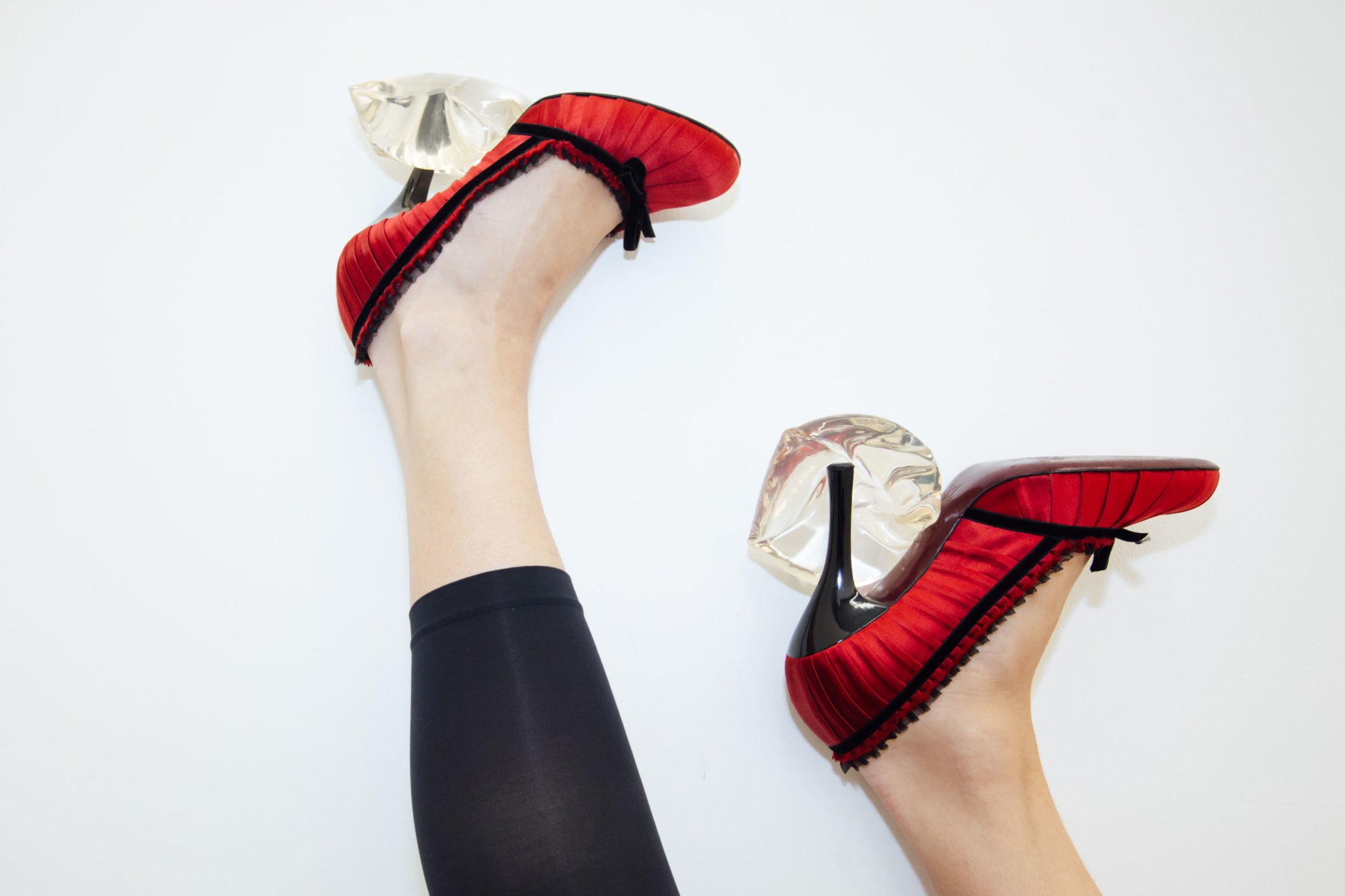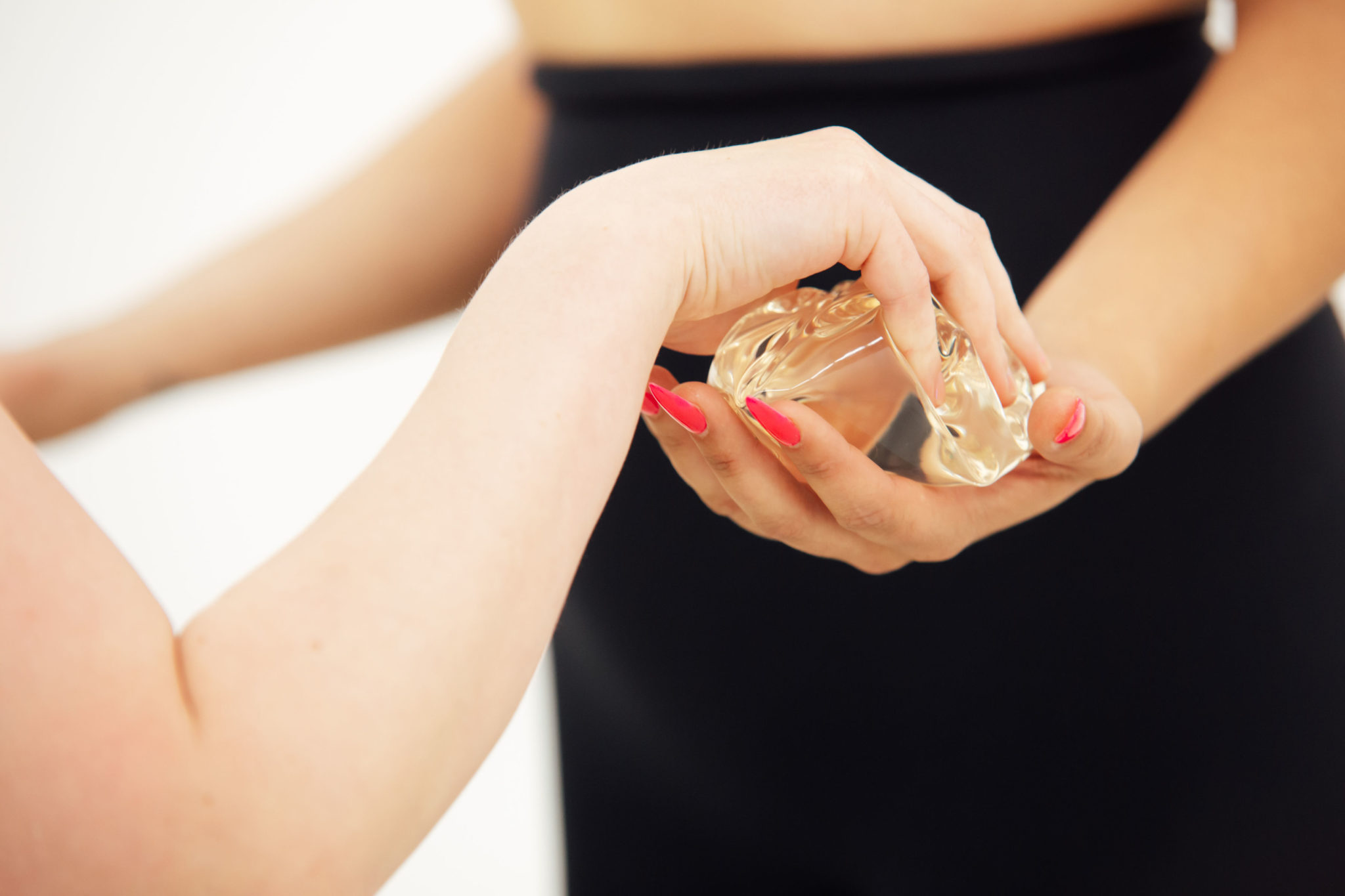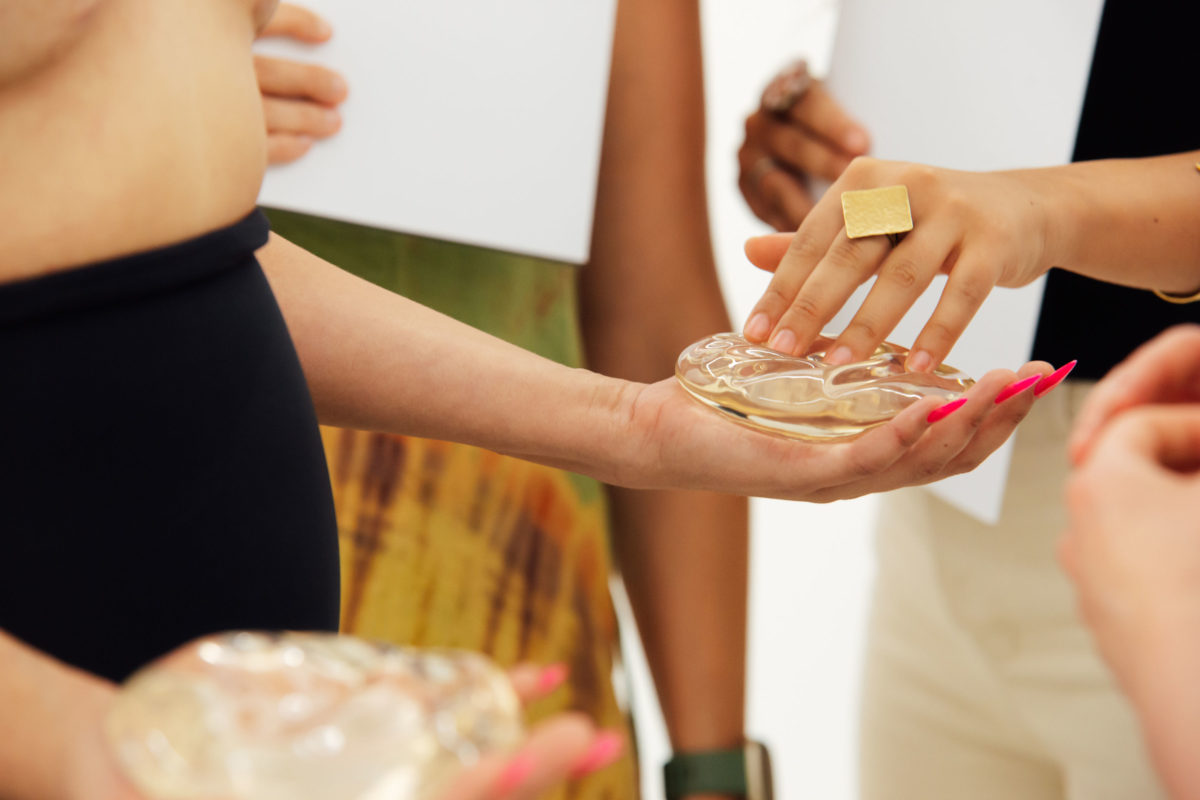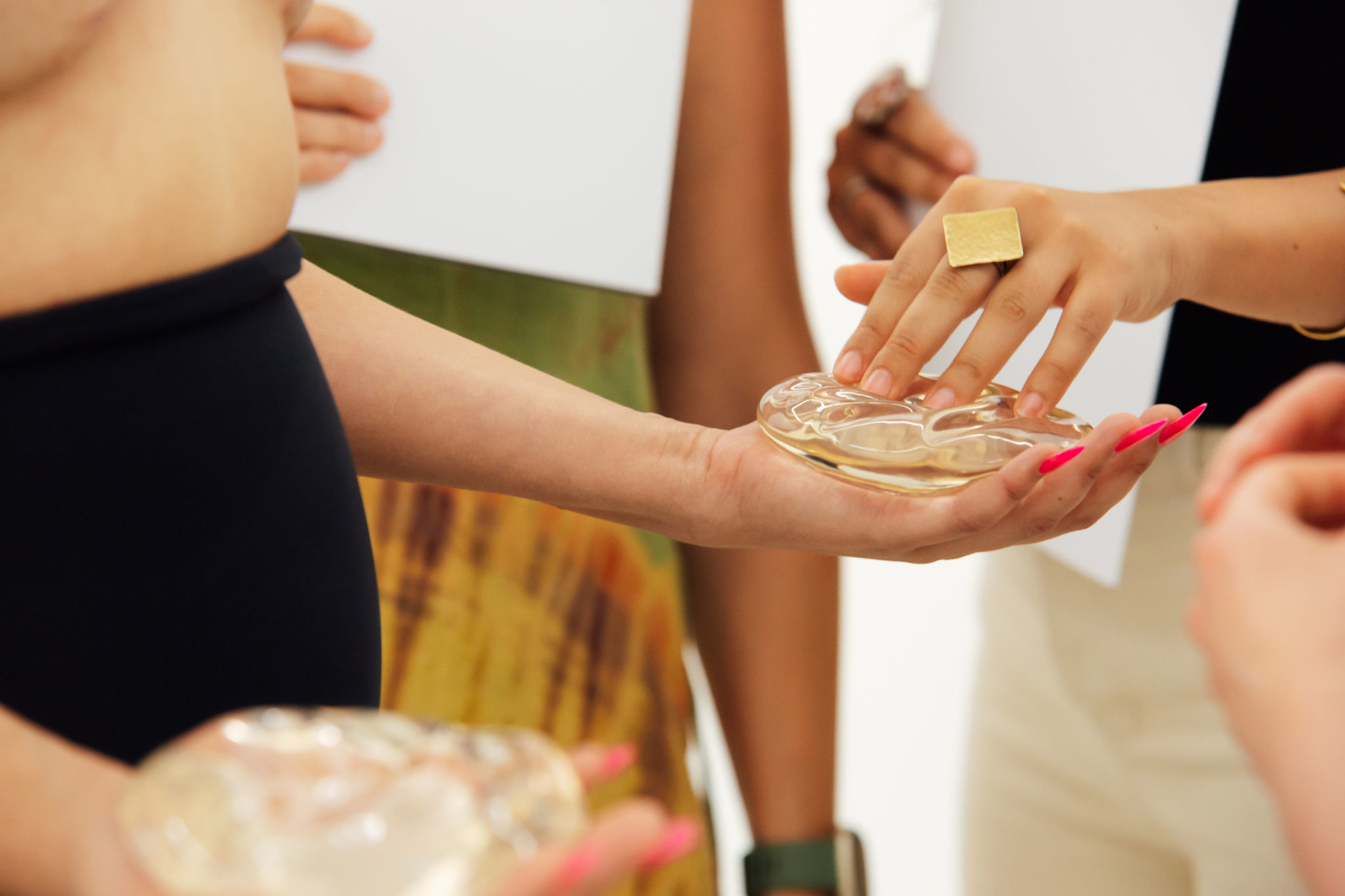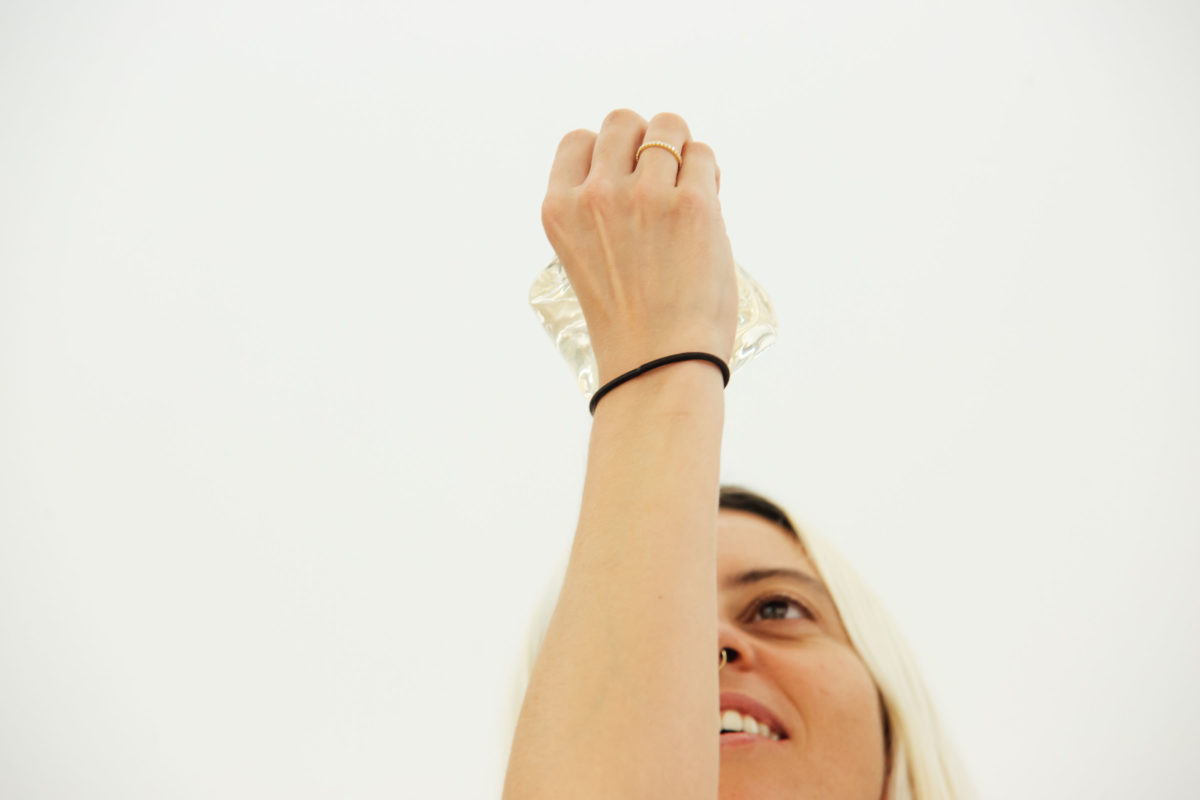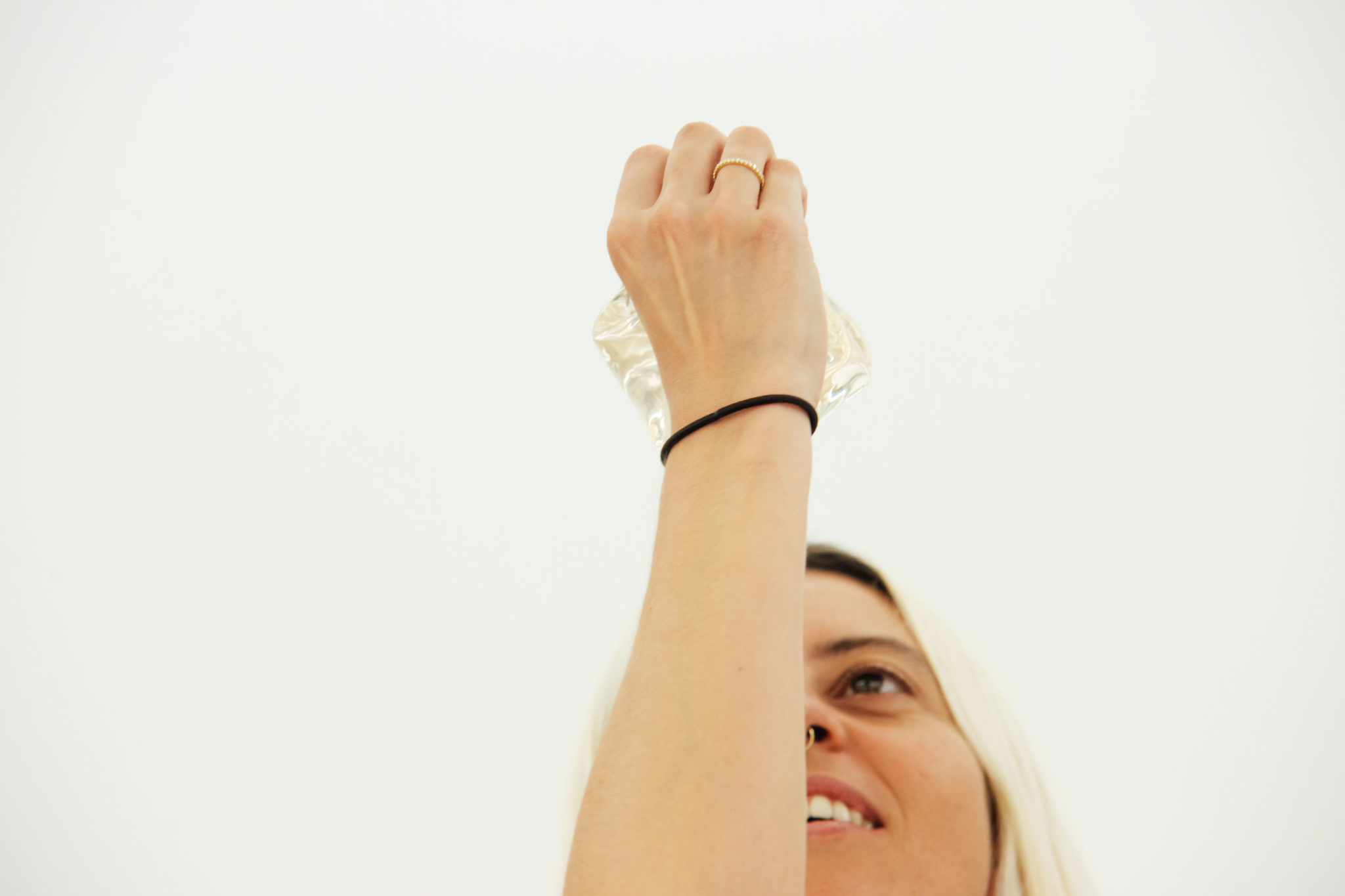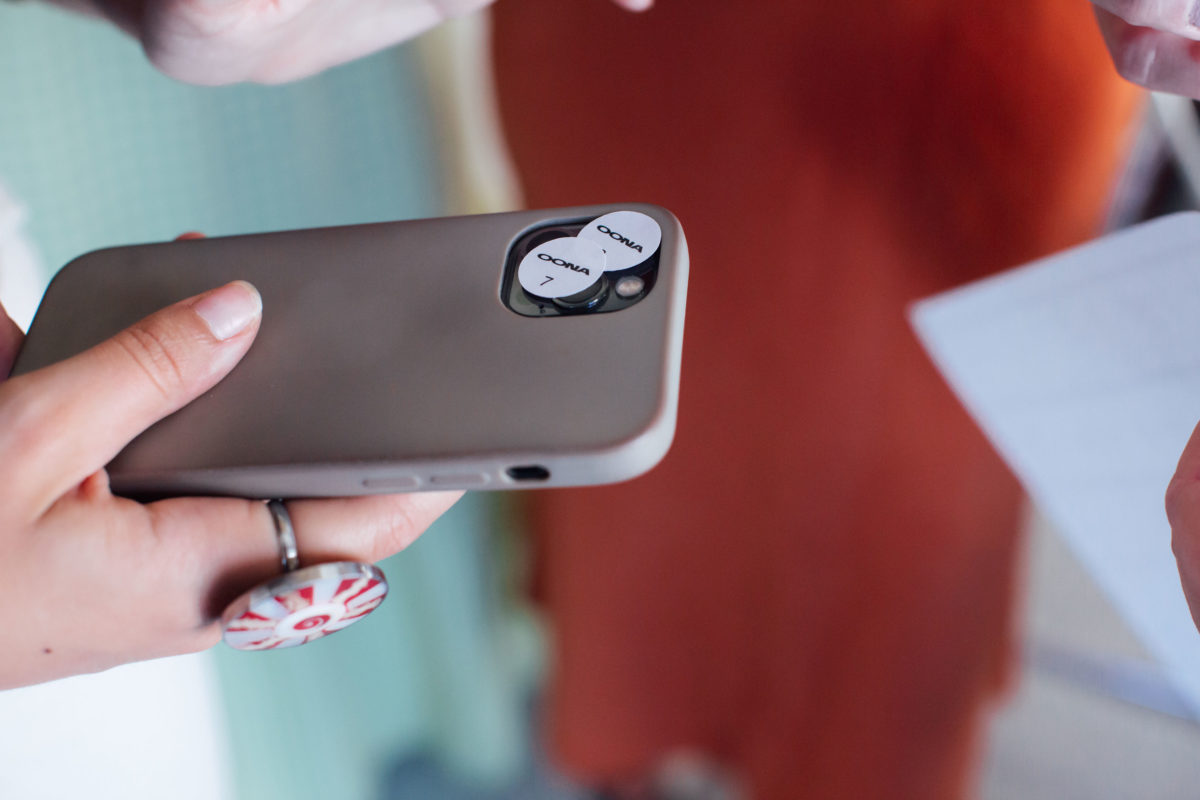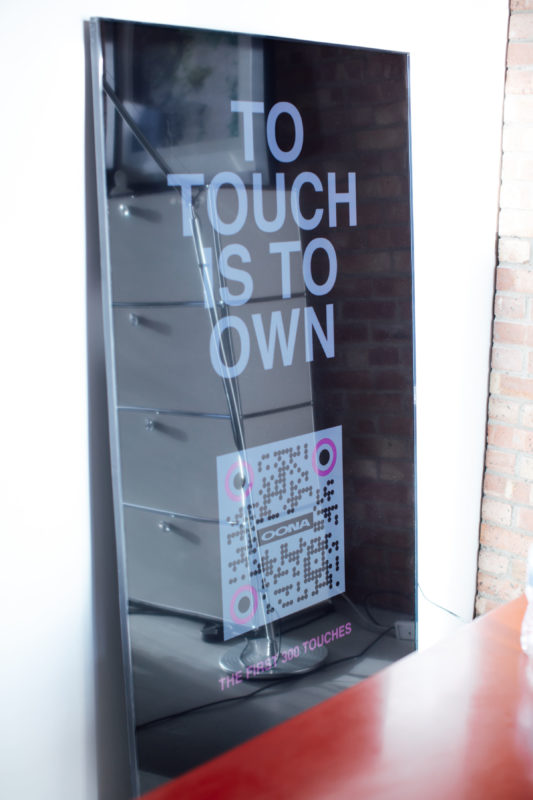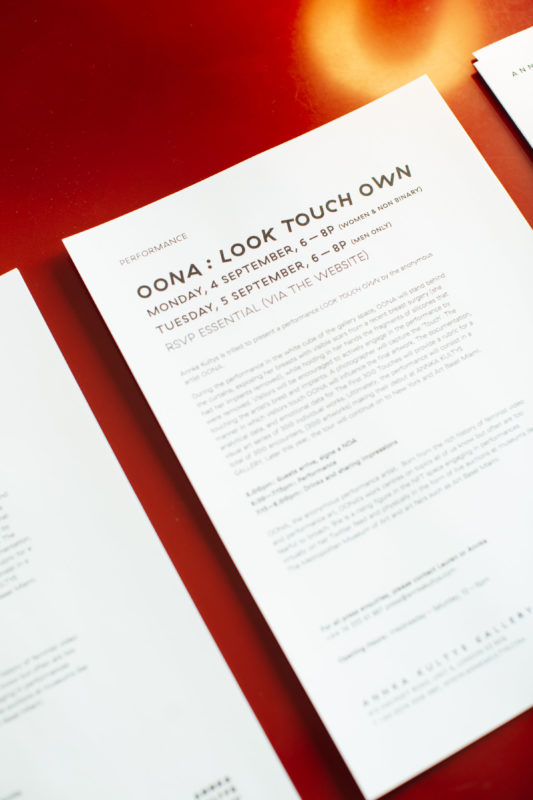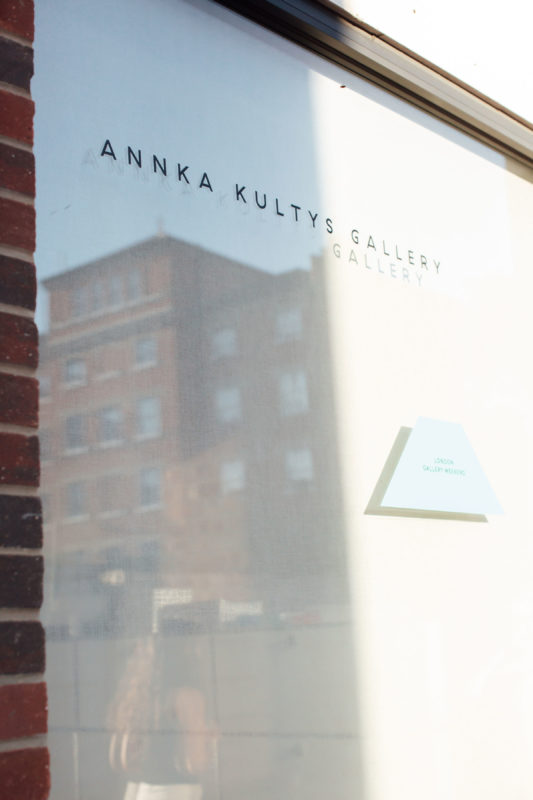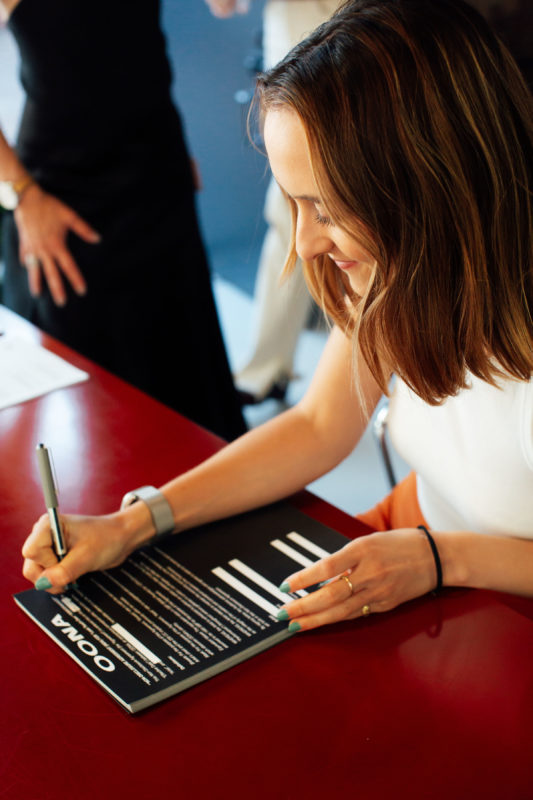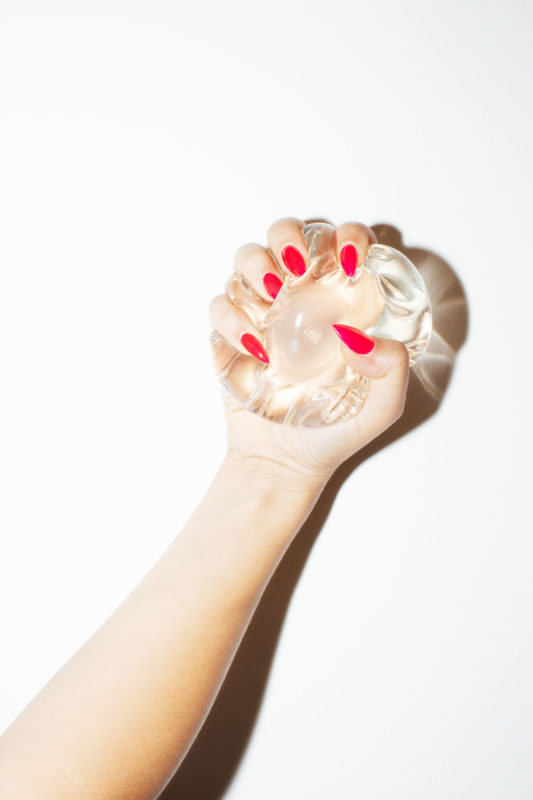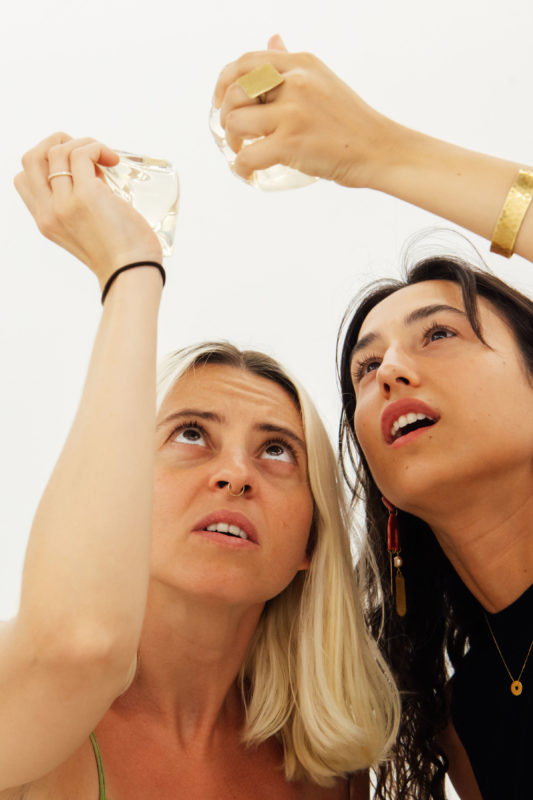 ARTIST INFORMATION
OONA, the anonymous performance artist. Born from the rich history of feminist video and performance art, OONA's work centres on topics all of us know but often are too fearful to broach. She is a rising figure in the NFT space engaging in performances virtually on her Twitter feed and physically in the form of live auctions at museums like The Metropolitan Museum of Art and art fairs such as Art Basel Miami.
Read Oona's full recent interview on EXPANDEDArt here.