Special Opening Hours for London Gallery Weekend
Friday 2 June: 11am-6pm | Saturday 3 June: 11am-6pm | Sunday 4 June: 10am-5pm
PLAN YOUR VISIT
Unit 9
472 Hackney Road
London E2 9EQ
(the entrance is in the courtyard near the bus stop N, left end corner of the courtyard)
Get directions
Opening Times
Wed — Sat | 12 — 6 pm
Office Hours
Tue — Fri | 10 am — 6 pm
VITA
ANNKA KULTYS GALLERY is a phygital art gallery (blend of physical and digital experiences), located in East London and founded in 2015 by Annka Kultys. In the short time since its opening, the gallery has emerged as a leading platform for a future generation of artists. With its ground-breaking representation of Ai-Da Robot since June 2020, ANNKA KULTYS GALLERY has become the first gallery in the world to represent a humanoid robot artist.
In April 2020 (during the lockdown), ANNKA KULTYS GALLERY launched [The art happens here], an online platform dedicated to showcasing digital art in its 'natural habitat'. In May 2022, the gallery expanded it to ANNKA KULTYS PHYGITAL, one-of-a-kind virtual reality gallery for exhibiting, contextualising, and collecting NFTs — with its inaugural exhibition 'Web 3.0 Aesthetics: In the Future Post-Hype of the NFTs' presenting over 20 digital and crypto native artists whose works are sold through NFTs. ANNKA KULTYS PHYGITAL provides a natural extension to the gallery's offline programme, championing the millennial artists, and both analogue and digital art engaged with technology (and more recently with decentralised technologies).

Offline, the gallery exhibition programme (with a strong focus on LGBTQ+ artists) consists of six solo shows a year featuring mainly paintings, sculptures, and works on paper, augmented by occasional live performances. ANNKA KULTYS GALLERY also hosts two annual group exhibitions: one in January — called CACOTOPIA, the gallery's annual survey of leading emerging artists within the contemporary art space (enabling them to debut their works within the commercial sphere in London); and one in July, in collaboration with a guest curator (aimed at highlighting new perspectives within the contemporary art world). This year the guest curator will be the German writer and curator, Anika Meier.
ANNKA KULTYS GALLERY — offline space (around 1,000 sqf)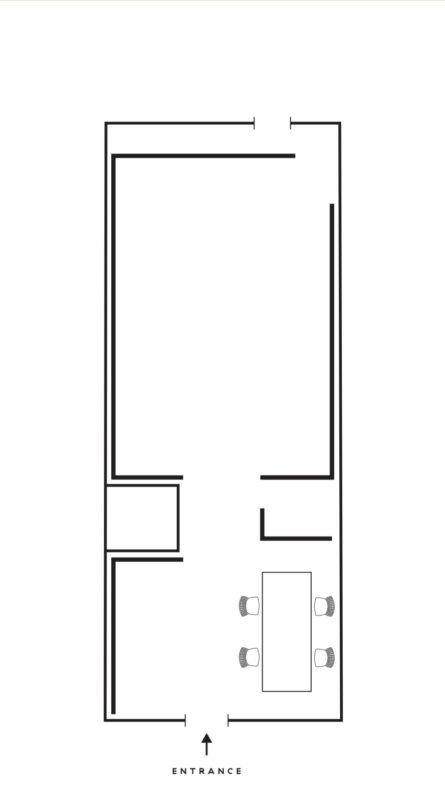 ANNKA KULTYS PHYGITAL — virtual reality gallery blending physical and digital experiences (around 10,000 sqf) (courtesy of GalleriesNow)
ANNKA KULTYS PHYGITAL is an experimental virtual reality gallery for showcasing, contextualising and collecting NFTs. Please come to visit ANNKA KULTYS PHYGITAL at the main gallery space, 472 Hackney Road, London. The headsets are available to explore the NFTs in the one-of-a-kind 10,000 digital sqf gallery within the commercial art world.
ABOUT ANNKA KULTYS, GALLERY OWNER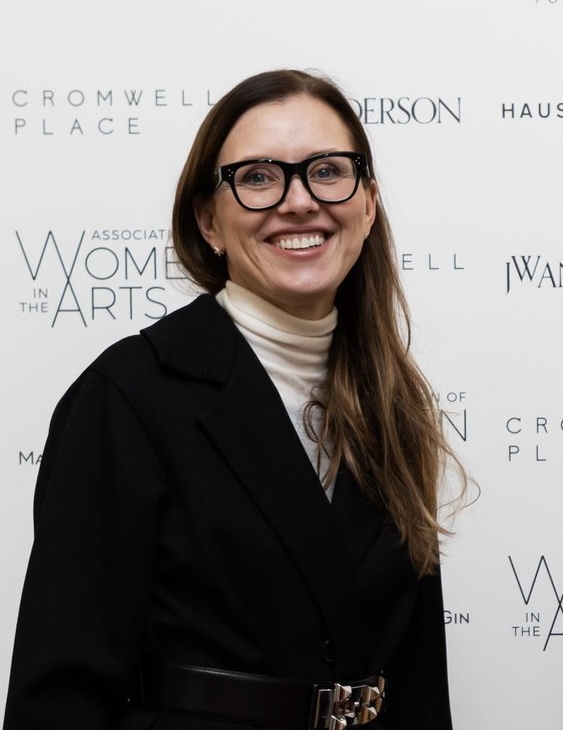 Annka Kultys is a Polish-Swiss art dealer. She is the owner of ANNKA KULTYS GALLERY, a contemporary and crypto art gallery in London.
Annka Kultys is also a member of AWITA (the Association of Women in the Arts); a patron of Fluxus Art Projects, the Franco-British charitable association supporting artists in both countries under the umbrella of the French Ministry of Culture and the British Council of Arts; a founding member at the Shoreditch Arts Club; as well as an external board member at the Employability Advisory Board at the University of Westminster in London, assisting newly graduated art students find work in the art world.
EMBRACING CRYPTO CURRENCIES AND THE BLOCKCHAIN TECHNOLOGIES
Since January 2021, all our artworks are sold with a blockchain registered certificate of authenticity.
ANNKA KULTYS GALLERY is also accepting cryptocurrency as a form of payment for all artworks, analogue or digital.