---
GRETCHEN ANDREW
Gretchen Andrew has made headlines in recent years for hijacking online search engines and replacing the top results for topics such as "Frieze Los Angeles" or "Cover of Artforum" with images of her own work.
– Louisa Buck and Kabir Jhala for The Art Newspaper
BIOGRAPHY
Gretchen Andrew calls the paintings she produces in conjunction with her hacks, 'vision boards' and she has been producing them in series with titles like "Cover of Artforum", "The next American President" or "Best MFA" since 2019. They begin as charcoal on canvas and grow to include traditionally feminine imagery such as flowers and butterflies with collage elements that add a level of kitsch which contrasts with the tech-tools, AI manipulation and SEO the artist uses to create her hacks.
When Google images is searched for the phrase "Cover of Artforum" for example, the first hits produced by the search engine are all works by Andrew, notwithstanding the fact that the artist has never actually appeared on the cover of the magazine. Search "Frieze Los Angeles" and the top results are images of Andrew's paintings digitally rendered to appear in the fair. Andrew used the same methodology to get her works to the top of "Whitney Biennial" search results. For her recent project "The Next American President," the artist made a series of paintings inspired by the aesthetics of vision boards which manifest Andrew's ideal leader – "a kind, democracy-respecting, loving person" – and these works now take up the majority of top hits when the phrase is googled.
Andrew notes "As much as I've used tech to hack the art world, I've also used art to hack the tech world." Her process exploits the vulnerability of tech giants and their services, and in particular search engines like Google, to create awareness of her works using the SEO-driven revenue model they promote. Critic Jonathan Griffin described her practice in LALA Magazine as alluding to "the Wild West possibilities of the Internet and to the scale of her artistic ambition."
Gretchen Andrew was born in 1988 in Los Angeles. She trained in London with the artist Billy Childish from 2012-2017. The artist joined ANNKA KULTYS GALLERY in October 2020. Her first ever gallery exhibition, Other Forms of Travel, was on view at ANNKA KULTYS GALLERY from April to June 2021 at the gallery's new space in London, and her work was also featured in the gallery's summer group show AI Portraiture: Us and Them. On 15 October 2021 she will open her second solo museum exhibition, which will feature her ongoing series "Map of The EU" as well as her new series "Contemporary Art Auction Record".
The artist's work has been the subject of additional solo or group presentations at institutions worldwide, among them Francisco Carolinum, Linz, Austria (opening 15 October 2021); ANNKA KULTYS GALLERY, London, UK (2021); KÖNIG GALERIE, Berlin, Germany (2021); Monterey Museum, Monterey, US (2020). In 2018 the V&A Museum released her book Search Engine Art. Her work has been featured in The Art Newspaper, The Washington Post, FAD, Monopol, Wirtschaftswoche, The Los Angeles Times, and The Financial Times.
The artist's work is held in public collections, including The Monterey Museum, Monterey.
---
SELECTED WORKS
---
SELECTED PRESS
LA Weekly interviews Gretchen Andrew on her latest works and her forthcoming solo show at ANNKA KULTYS GALLERY in London. The interview discusses how she made her transition from working in Silicon Valley to being immersed in the world of contemporary art, and her dream artists to be exhibited next to in the future. As the interviewer, Shana Nys Dambrot, surmises: "Her cheeky subversions are tethered to her collages — both digital and in dimensional IRL mixed media works — with images culled from the very search engine results she later subverts — along the way resulting in lively and fractured hyper-pop narratives of life in cyberspace."→
FAD Magazine reviews Gretchen Andrew's show Other Forms of Travel at ANNKA KULTYS GALLERY. The exhibition of new vision boards and internet manipulations by the search engine artist and self-proclaimed "internet imperialist" has been described by reviewer Jasper Spires as "a playful testament to the power of art in the digital age." Spires goes on to praise Andrew's unique combination of physical work and digital intervention, with "euphoric" results. →
MORE PRESS ABOUT GRETCHEN ANDREW →
---
PAST EXHIBITIONS AT ANNKA KULTYS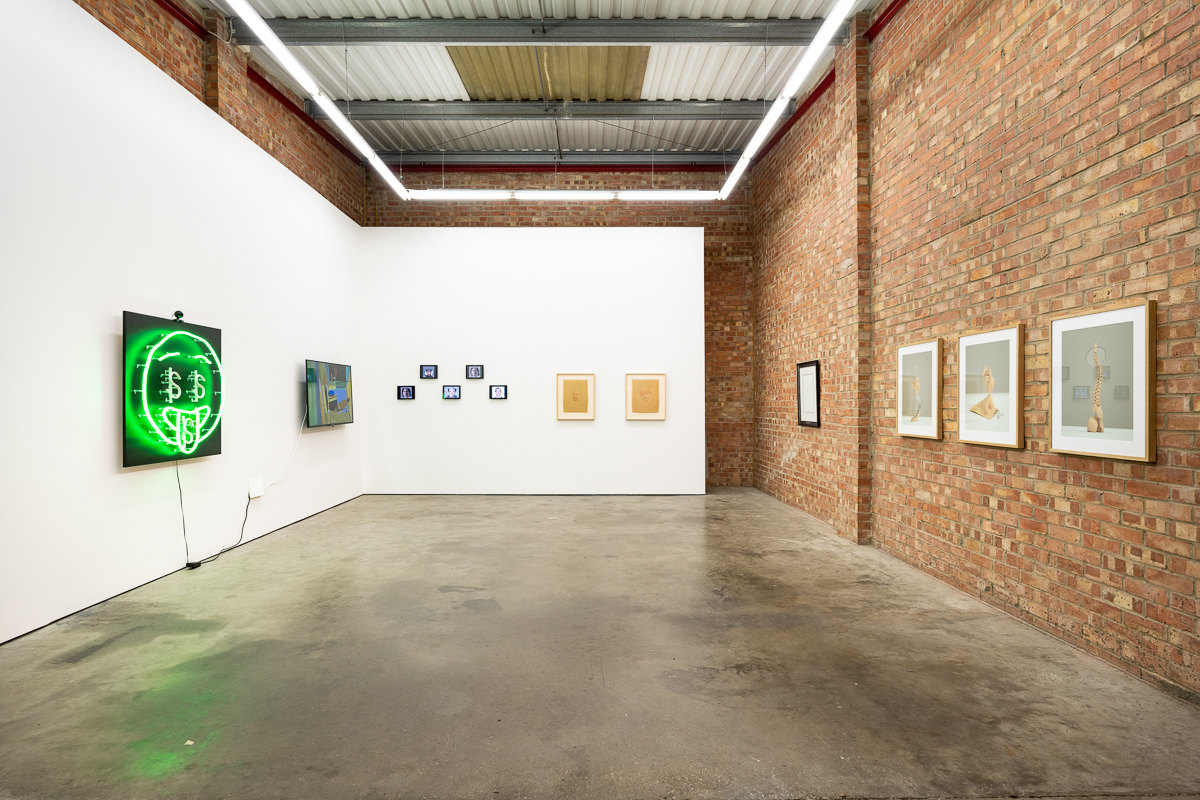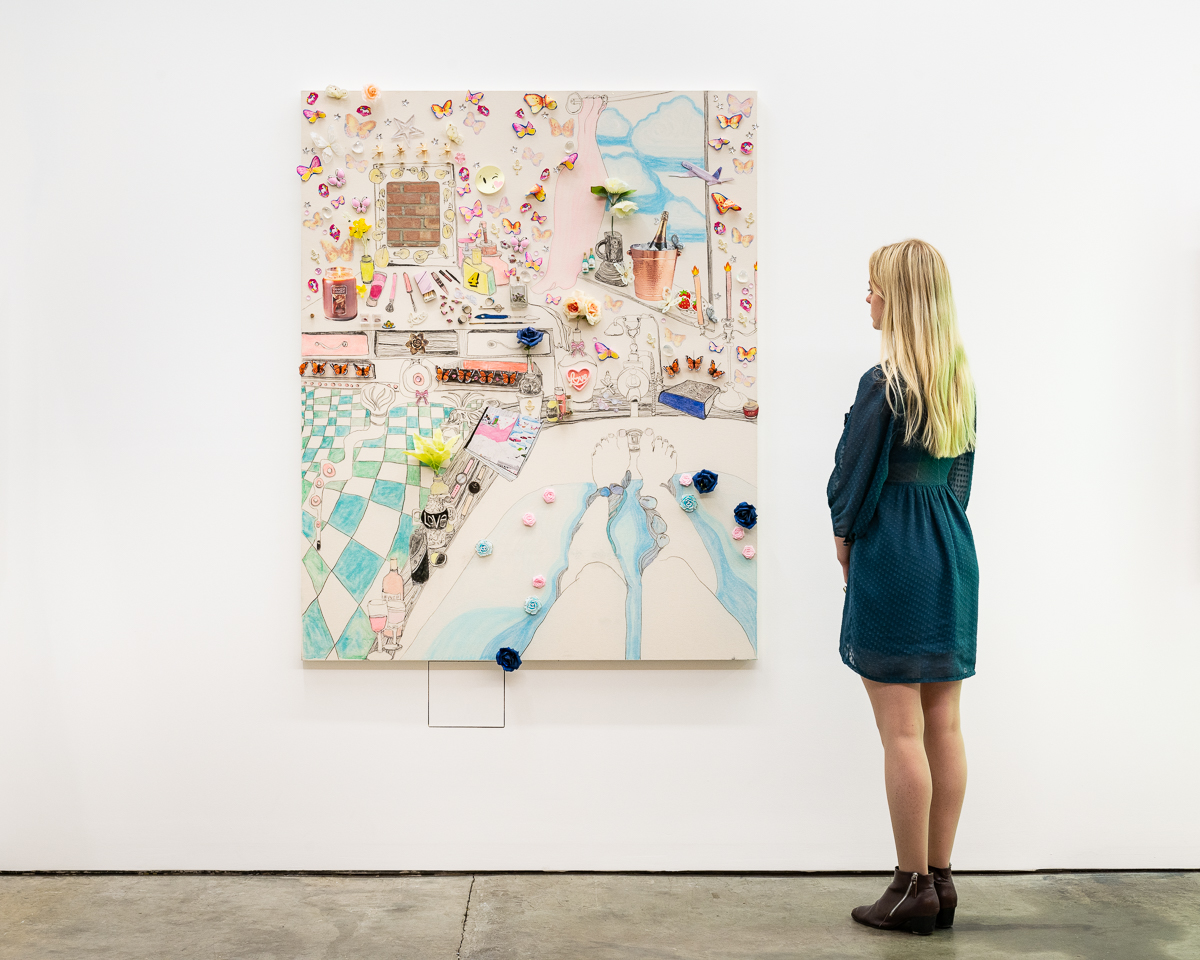 installation_view_2021_ai_portraiture_us_and_them_annka_kultys_web_1
installation_view_2021_ai_portraiture_us_and_them_annka_kultys_web_6
installation_view_2021_ai_portraiture_us_and_them_annka_kultys_web_2
installation_view_2021_ai_portraiture_us_and_them_annka_kultys_web_3
Installation_View_2021_AI_Portraiture_Us_And_Them_Annka_Kultys_web_16
installation_view_2021_ai_portraiture_us_and_them_annka_kultys_web_4
Installation_View_2021_Gretchen_Andrew_Annka_Kultys_web_1
Installation_View_2021_Gretchen_Andrew_Annka_Kultys_web_12
Installation_View_2021_Gretchen_Andrew_Annka_Kultys_web_2
Installation_View_2021_Gretchen_Andrew_Annka_Kultys_web_3
Installation_View_2021_Gretchen_Andrew_Annka_Kultys_web_4
Installation_View_2021_Gretchen_Andrew_Annka_Kultys_web_5
Installation_View_2021_Gretchen_Andrew_Annka_Kultys_web_6
Installation_View_2021_Gretchen_Andrew_Annka_Kultys_web_9
Installation_View_2021_Gretchen_Andrew_Annka_Kultys_web_14
Installation_View_2021_Gretchen_Andrew_Annka_Kultys_web_20
---
MUSEUM EXHIBITIONS
NOW ON VIEW IN LINZ
15 OCTOBER 2021 — 27 FEBRUARY 2022

FRANCISCO CAROLINUM, LINZ, AUSTRIA
---