BIOGRAPHY
With an expansive practice that's equally rooted in art history and emergent technologies, Marjan Moghaddam creates digital animations that critique and destabilise the conditions of the present. Drawing from a vast conceptual repertoire that spans chaos theory to glitch feminism, the artist leverages the power of motion capture, augmented reality, and other technologies in an experimental process that's as playful as it is powerful. Moghaddam's celebrated series #Arthacks and #Glitchgoddess sees the artist infiltrate the capitalist logics of the international art fair model with wily posthuman protagonists, democratising exhibition spaces through digital embodiment and mixed reality media.
Moghaddam's ongoing #Arthacks series, initiated on Instagram in 2016, have earned the artist international recognition, with Whitewall Art declaring the artist to be "the definition of digital fine arts" and the Examiner heralding her as "the First Lady of Animated Painting". Integrating politics and play through digital embodiment, the series merges Moghaddam's skills as a 3D animator with situated interventions into the social and economic landscapes of contemporary global art fairs. Accruing millions of views on social media, the series aims to democratise exhibition space while injecting a critical dialog into the typically apolitical environment of the international art market. Recently, the series has extended its focus to the ongoing Women, Life, Freedom movement in Iran, as well as the recent attacks to women's reproductive rights within the United States and abroad.
Born in 1961 in Tehran, Iran, and based in New York, Marjan Moghaddam earned her BFA in 1993 from the State University of New York, followed by her MFA from Long Island University in New York in 1999. She is a tenured professor of digital art (CG, Animation, and XR ) at LIU Brooklyn, NY. Moghaddam's groundbreaking work has been recognised through numerous grants and awards from The Rockefeller Foundation, New York Deprartment of Cultural Affairs, Brooklyn Arts Council, and the Experimental Television Fund, among others.
Moghaddam has exhibited widely in galleries, institutions, and art fairs, including commissions from the Smithsonian Museum, Snap 3.0, and the city of Oslo. Moghaddam's institutional presentations include a solo show at the Museum of Contemporary and Digital Art in Decentraland, Proof of Art at Francisco Carolinum Museum in Linz, Austria, the first NFT-based institutional exhibition. Moghaddam is a highly active and influential figure in the NFT space, with major drops and presentations at international platforms, galleries, and fairs including ANNKA KULTYS PHYGITAL, Vertical Crypto Art, NFT Gallery, Unit London, Vellum LA, LA Art Show, SuperRare, Superchief NYC, Art Basel Miami Beach, and the Armory Show in New York.
She has received commissions from the Smithsonian Museum, Snap 3.0, and the cities of Vancouver, Orlando, and Oslo, and was an artist-in-residence at Adobe (2019) and SuperWorld (2017). Moghaddam has been hailed as the "Picasso of Digital Painting" (ArtNet) and was named as one of Forbes top AR creators in 2019. 
PAST EXHIBITIONS AT ANNKA KULTYS GALLERY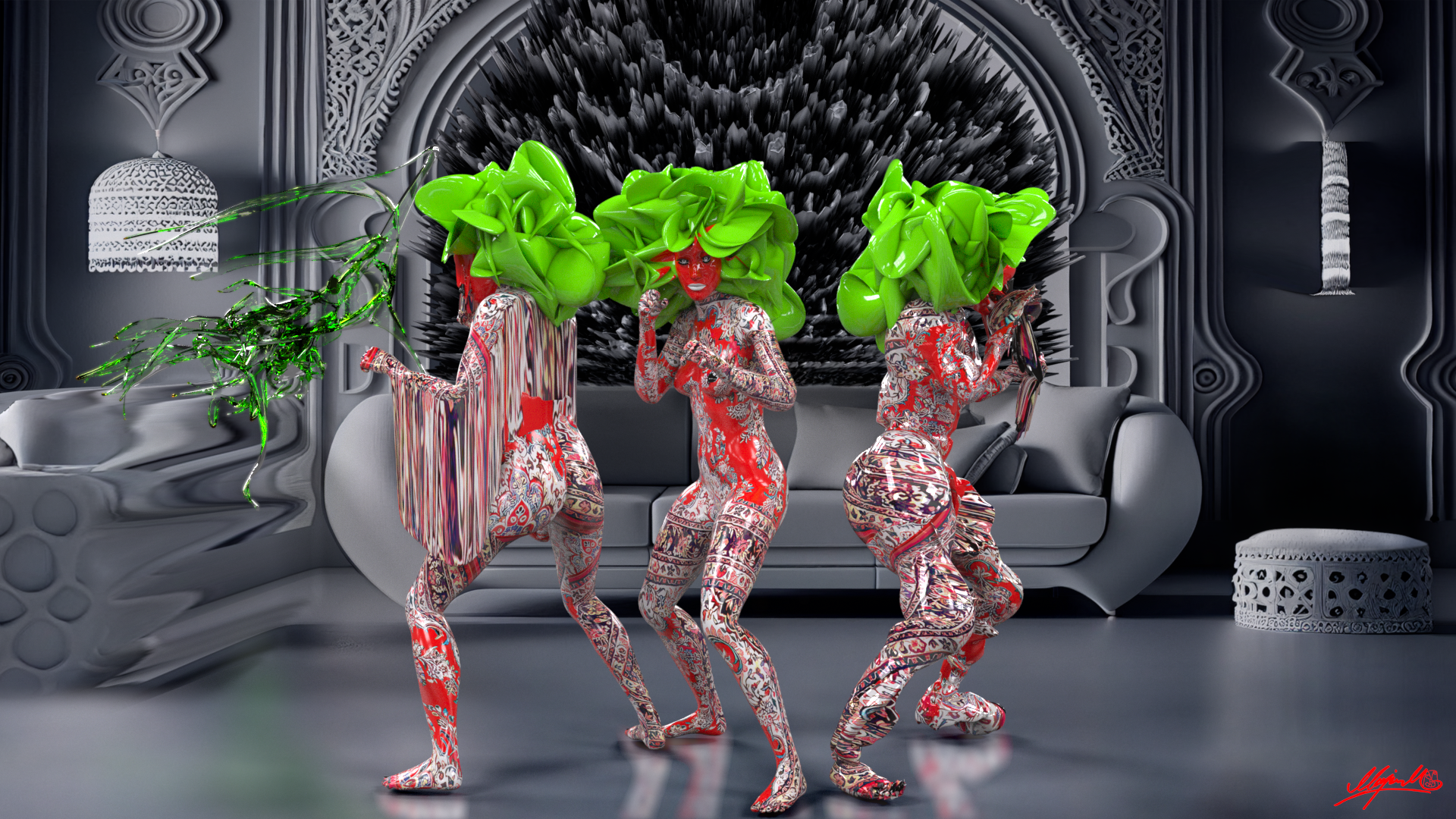 Marjan_Moghaddam_008_Woman_Life_Freedom_AI_Arthack_(Dimensions_variable)[2023]_HR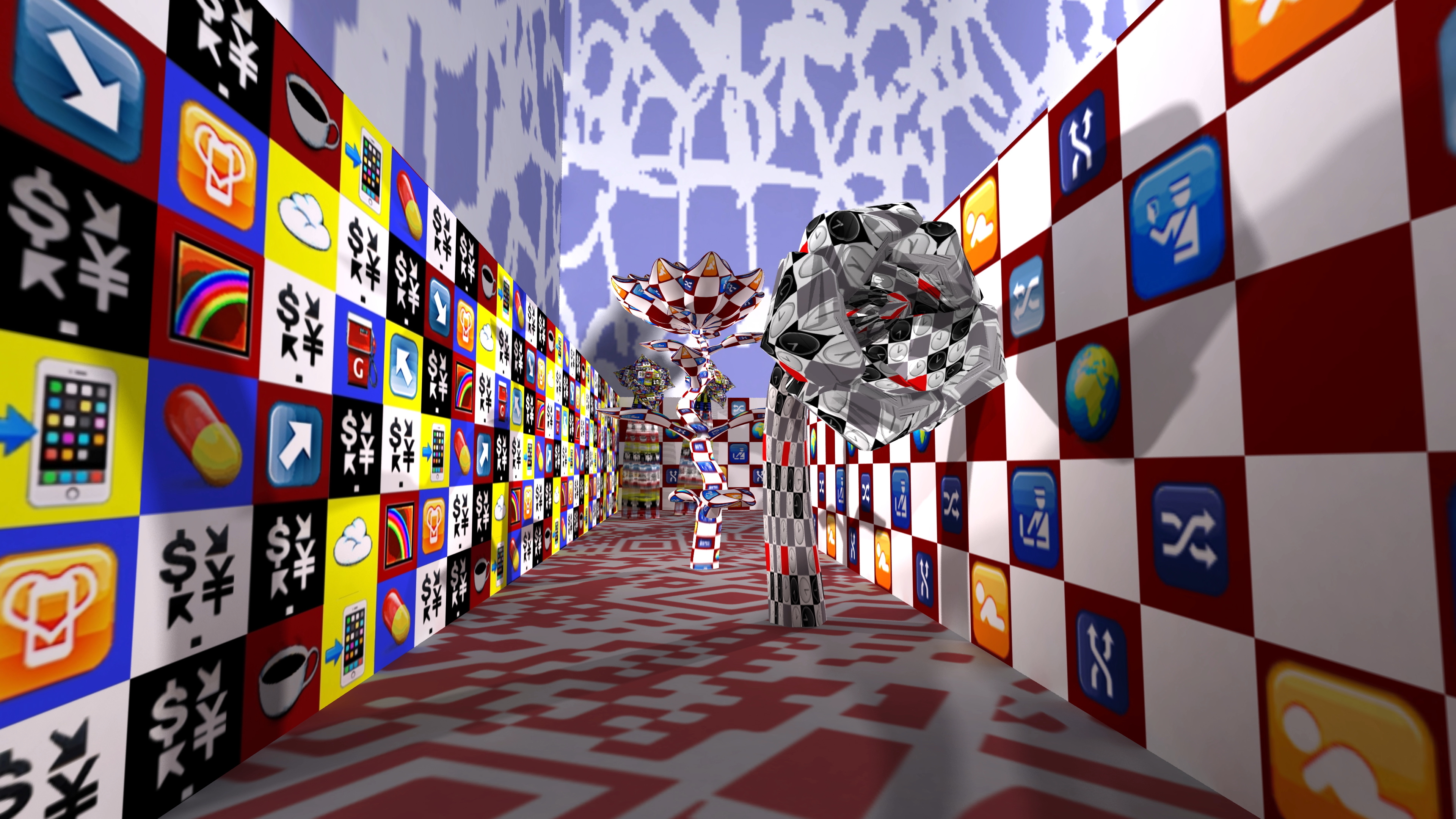 claudia_hart_001_inside_the_flower_matrix_(nft)[2016]_hr