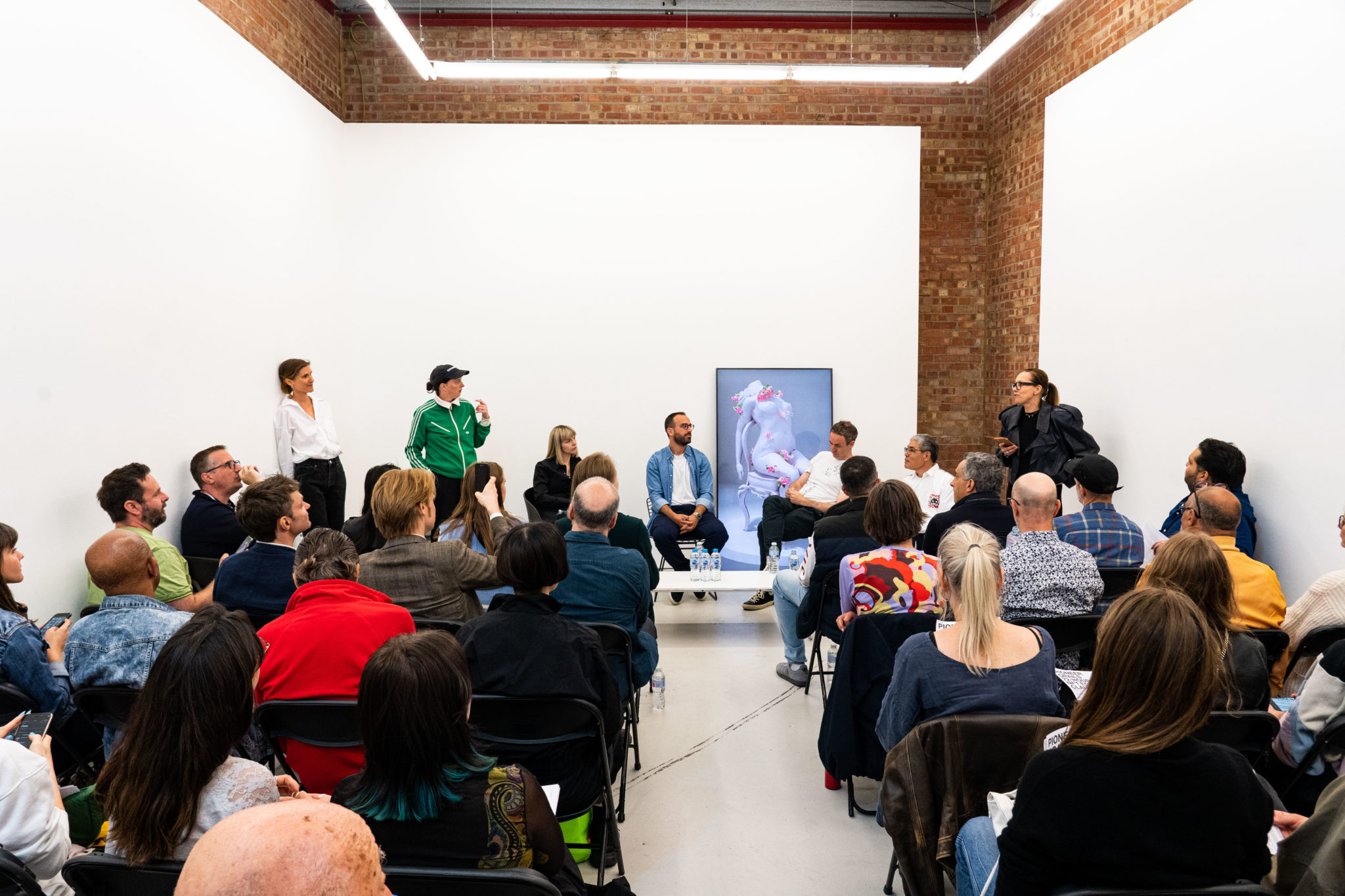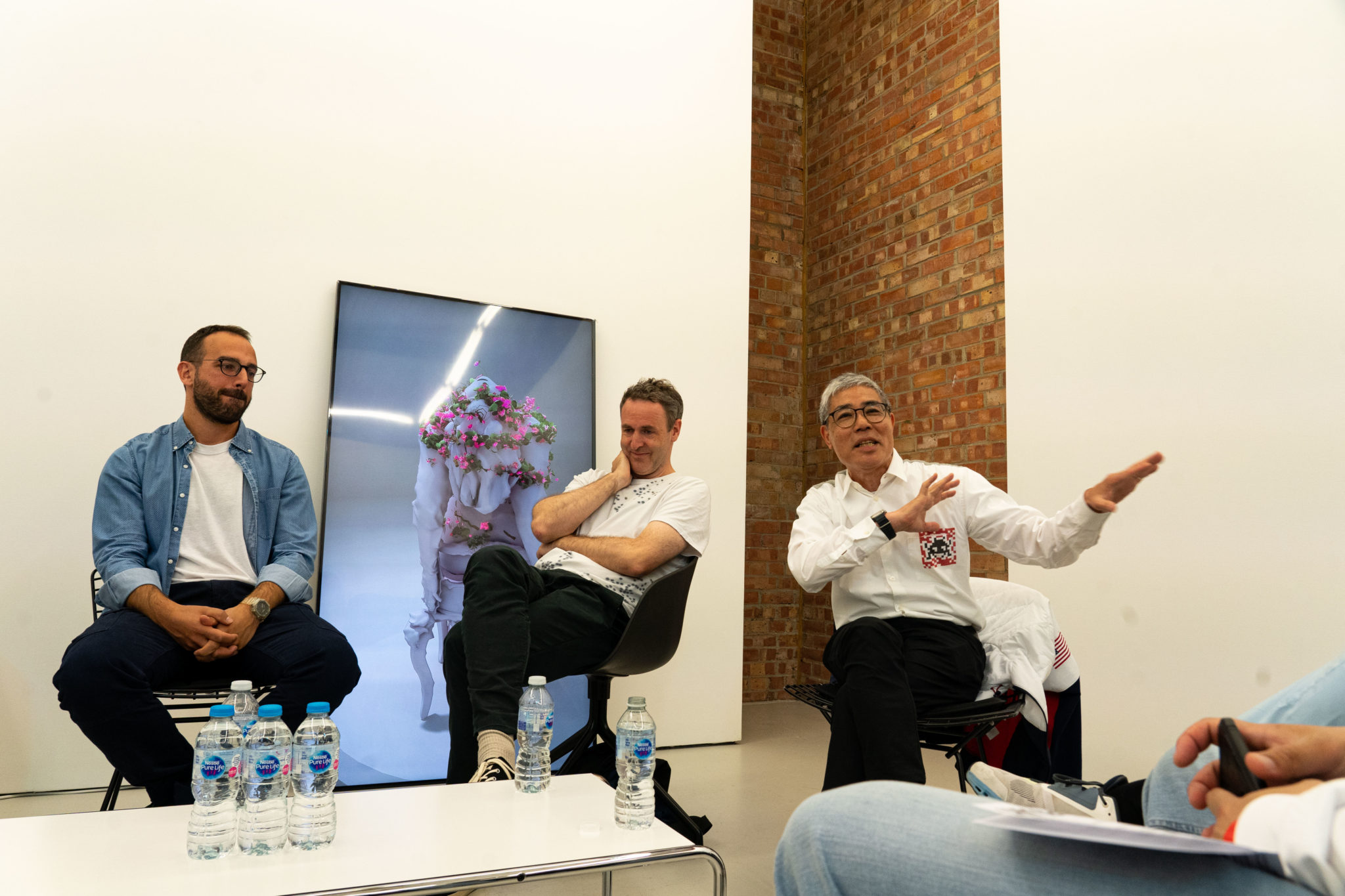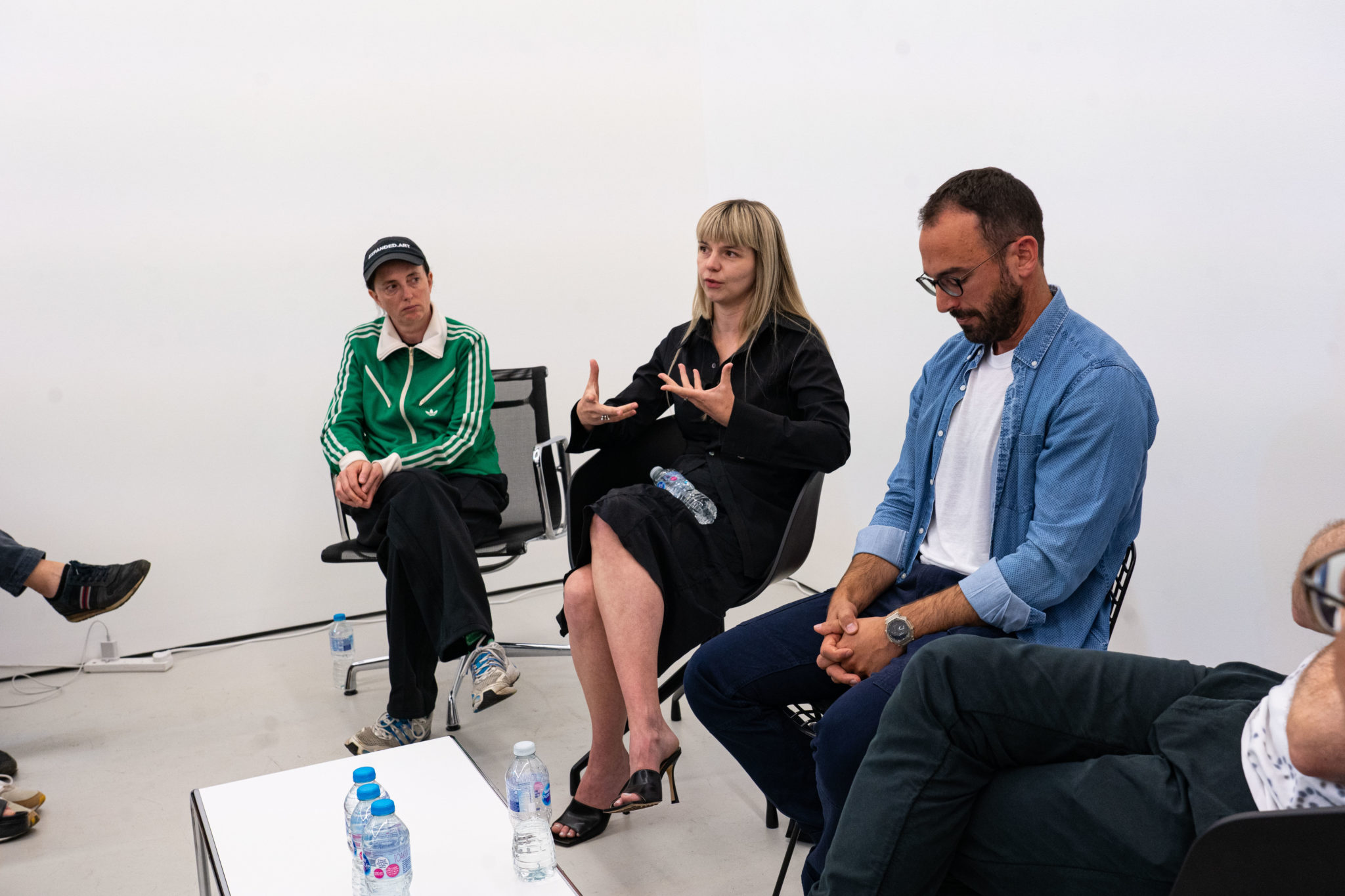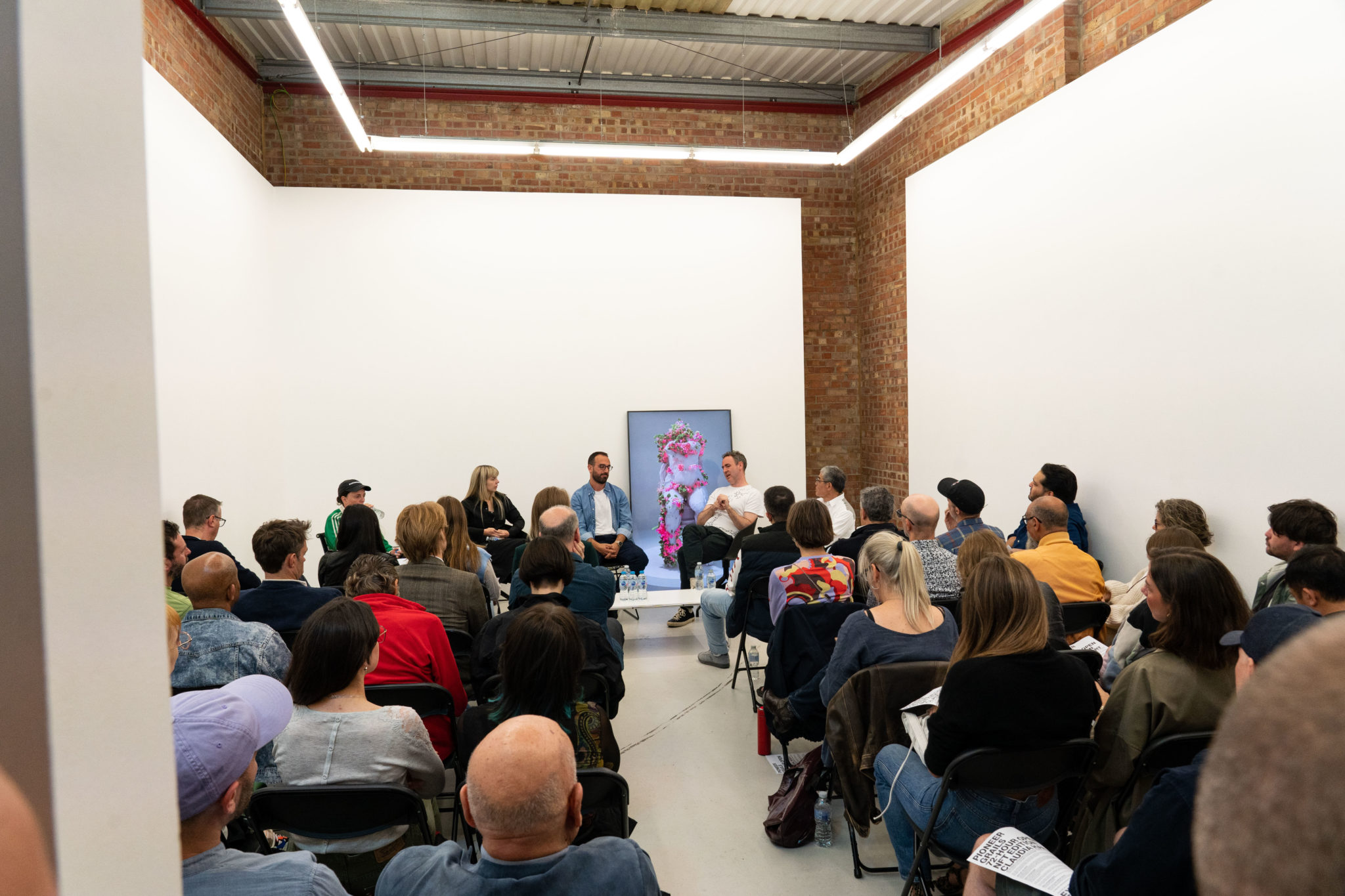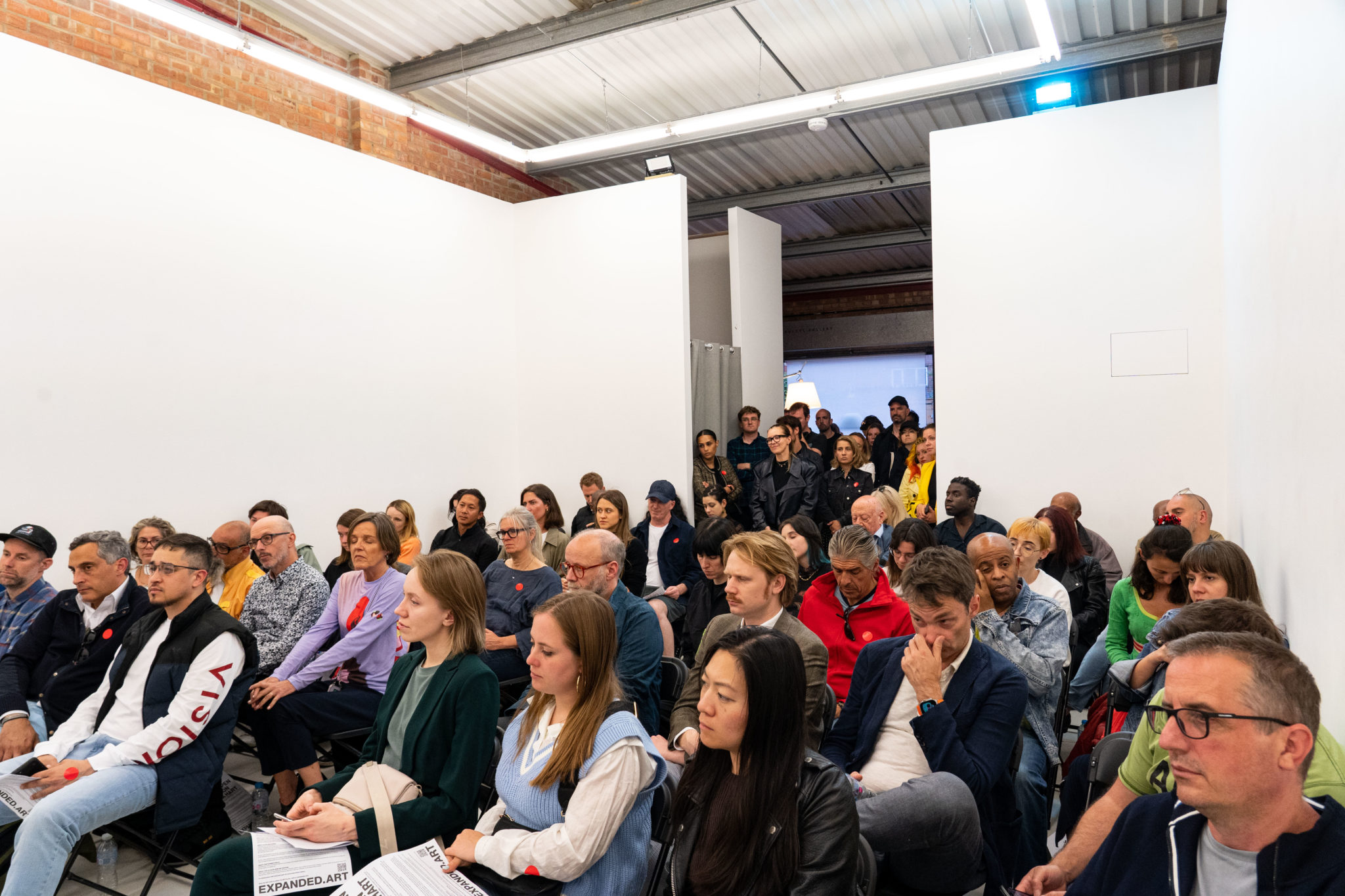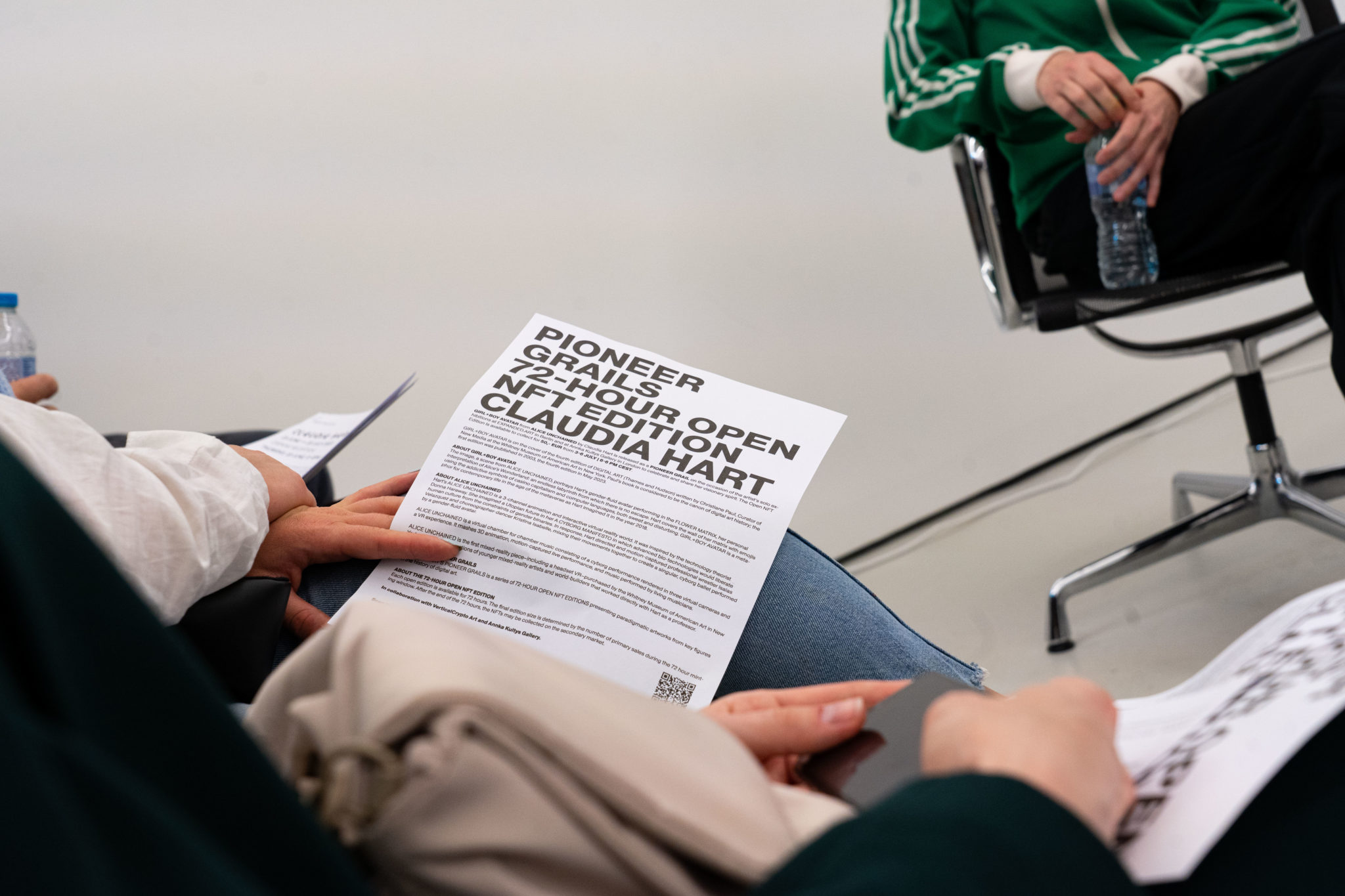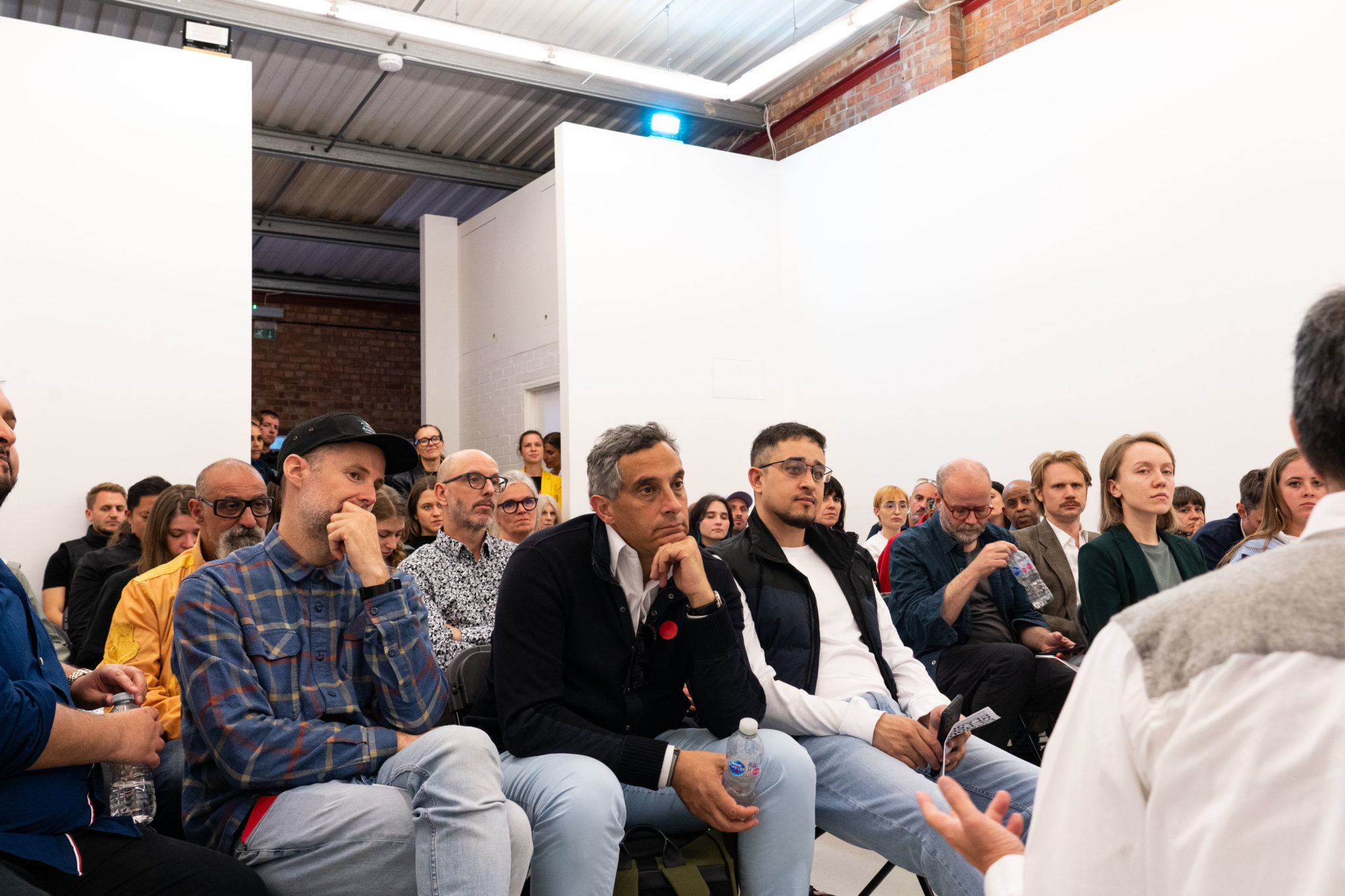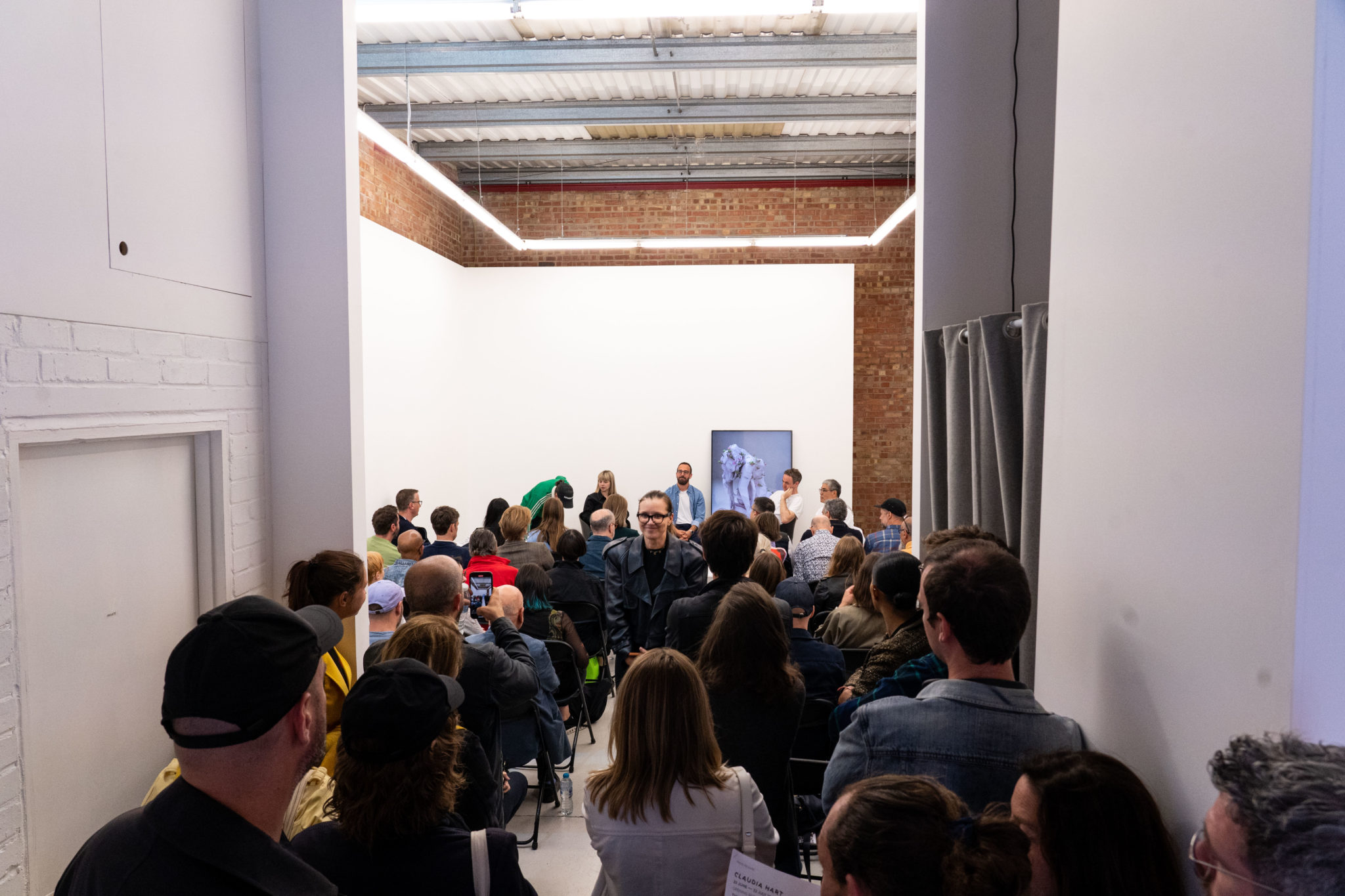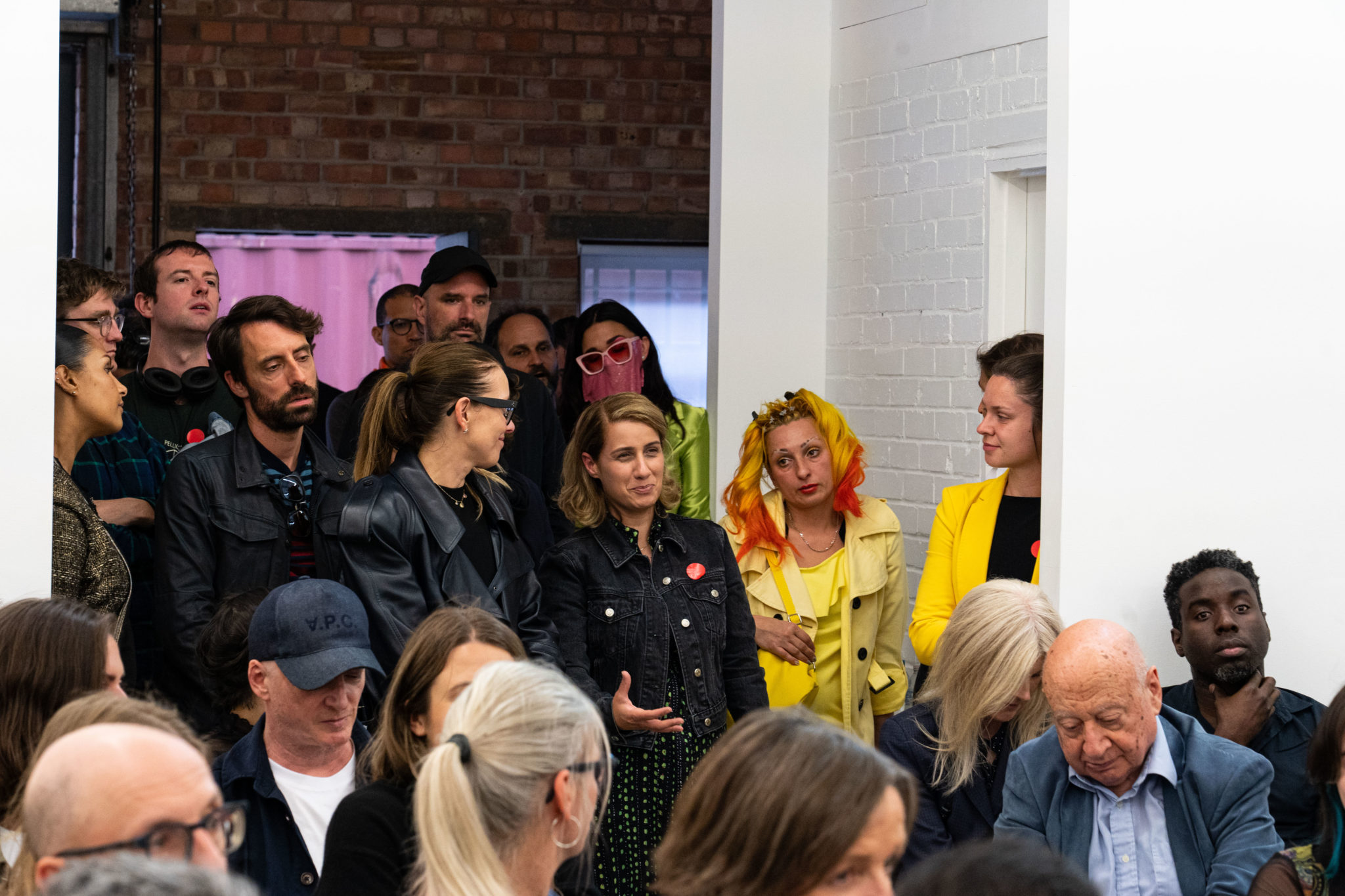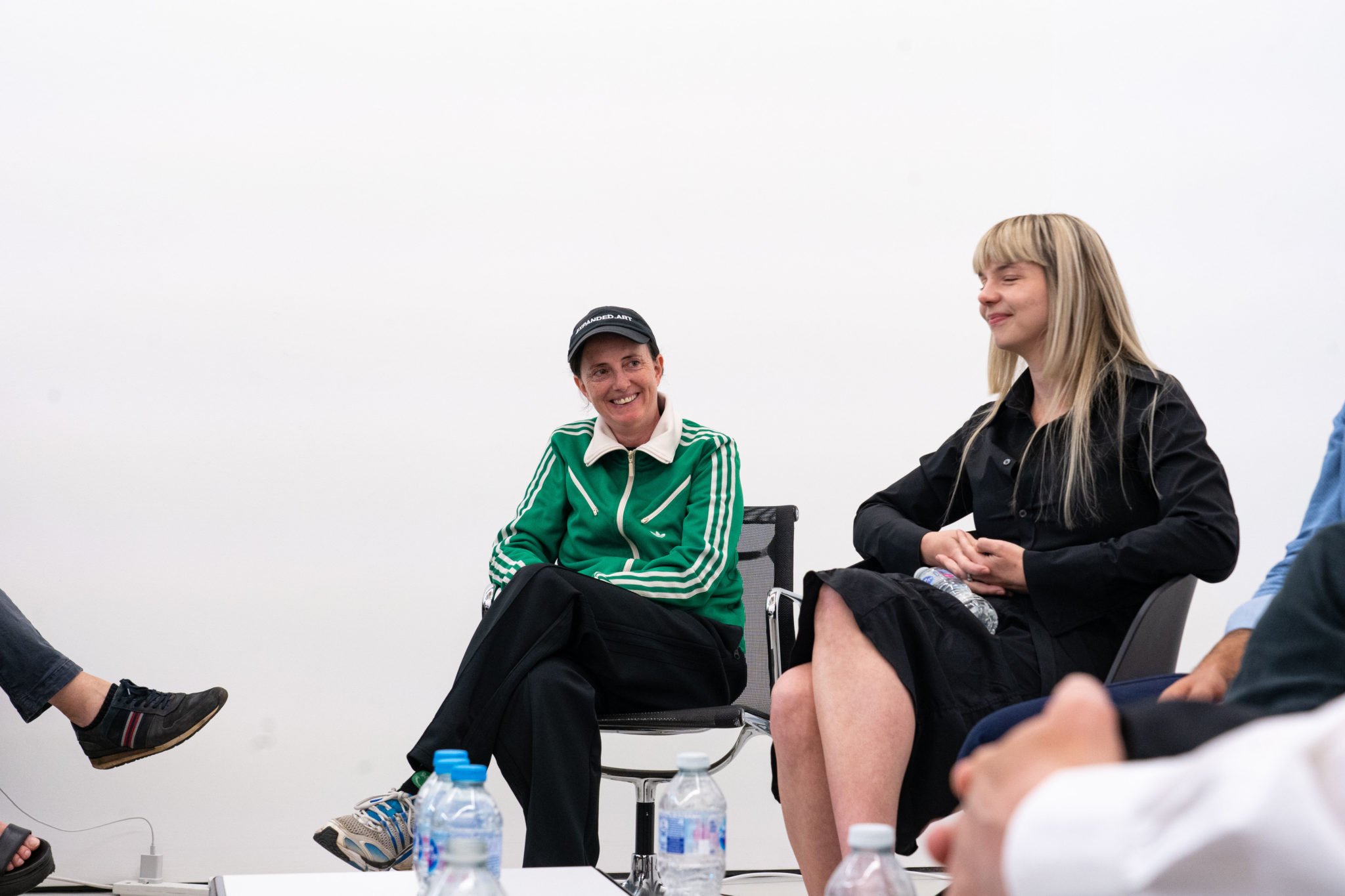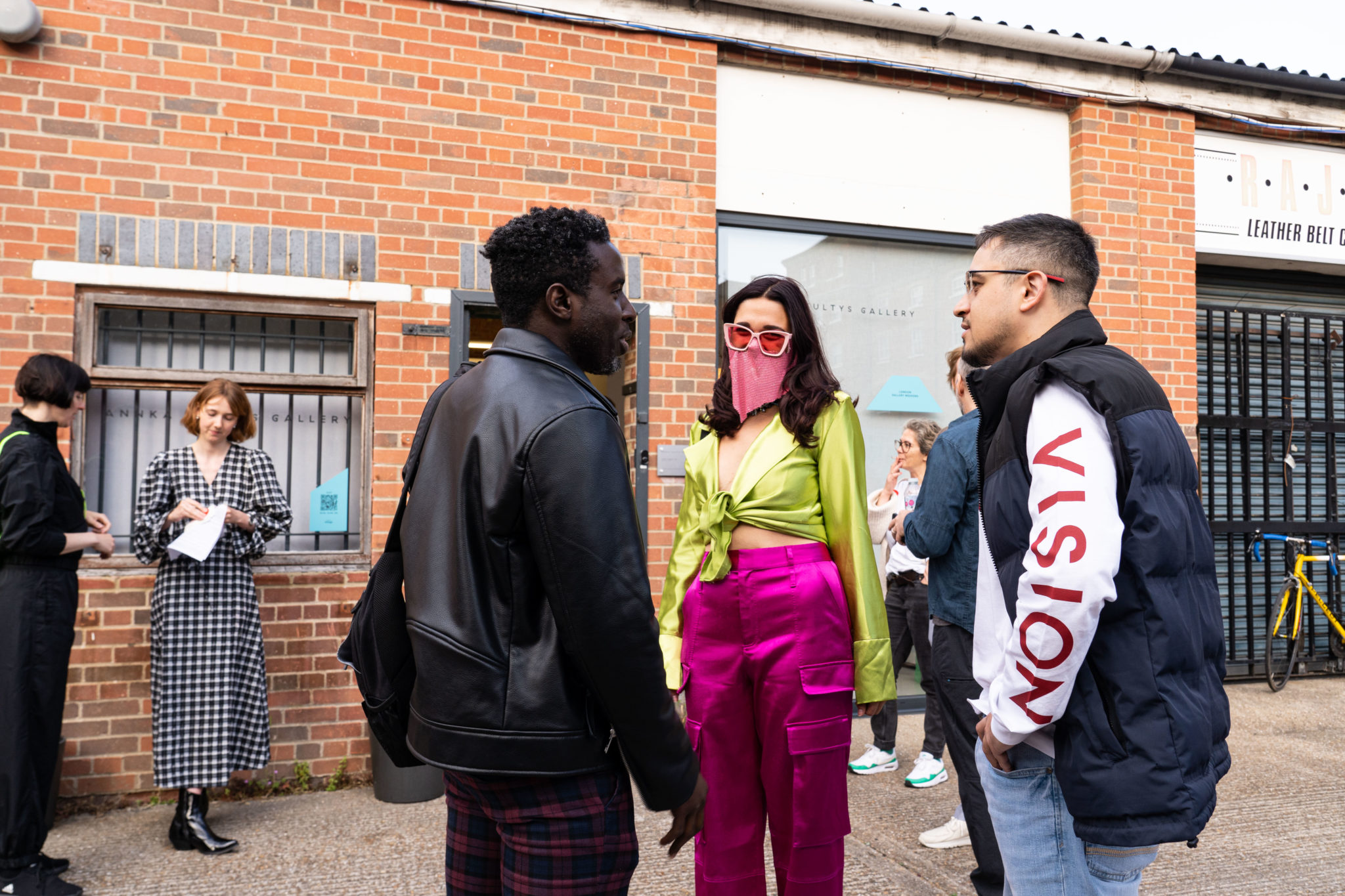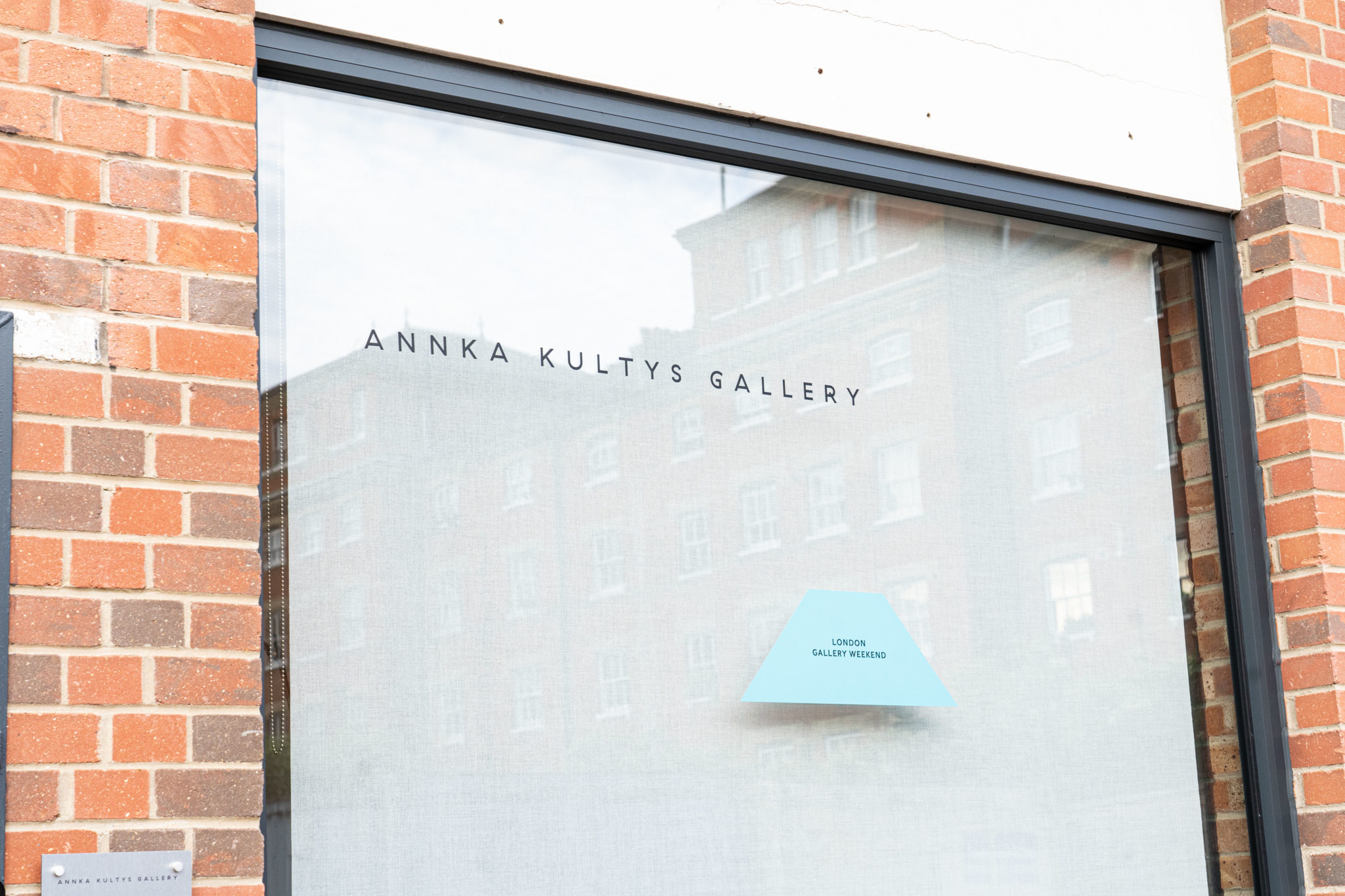 Crypto_Art_Salon_Annka_Kultys_web1
Crypto_Art_Salon_Annka_Kultys_web6
Crypto_Art_Salon_Annka_Kultys_web7
Crypto_Art_Salon_Annka_Kultys_web1b
Crypto_Art_Salon_Annka_Kultys_web2
Crypto_Art_Salon_Annka_Kultys_web11
Crypto_Art_Salon_Annka_Kultys_web3
Crypto_Art_Salon_Annka_Kultys_web9
Crypto_Art_Salon_Annka_Kultys_web4
Crypto_Art_Salon_Annka_Kultys_web5
Crypto_Art_Salon_Annka_Kultys_web8
Crypto_Art_Salon_Annka_Kultys_web13
Crypto_Art_Salon_Annka_Kultys_web15

CRYPTO ART SALON LONDON (2ND EDITION)
MONDAY, 3 JULY, 7–10PM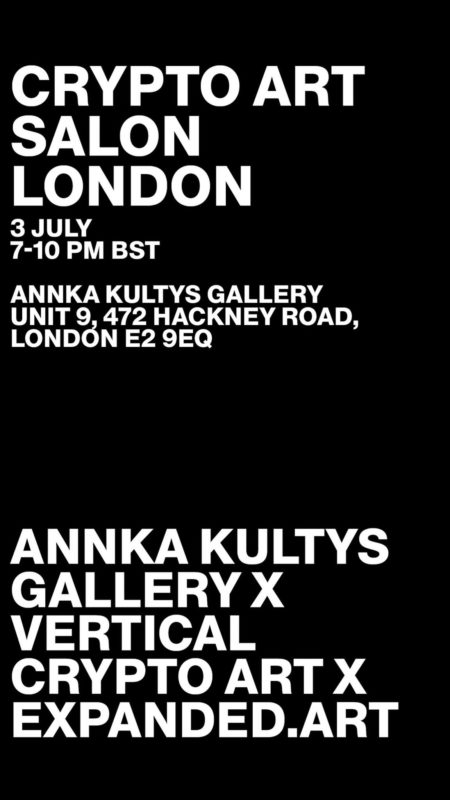 PRESS RELEASE
Join us for an evening where we dive into the latest topics trending in the digital art and blockchain space, discussing the history of generative art with notable collectors, curators and thought leaders.
7pm: Welcome Drinks
7.30pm: Panel Discussion on "History of Generative Art" moderated by Anika Meier
8.30–10pm: Networking and Drinks
The panel discussion will further the talk on generative art in the context of art history with Karate Kid (Collector), Joel Shamrock (Collector), Eva Jäger (Curator, Serpentine Galleries), Crash Blossom (Artist) and Anika Meier (Writer, Curator, EXPANDED.art). Intro by Annka Kultys (Gallerist).
IMAGES