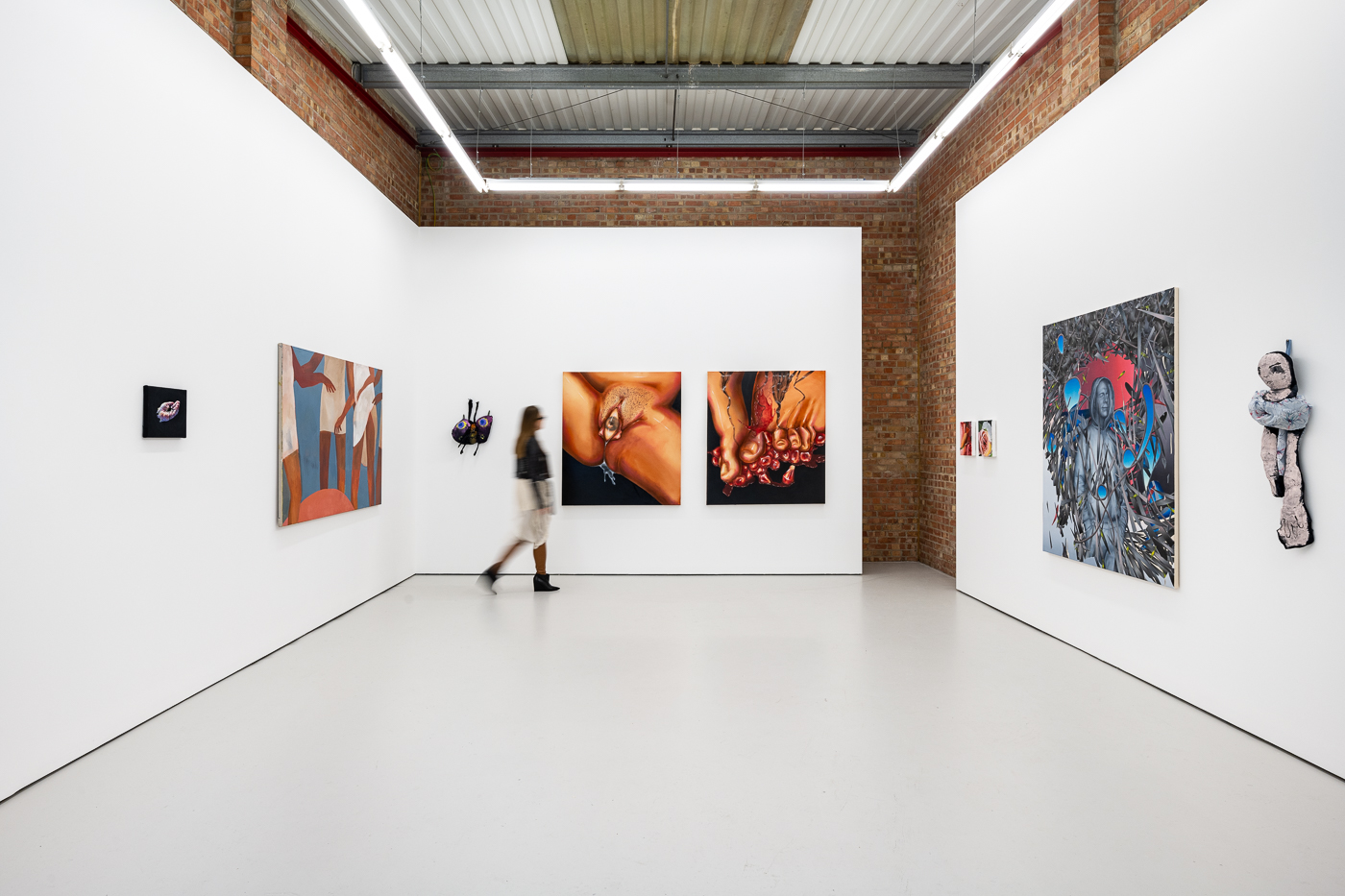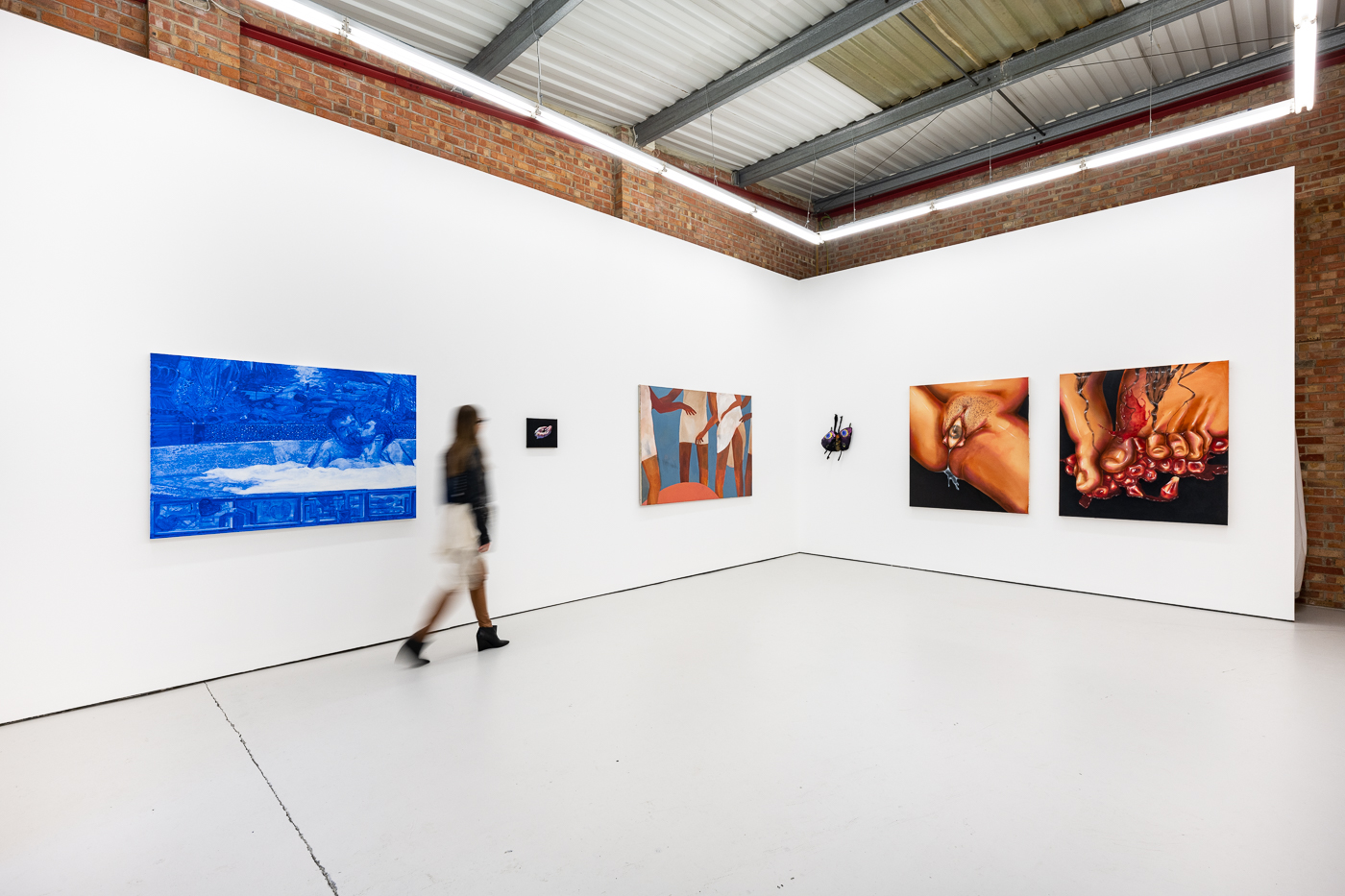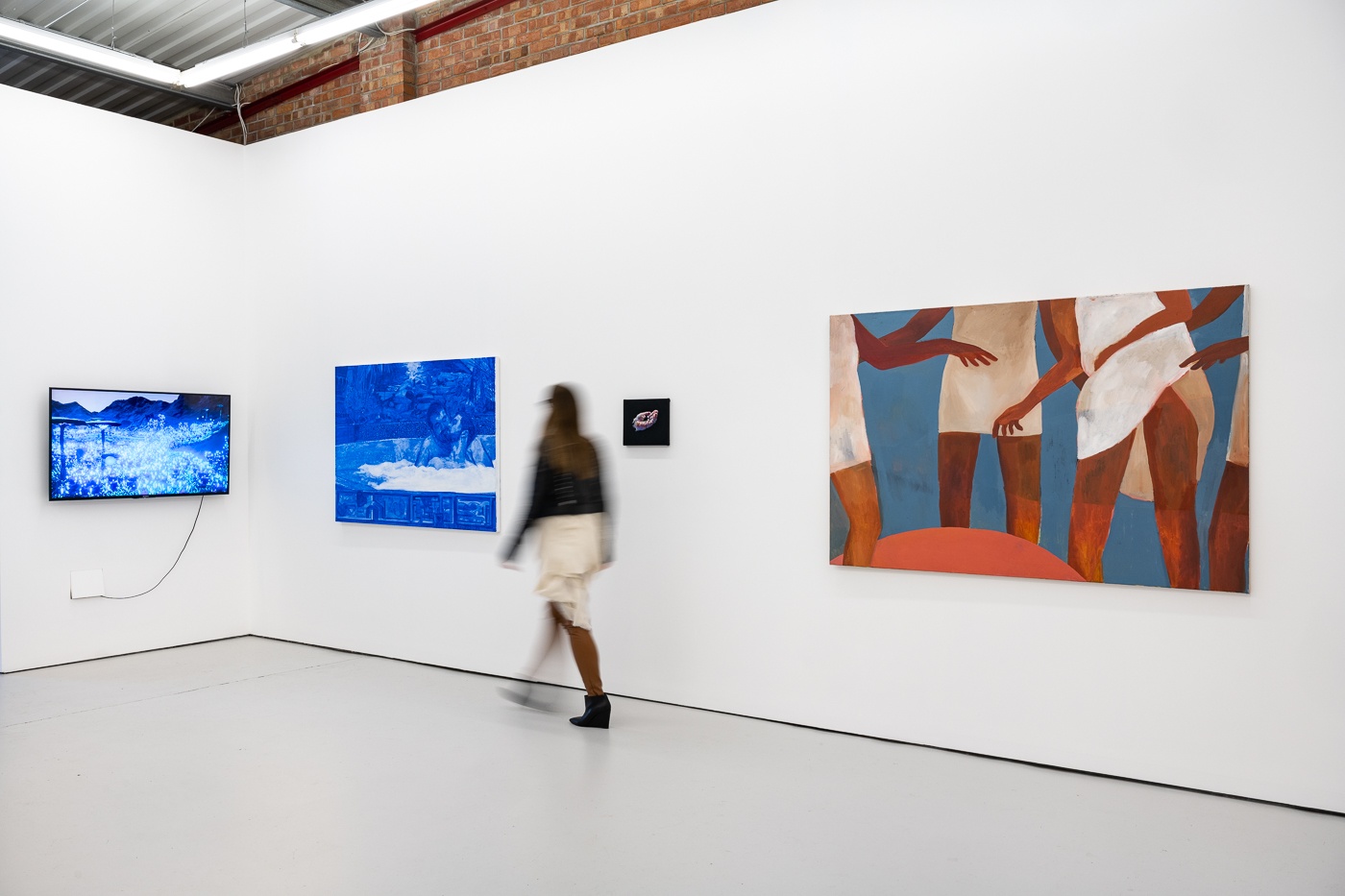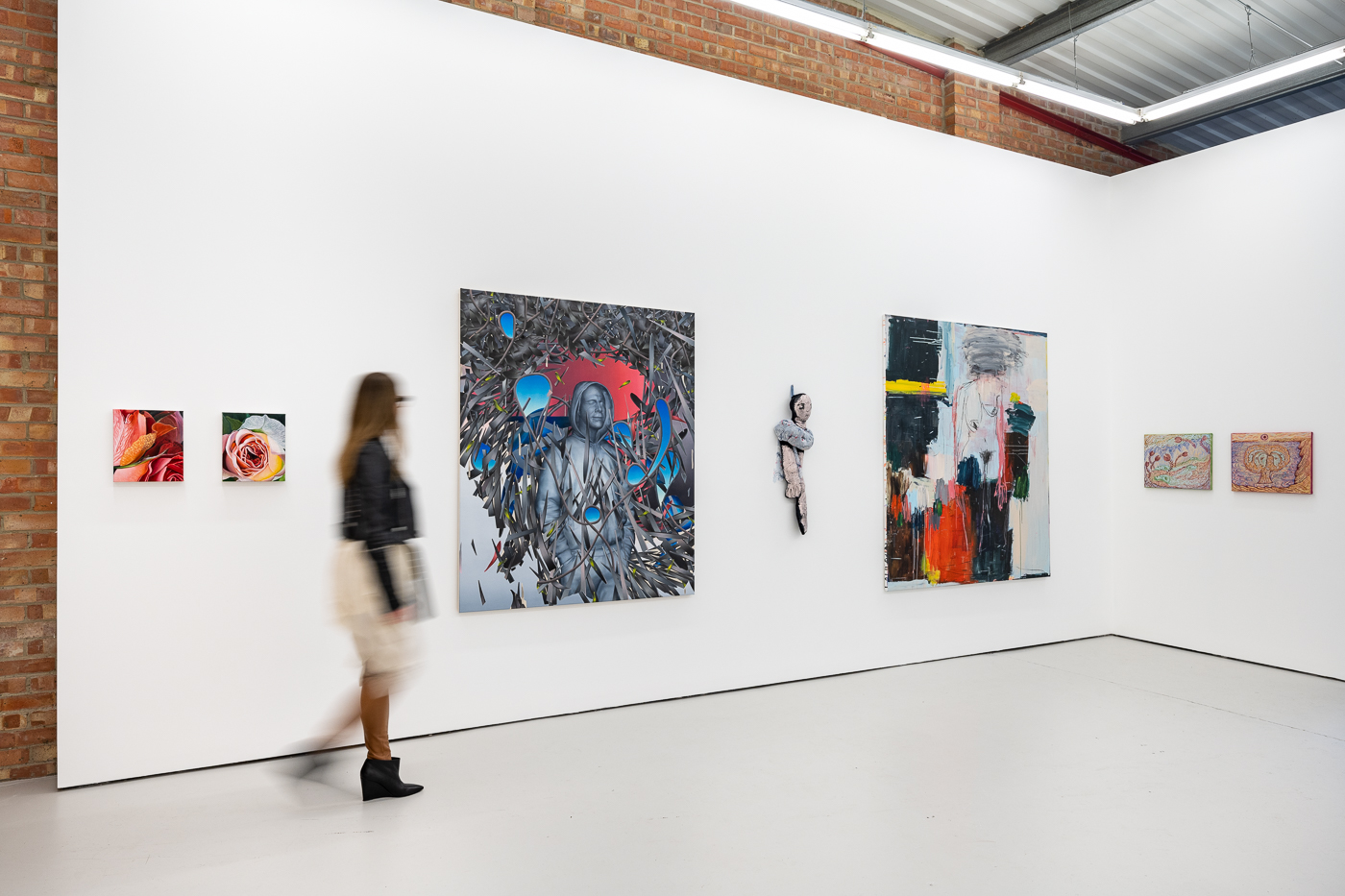 Installation_View_2022_CACOTOPIA_06_Annka_Kultys_web_1
Installation_View_2022_CACOTOPIA_06_Annka_Kultys_model_web_1
Installation_View_2022_CACOTOPIA_06_Annka_Kultys_web_2
Installation_View_2022_CACOTOPIA_06_Annka_Kultys_model_web_2
Installation_View_2022_CACOTOPIA_06_Annka_Kultys_web_6
Installation_View_2022_CACOTOPIA_06_Annka_Kultys_model_web_6
Installation_View_2022_CACOTOPIA_06_Annka_Kultys_web_11
Installation_View_2022_CACOTOPIA_06_Annka_Kultys_web_10
Installation_View_2022_CACOTOPIA_06_Annka_Kultys_web_9
Installation_View_2022_CACOTOPIA_06_Annka_Kultys_web_8
Installation_View_2022_CACOTOPIA_06_Annka_Kultys_web_7
Installation_View_2022_CACOTOPIA_06_Annka_Kultys_web_5
Installation_View_2022_CACOTOPIA_06_Annka_Kultys_web_4
Installation_View_2022_CACOTOPIA_06_Annka_Kultys_web_3
Installation_View_2022_CACOTOPIA_06_Annka_Kultys_model_web_3

CACOTOPIA 06
15 JANUARY — 12 FEBRUARY 2022
OPENING RECEPTION
FRIDAY 14 JANUARY, 6—8PM
Kate Bickmore, Kim Booker, Danielle Brathwaite-Shirley, Alice Bucknell, Shir Cohen, László von Dohnányi, Cecilia Fiona, Lydia Pettit, Leon Pozniakow, Catherine Repko, Ai-Da Robot and Elsa Rouy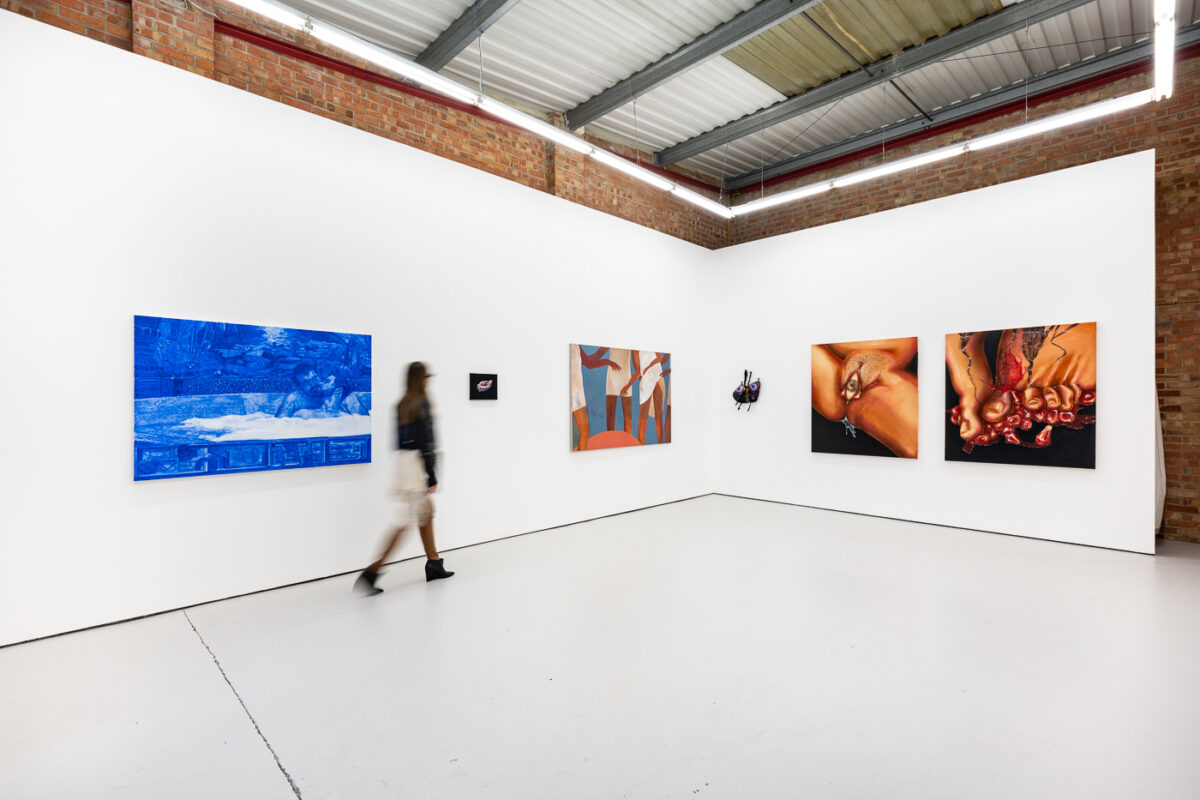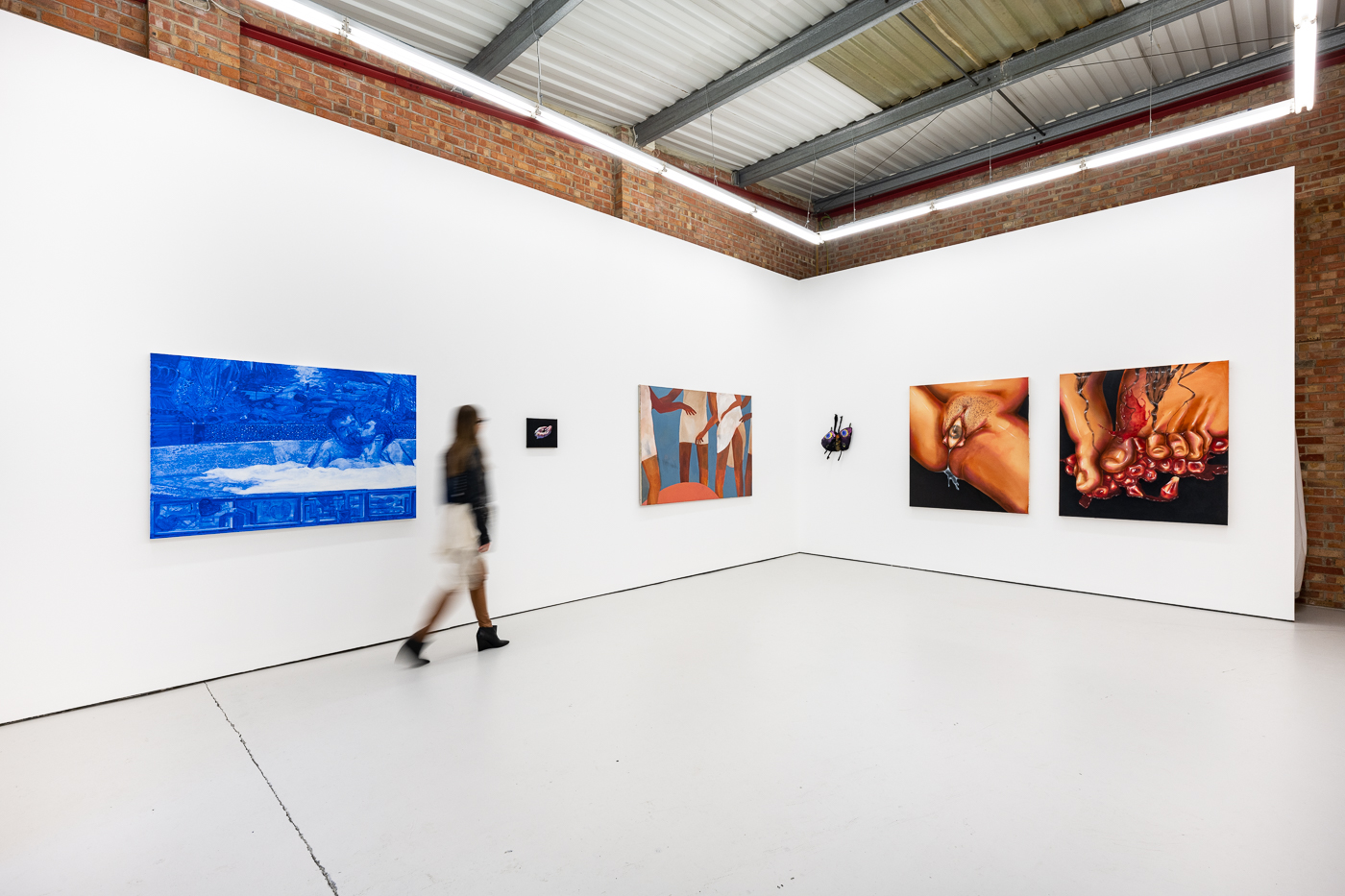 PRESS RELEASE
Annka Kultys is pleased to announce the sixth edition of CACOTOPIA, the gallery's annual group exhibition, which showcases the works of recent graduates of Master's and Bachelor's art degrees from London universities, as well as Cecilia Fiona, who graduated from University of Copenhagen. This year the exhibition will present works by twelve artists working in painting, sculpture, and new media. CACOTOPIA 06 features the work of Kate Bickmore, Kim Booker, Danielle Brathwaite-Shirley, Alice Bucknell, Shir Cohen, László von Dohnány, Cecilia Fiona, Lydia Pettit, Leon Pozniakow, Catherine Repko, Ai-Da Robot, and Elsa Rouy.
The exhibition features discussions of multiple othered identities of these emerging artists: Themes of gender and sexuality are prominent (Leon Pozniakow, Lydia Pettit, Catherine Repko, Shir Cohen, Elsa Rouy, Kate Bickmore, Kim Booker), and with them the inherent alienated experience of being non-human (Aida Robot Artist), or being a human in digital and fantastical spaces (László von Dohnány) . The works present a spectrum of colours and bodies that play with and against each other, from artificial intelligence on the planet Mars (Alice Bucknell), through digital image banks, and to mediaeval manuscripts (Cecilia Fiona).
Kate Bickmore (b. 1993), Royal College of Art, 2019. Bickmore makes immersive, bodily florascapes that are inspired by her experiences as a queer woman, and how her body relates to the environments around her. Each work seduces the viewer into a world simultaneously realistic and fantastic — one that intimately weaves the surfaces, depths, and desires of her body with the floral landscape. Her art aims to bring a new perspective to the canon of women and nature that embraces agency, physicality, queerness, female desire, and the unknown through sensory expansiveness and an immersive, cosmic feeling.
Kim Booker (b. 1983), City & Guilds Art School, 2019. Booker's practice is rooted in the tradition of painting and the history of modern art. Drawing inspiration from titans of the media such as Georg Baselitz and Willem de Kooning, Booker reinterprets the tradition with a current perspective on contemporary times and conflicts. Her process and mark making is an extension of her body and an evolution of her emotions.
Danielle Brathwaite-Shirley (b. 1995), Slade School of Fine Art, 2019. From daily interactions to medical impositions, Brathwaite-Shirley's work highlights the story of black trans lives through the lens of video games. Brathwaite-Shirley uses interactive technology to relate to the experiences of black trans people, putting into perspective the decisions and circumstances the community faces.
Alice Bucknell (b. 1993), Royal College of Art, 2020. Bucknell is a North American artist and writer based in London. Working primarily through game engines, her current work explores interconnections of architecture, ecology, magic, and non-human and machine intelligence. She is the organizer New Mystics, a collaborative platform merging magic, mysticism, and ritual with advanced technology.
Shir Cohen (b. 1990), Royal College of Art, 2020. Cohen uses imagery to respond to the political climate surrounding her. During lockdown, Cohen found herself lacking supply of the materials she typically uses in her artwork and resorted to using textiles and embroidery. In this medium, she often depicts violent historic and mythological scenes, using a unique visual vocabulary to respond to the absurdity of the world around her.
László von Dohnány (b. 1990), Royal College of Art, 2021. von Dohnány's compositions meditate on digital forms, translating them into traditional media and exploring the ways in which technological developments become the animating force of culture. Through the historic medium of oil on canvas, von Dohnány uses the visual lexicon of technology that has become so familiar in recent years. The paintings depict jungles made up of wires, digitally rendered leaves, and emoji-like fruits.
Cecilia Fiona (b. 1997), University of Copenhagen, 2021. Indulging in the dreamscape of unconsciousness, Fiona's scenes of surreality illustrate figures that mix human beings and fantasy with colourful landscapes, rich and textured through her use of rabbit-skin glue. Simultaneously chaotic and serene, the viewer becomes lost within the artist's imagination.
Lydia Pettit (b. 1991), Royal College of Art, 2020. Pettit's paintings confront the viewer with depictions of herself, portraying her body in raw and vivid framings and, in doing so, exposing her vulnerabilities. While primarily working in paint, the Pettit also employs fibre art into her body of work, translating brushstrokes to needle and thread.
Leon Pozniakow (b. 1987), Royal College of Art, 2020. Beginning his artistic career with works on paper, Pozniakow's practice has expanded to more sculptural forms, utilising media that include paint, enamel, chainmail, glass, and gemstones. In a portrayal of intimacy both psychological and sexual, his body of work evokes a theme of erotic romanticism.
Catherine Repko (b. 1990), Royal College of Art, 2021. Repko's compositions are a sentimental portrait of a childhood filled with freedom and creativity. Fond and touching memories are stamped upon the canvas in matte colours, mimicking collage techniques. The palettes of warm earth tones and casual affection between the figures create an aura of safety and intimacy. Growing up as the third of four sisters, Repko's body of work questions the identity, sisterhood, and experience of girlhood and passage to womanhood.
Ai-Da Robot (b. 2019) was created and built by Engineered Arts, the Oxford-based specialists in developing humanoid and semi-humanoid robots. Ai-Da creates her art by capturing images using the camera in her eye, which are then processed by her AI algorithms to become real space coordinates, which she then turns into drawings using her robotic arm. Like other artists, from Rembrandt and his workshops during the Dutch Golden Age to Damien Hirst and his dot paintings, she collaborates with others to produce her paintings and sculptures.
Elsa Rouy (b. 2000), Camberwell College of the Arts, 2021. Erotic, explicit and exaggerated, Rouy's challenging portrayals of the human form sway between the infliction of pain and pleasure. Intimate moments of sexual acts and bodily fluids are reoccurring themes in compositions of contorted and mutilated bodies. The artist's exploration of the female body brings into question possession, exploitation, and anxieties around reproduction.
SELECTED PRESS
INSTALLATION VIEWS
ARTWORKS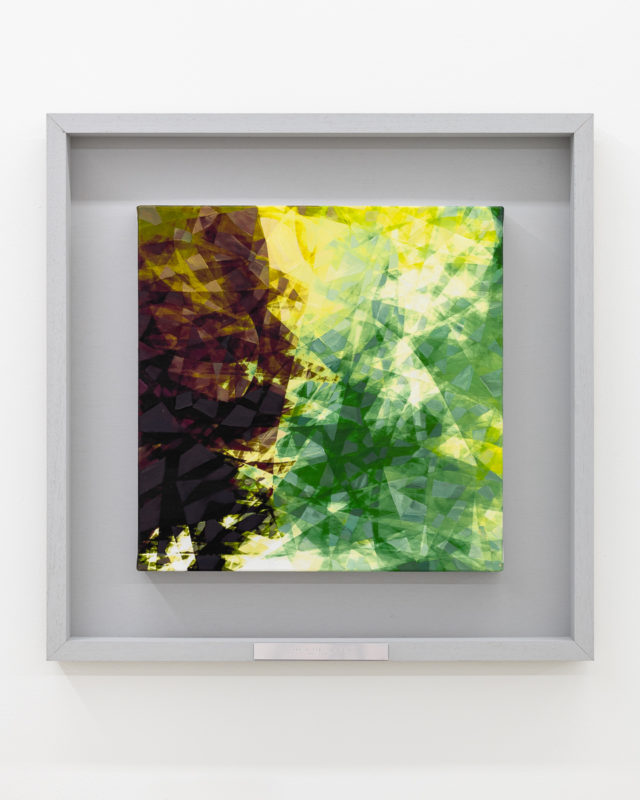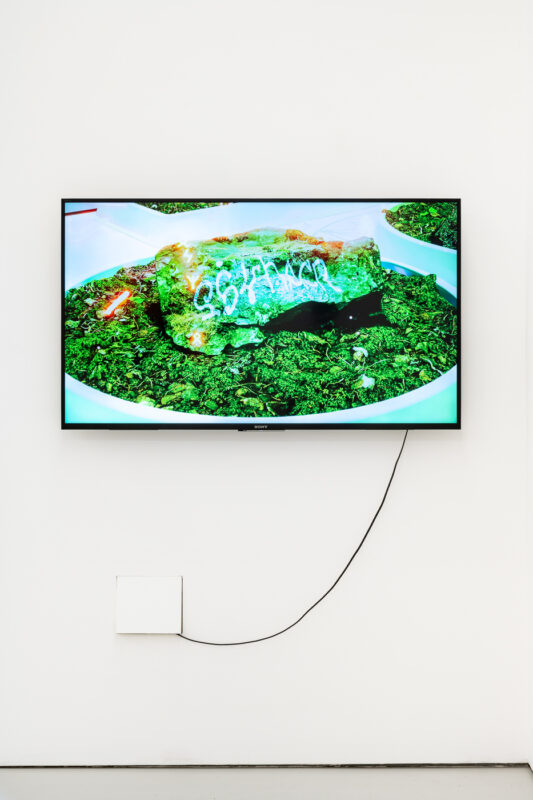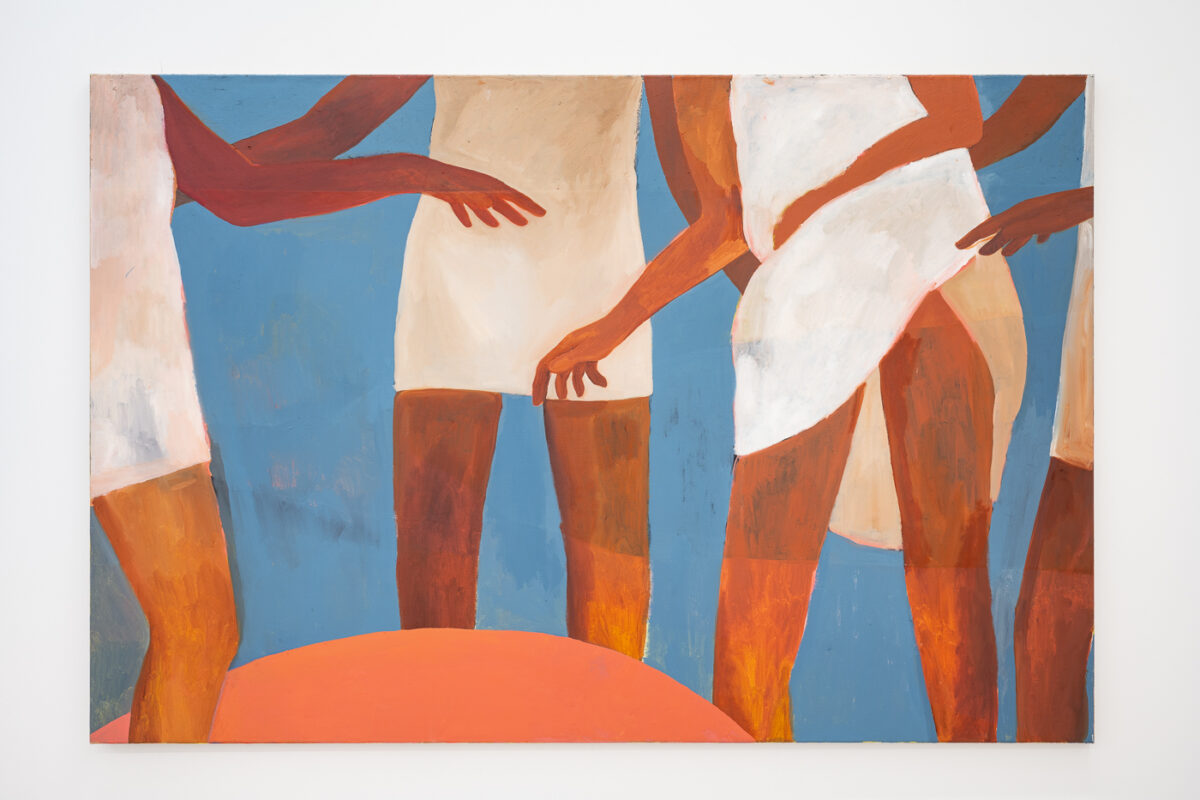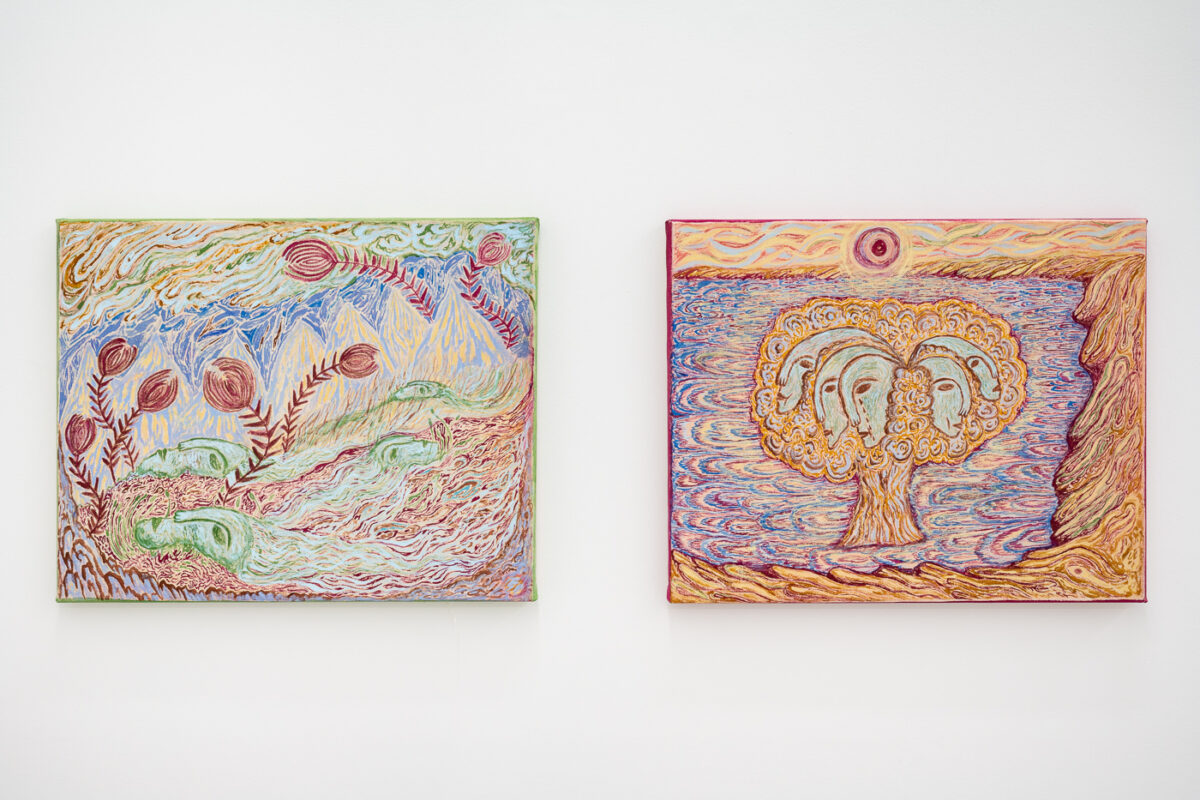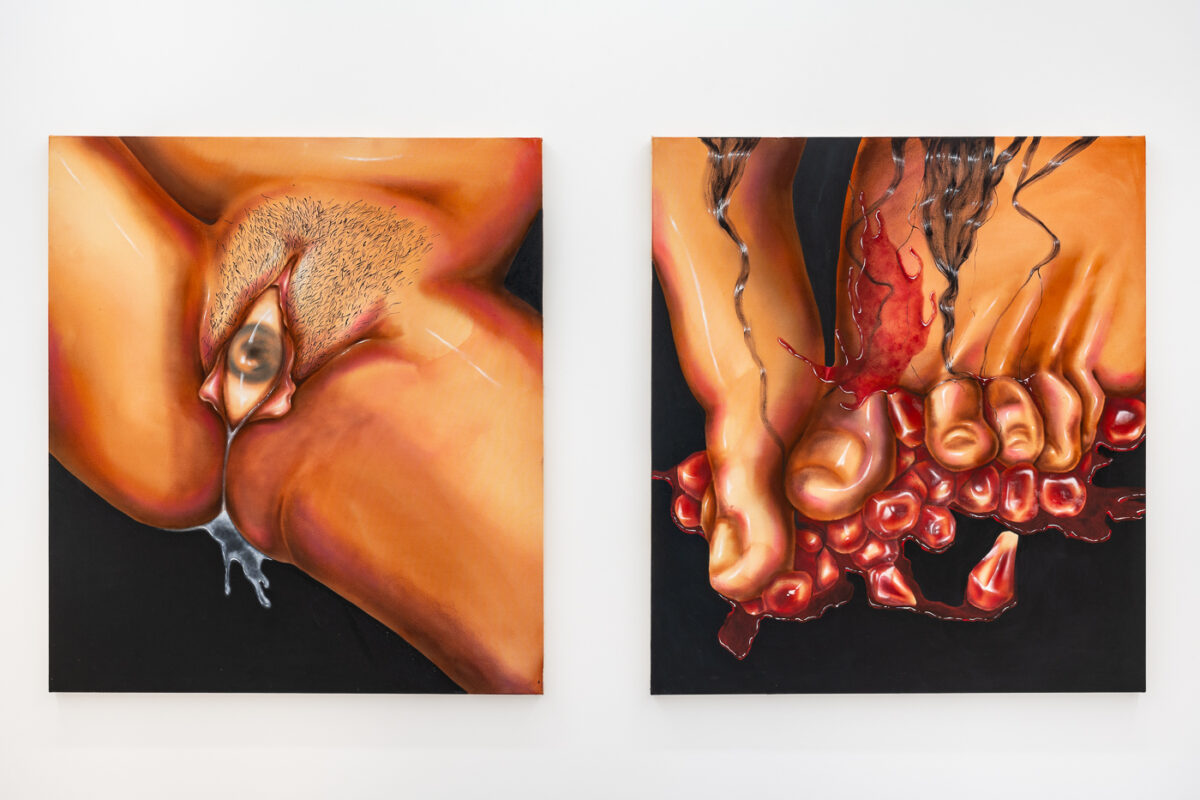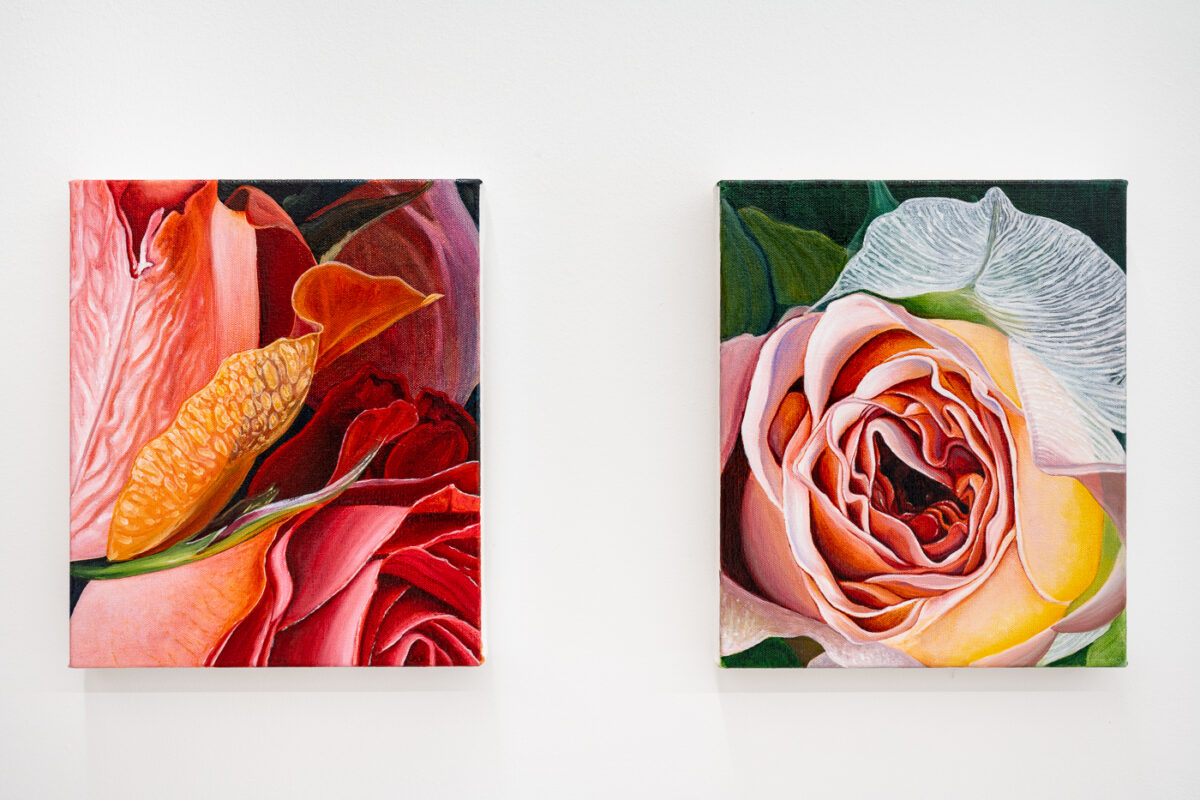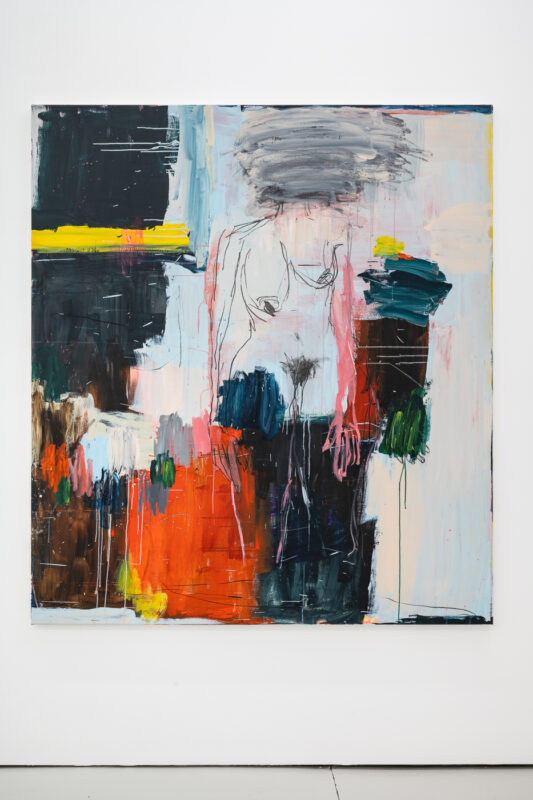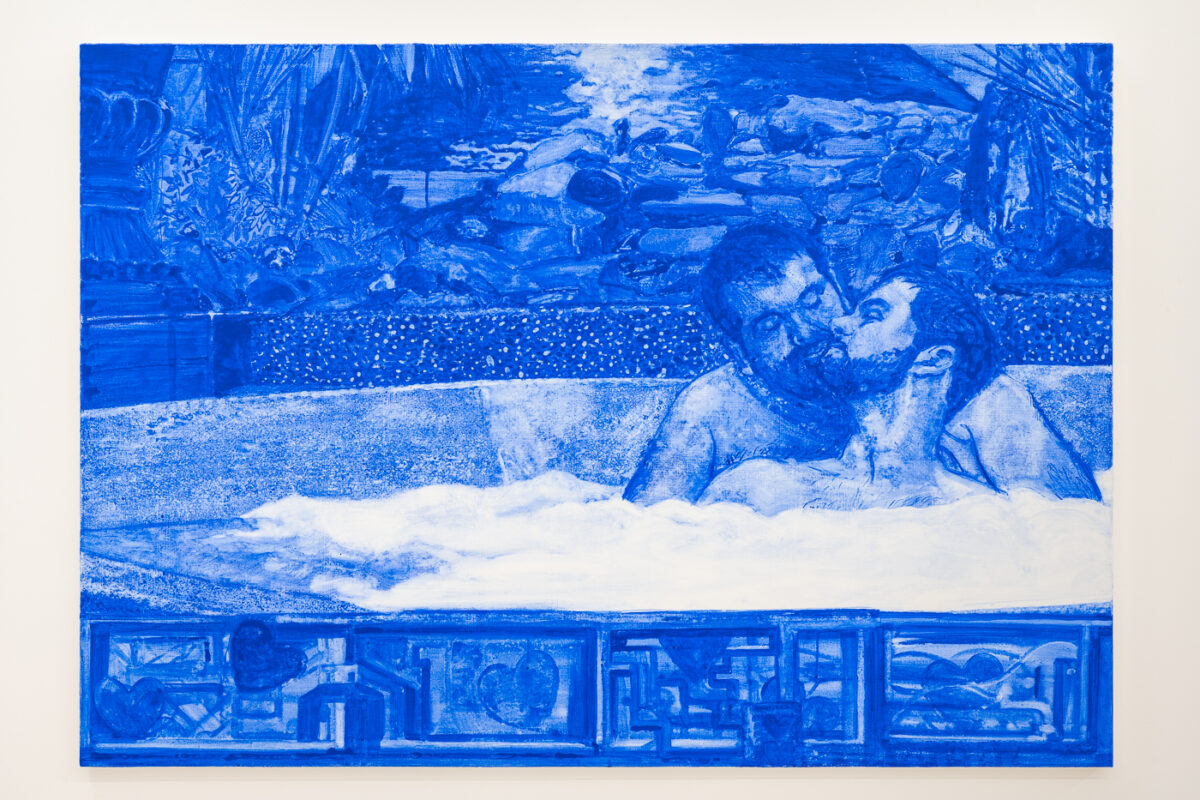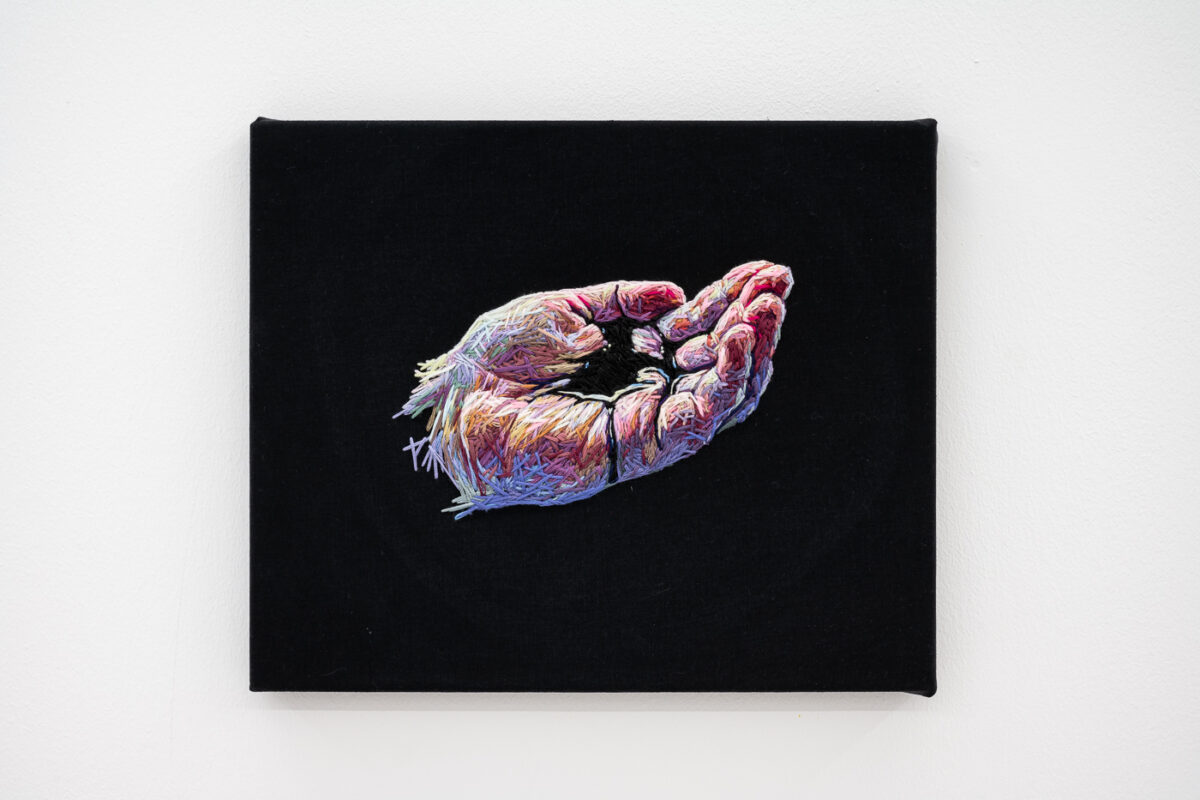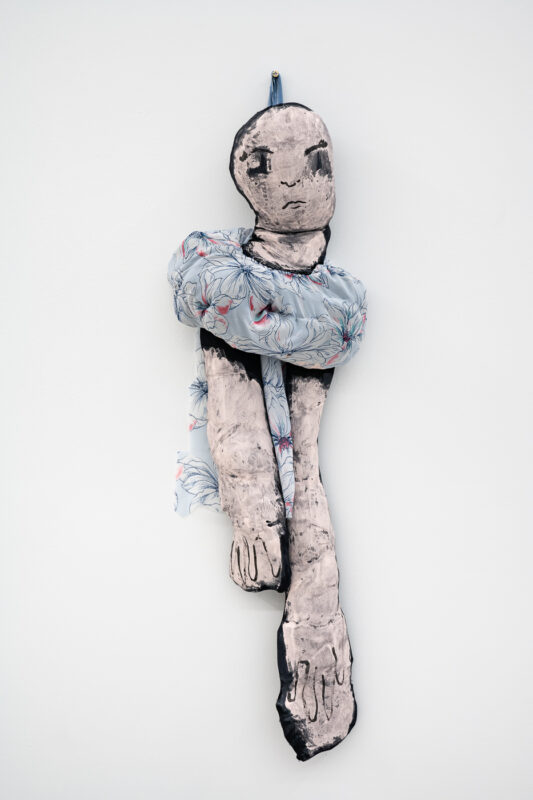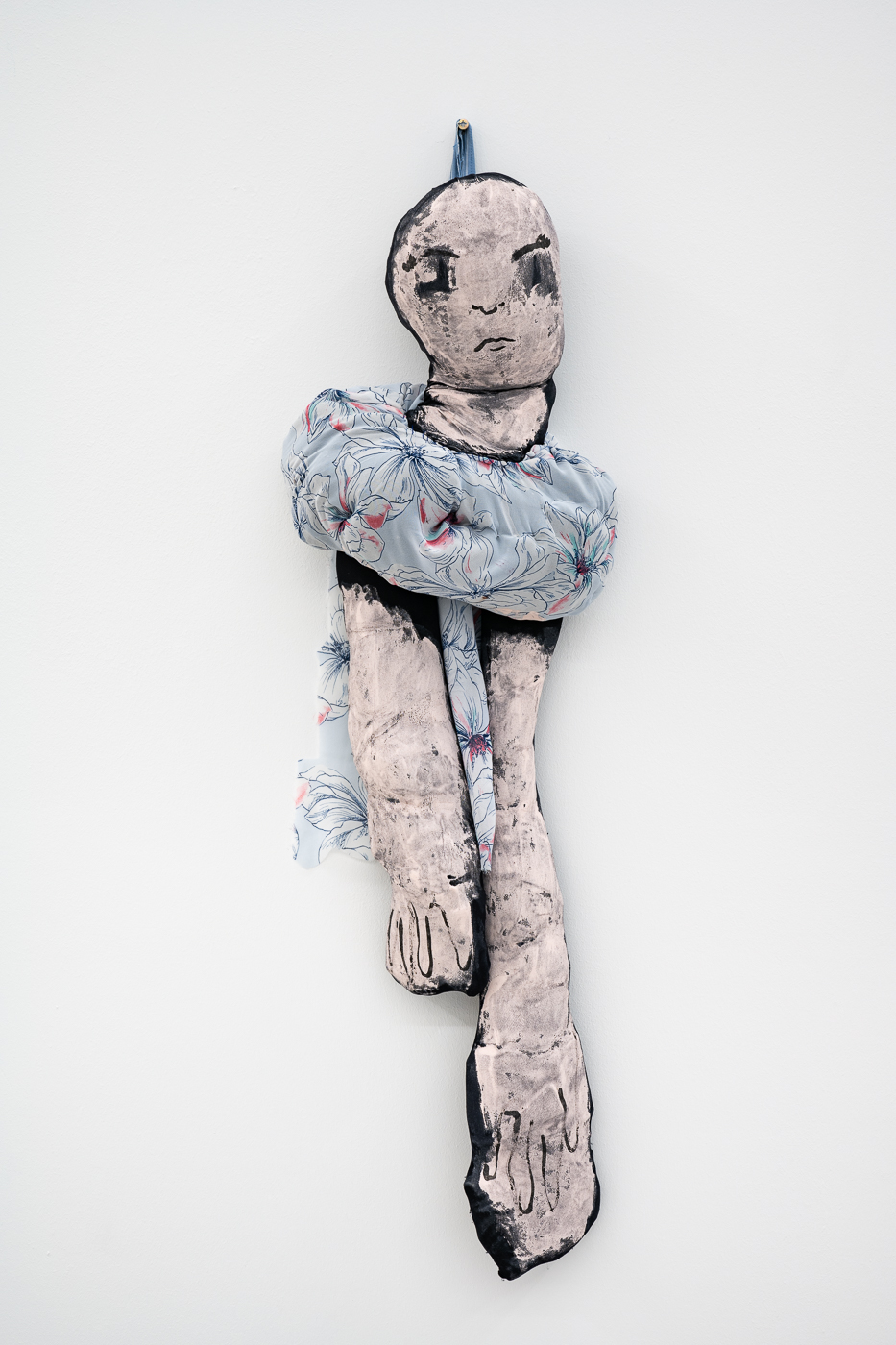 ARTIST INFORMATION
Ai-Da Robot's full profile
Kate Bickmore's full profile
László von Dohnányi's full profile
Kim Booker's website
Danielle Brathwaite-Shirley's website
Alice Bucknell's website
Shir Cohen's website
Cecilia Fiona's website
Lydia Pettit's website
Leon Pozniakow's website
Catherine Repko's website
Elsa Rouy's website