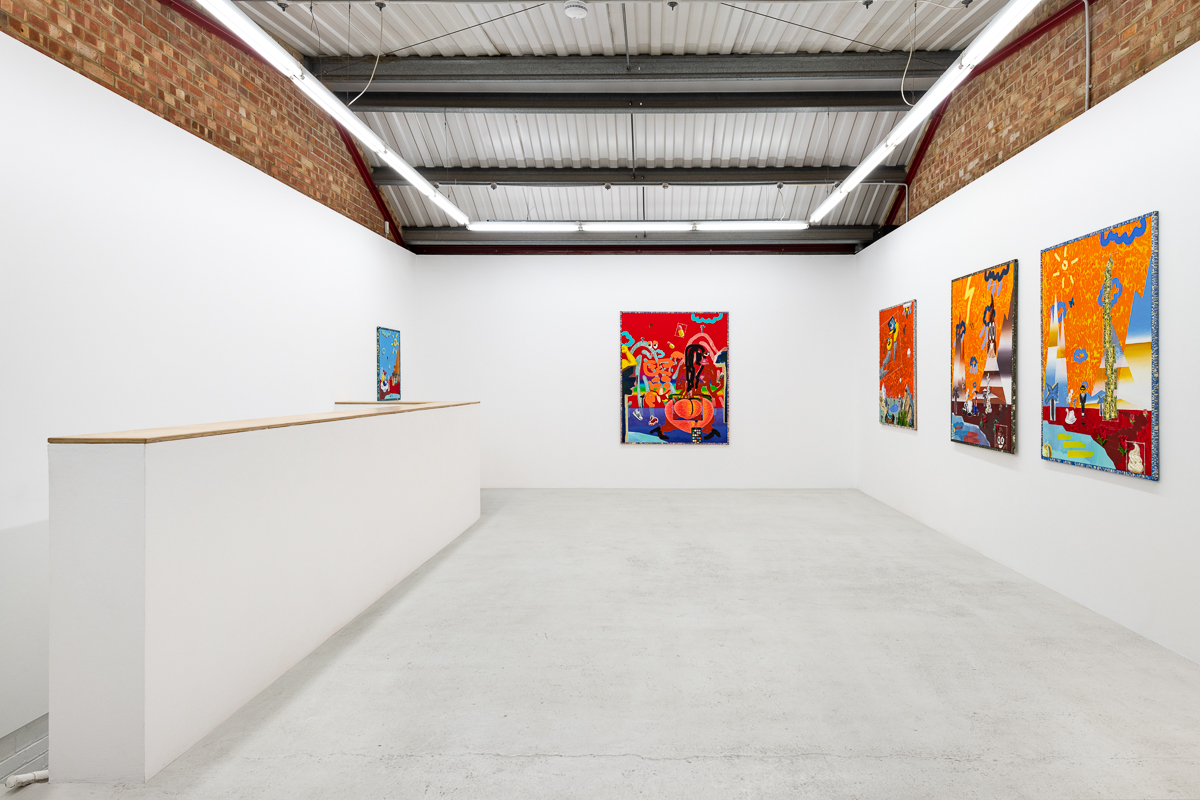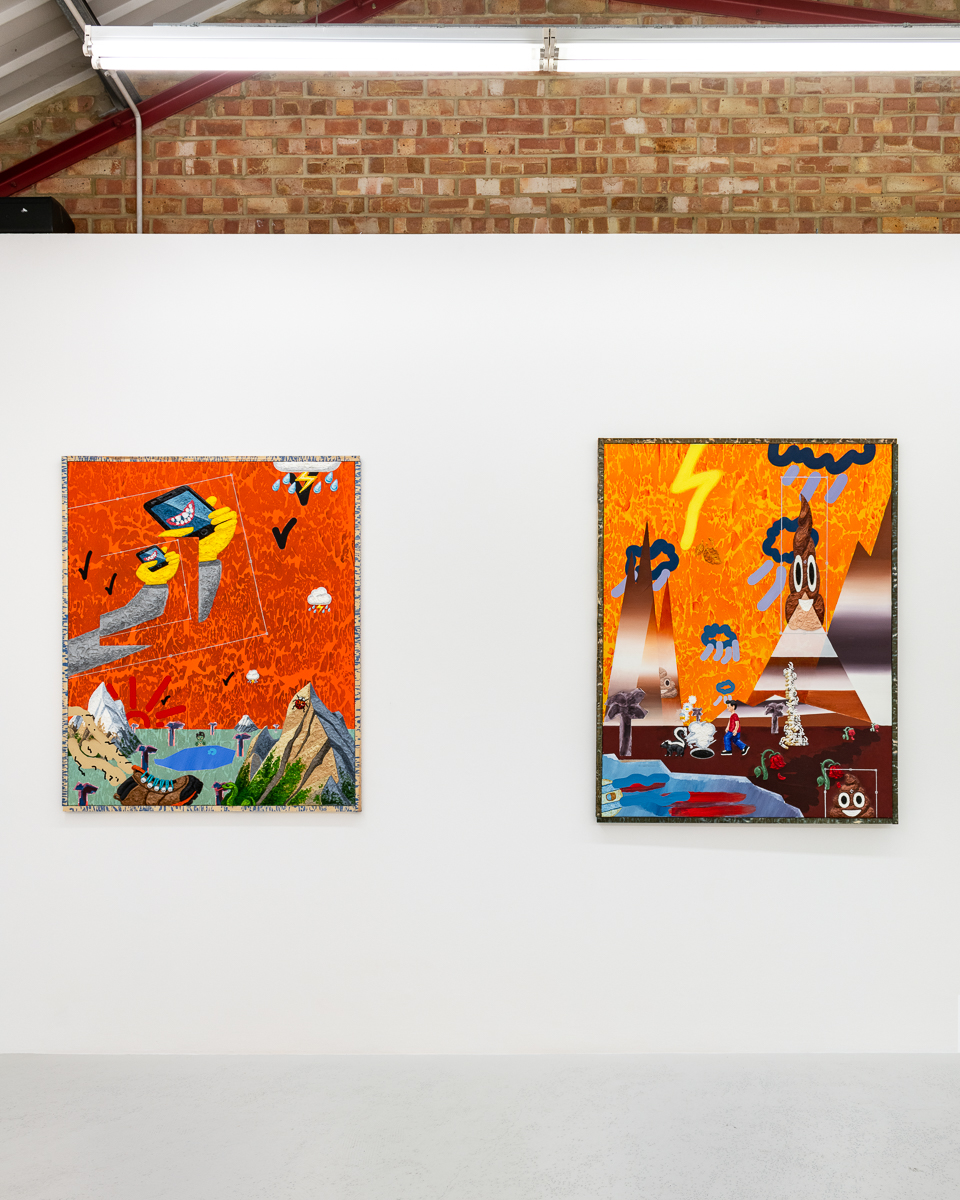 Installation_View_2020_Hell_Gette_Annka_Kultys_web_4
Installation_View_2020_Hell_Gette_Annka_Kultys_web_3
Installation_View_2020_Hell_Gette_Annka_Kultys_web_2
Installation_View_2020_Hell_Gette_Annka_Kultys_web_1
Installation_View_2020_Hell_Gette_Annka_Kultys_web_7
Installation_View_2020_Hell_Gette_Annka_Kultys_web_8
Installation_View_2020_Hell_Gette_Annka_Kultys_web_10
Installation_View_2020_Hell_Gette_Annka_Kultys_web_6

HELL GETTE
18 JUNE — 18 JULY 2020
OPENING RECEPTION
THURSDAY, 18 JUNE, 12—6 PM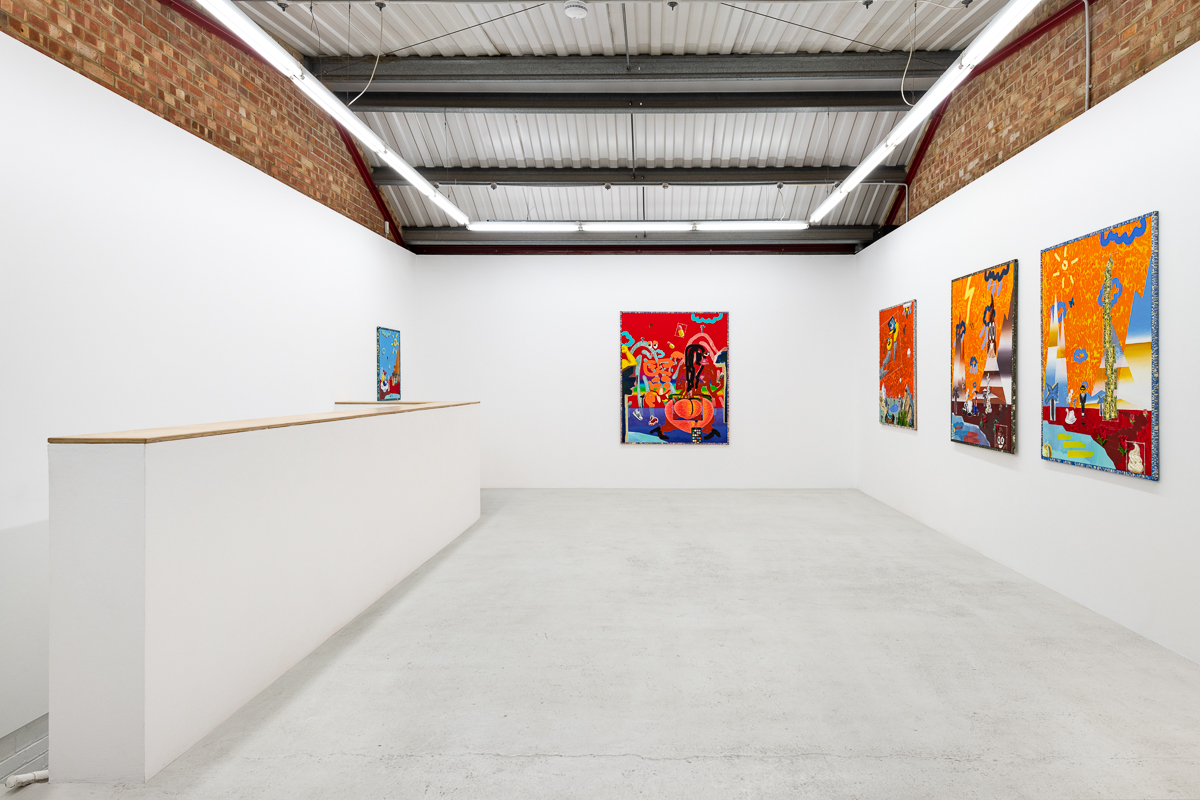 PRESS RELEASE
Annka Kultys Gallery is pleased to present Hell Gette: ##, curated by Jürgen Dehm, marking the first solo exhibition of the German, Kazakhstan-born artist Hell Gette in London. The show will include six new oil paintings the subjects of which deal playfully with strategies of self-representation on social media and their specific modes of communication.
Gette belongs to a generation of young painters who create visual worlds that are influenced by digital communication and consumer media, yet consciously engage with the history of painting at the same time. Her oil paintings are structured like computer games; fragments that seem to 'pop up' in the background of one work may constitute the whole picture in a following painting. This way of quoting from one's own works could create the impression that Gette's pictures tell a story. The artist, however, is not primarily concerned with narration, but rather with the development of a future landscape: the "#landscape 3.0." Gette deliberately places her paintings in the art-historical tradition of landscape painting, an important traditional art genre especially up until the beginning of the 20th century. With "3.0" she playfully refers to the suffix "2.0" which was once a symbol for something that was seen as "the future"; Gette is therefore not concerned with the future, but rather with the future of the future. However, the fact that her landscapes often seem to be based on templates created with simple graphic software, and that their stylistic precursors can be found in Bad Painting, highlights the artist's playful, ironic approach to such promising future concepts, such as the Web 2.0 once seemed.
I paint '#landscape 3.0': For that to happen, I alienate my landscape painting digitally, then I paint it (analogue), re-photograph it and add emojis with various apps, just to paint it all in oil again. A ping-pong between digital and analogue. I use photoshop tools like cuts, gradient tools, magic wand, etc. in a deliberately rough manner to deposit the landscape in a sort of intermediate world and place emoji icons in it to tell stories within this intermediate world. Within the scenes I associate freely, at times even incorporating images from Netflix series in them.[1]
In ##, Gette focuses on today's most popular, almost exponential hashtags, which many users of social media – including the artist herself – are already tired of. The hashtag #fitnessmodel, for example, suggests that fitness activities had been essential for creating the image of the body it denotes on Instagram. The hyper-sexualised imagery depicting the fitness models in Gette's work reveals the motivation behind these images as little more than a narcissistic strategy, in which the promotion of dietary supplements is actually the underlying economic focus. In a humorous and playful manner, the artist also interprets the hashtags #tbt (Throwback Thursday) and #tfw (that feeling when), utilising them in the work when its protagonist is reminded of the events of the last party night during a hangover walk.
A positive approach to the zeitgeist, now predominantly determined by digital communication, is essential to Gette for her subject matter. By contrast, with regard to her choice of medium, however, Gette uses the mode of artistic expression with the greatest history, painting, with which she attempts to capture the digital, the non-tangible aspects of our age.
Hell Gette was born in 1986 in Kazakhstan and lives and works in Munich. From 2012 to 2017 she studied painting at the Academy of Fine Arts Munich with Markus Oehlen. Gette's work has been the subject of solo exhibitions at Annka Kultys Gallery, London, UK (2020); the Nagel Draxler Kabinett, Berlin, Germany (2020) and; Hubert Burda Media, Munich, Germany (2019).
---
[1] Hell Gette quoted in in: Mon Muellerschoen: "Landscape3.0" – The influence of social media on the work of artist Hell Gette, in: Hell Gette. #Landschaft 3.0 / #Landscape 3.0". Catalogue, Munich 2018, n.p.
SELECTED PRESS
Hell Gette: ##
INSTALLATION VIEWS
ARTWORKS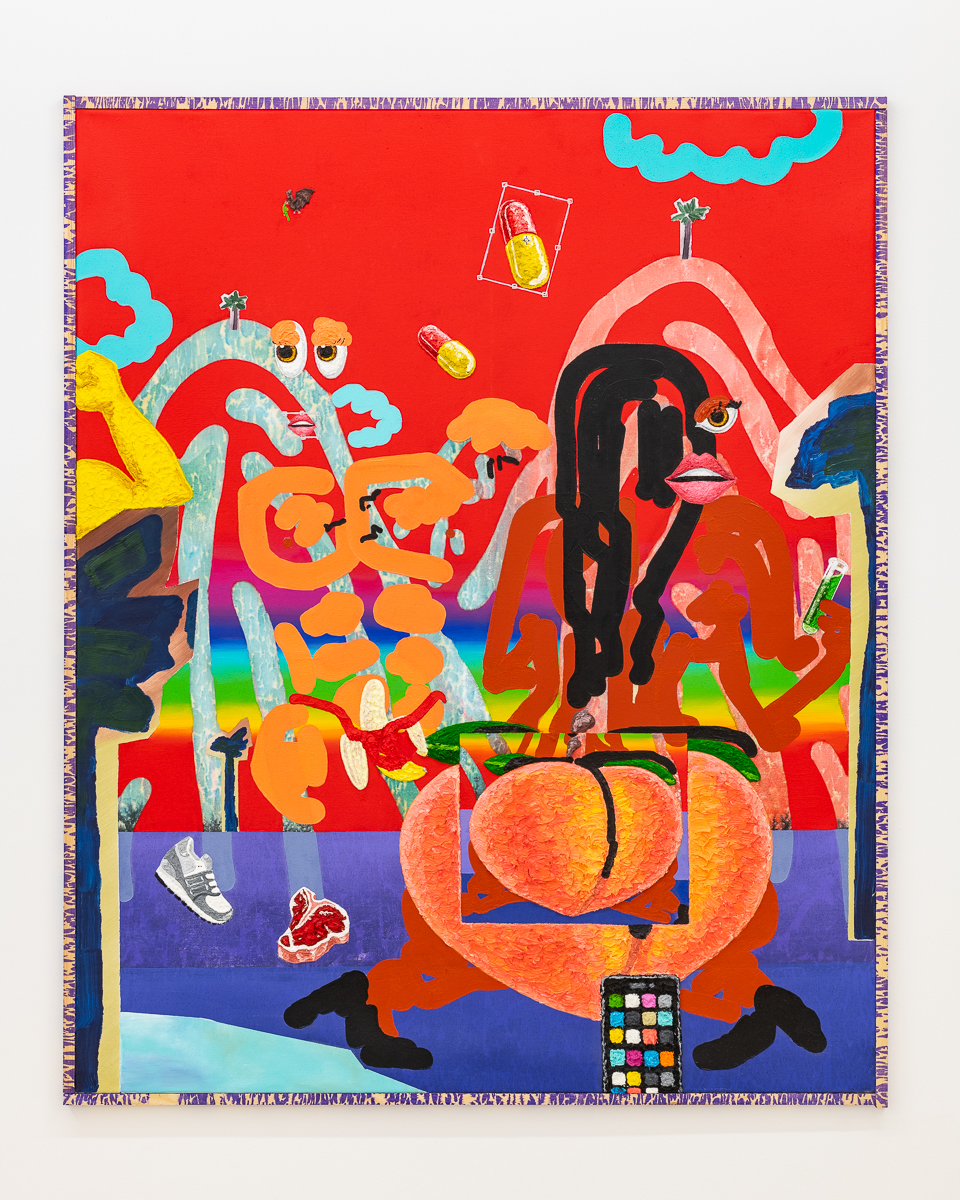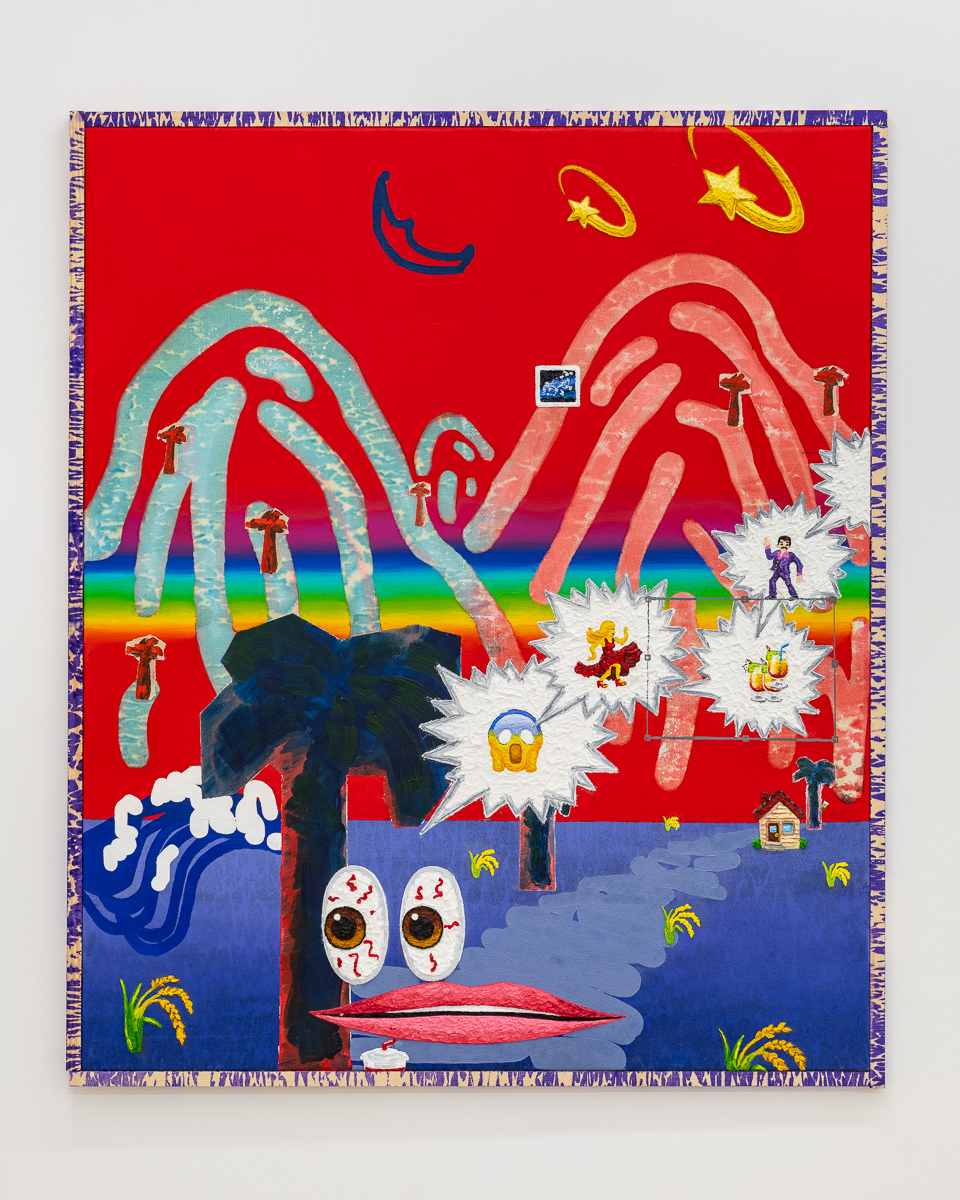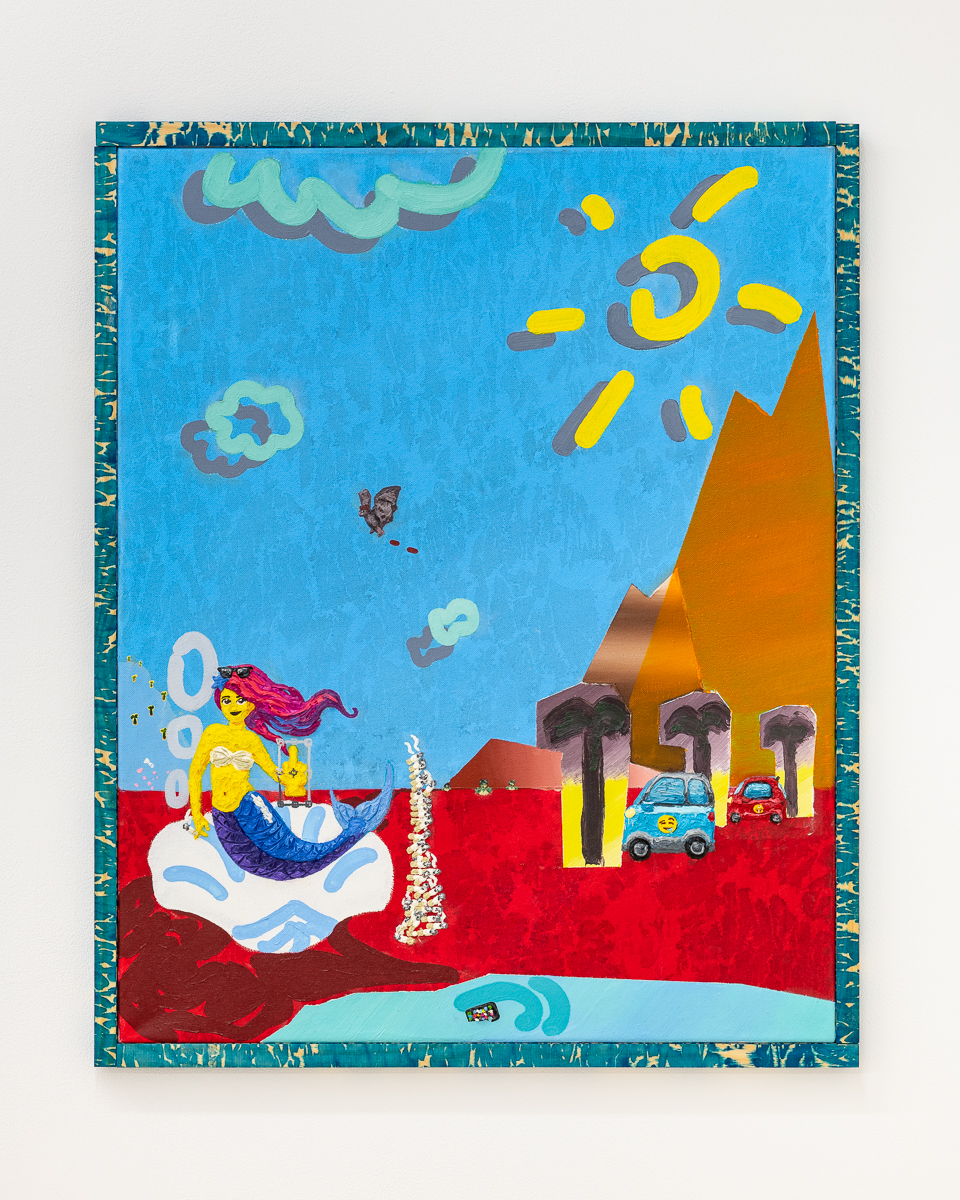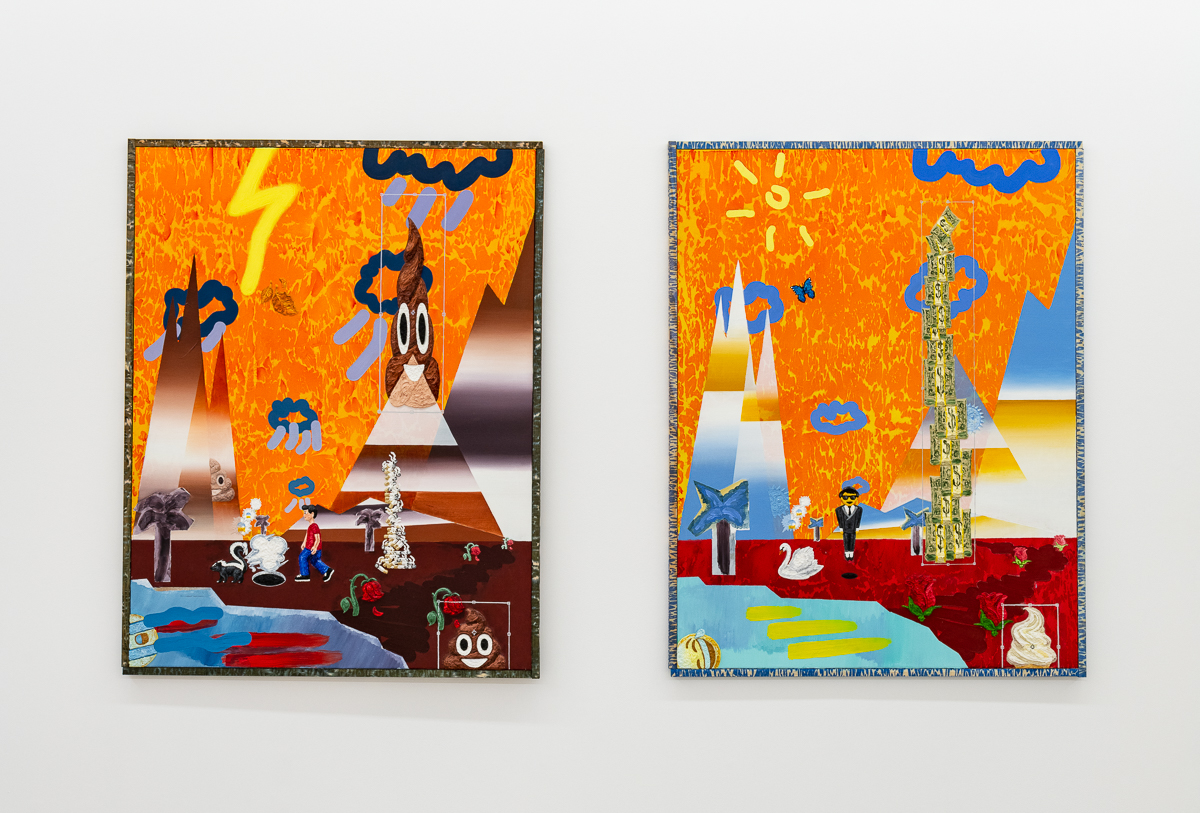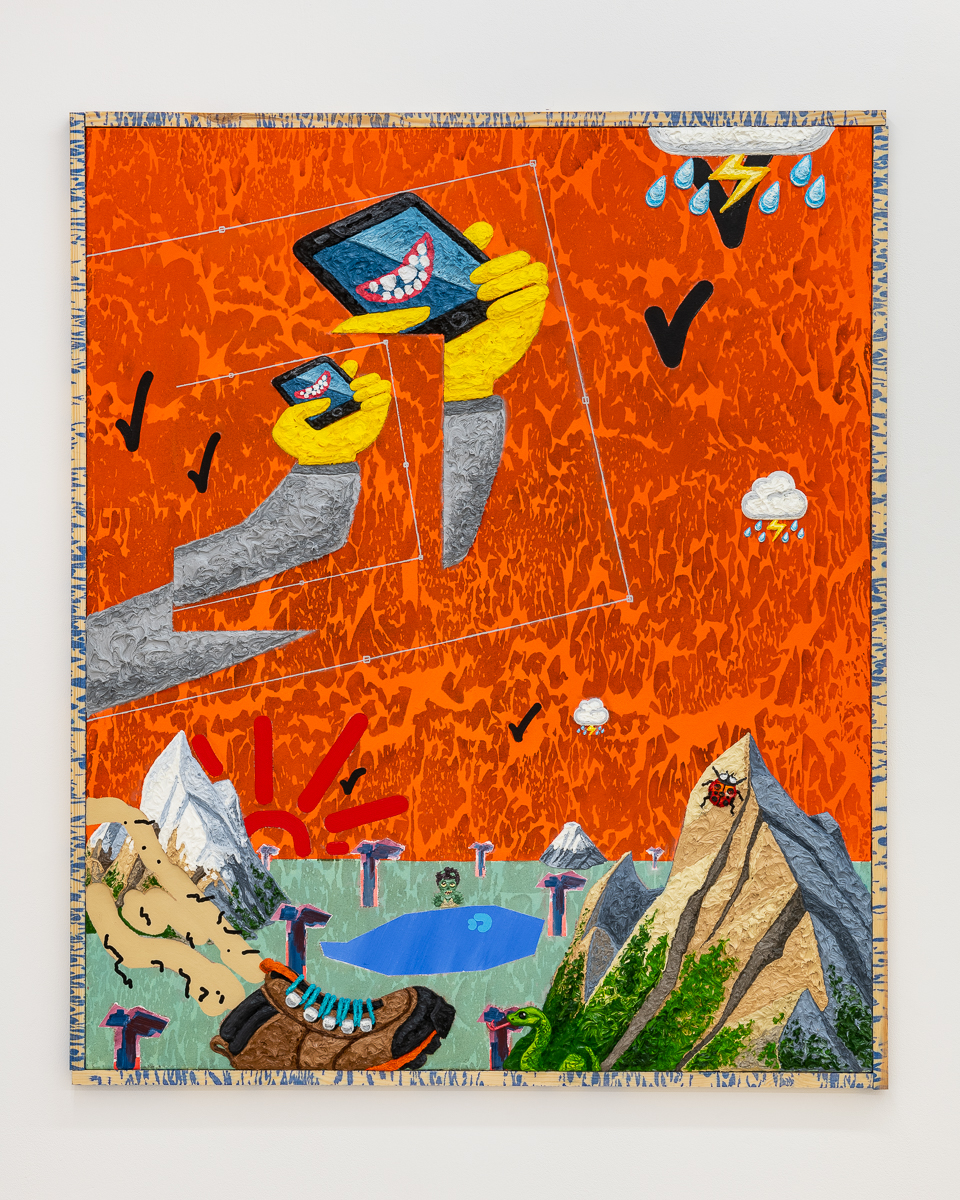 ARTIST INFORMATION
Hell Gette was born in 1986 in Kazakhstan and lives and works in Munich.