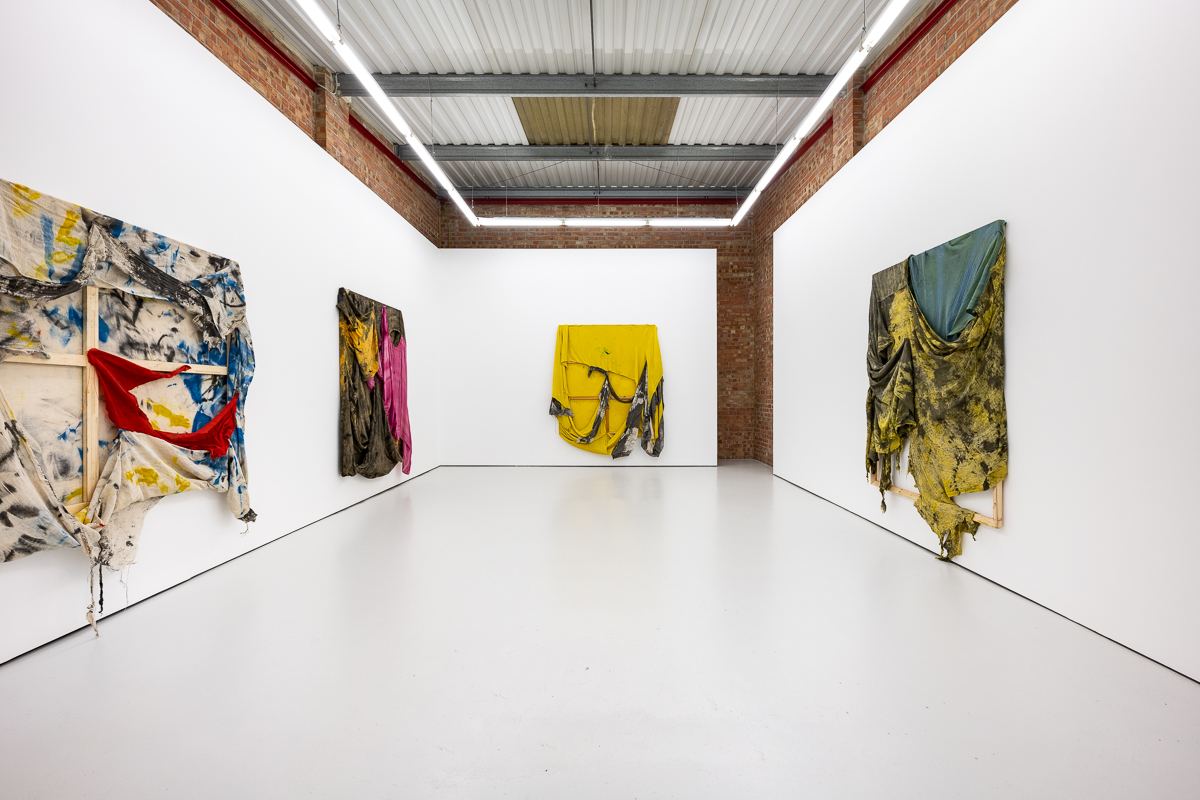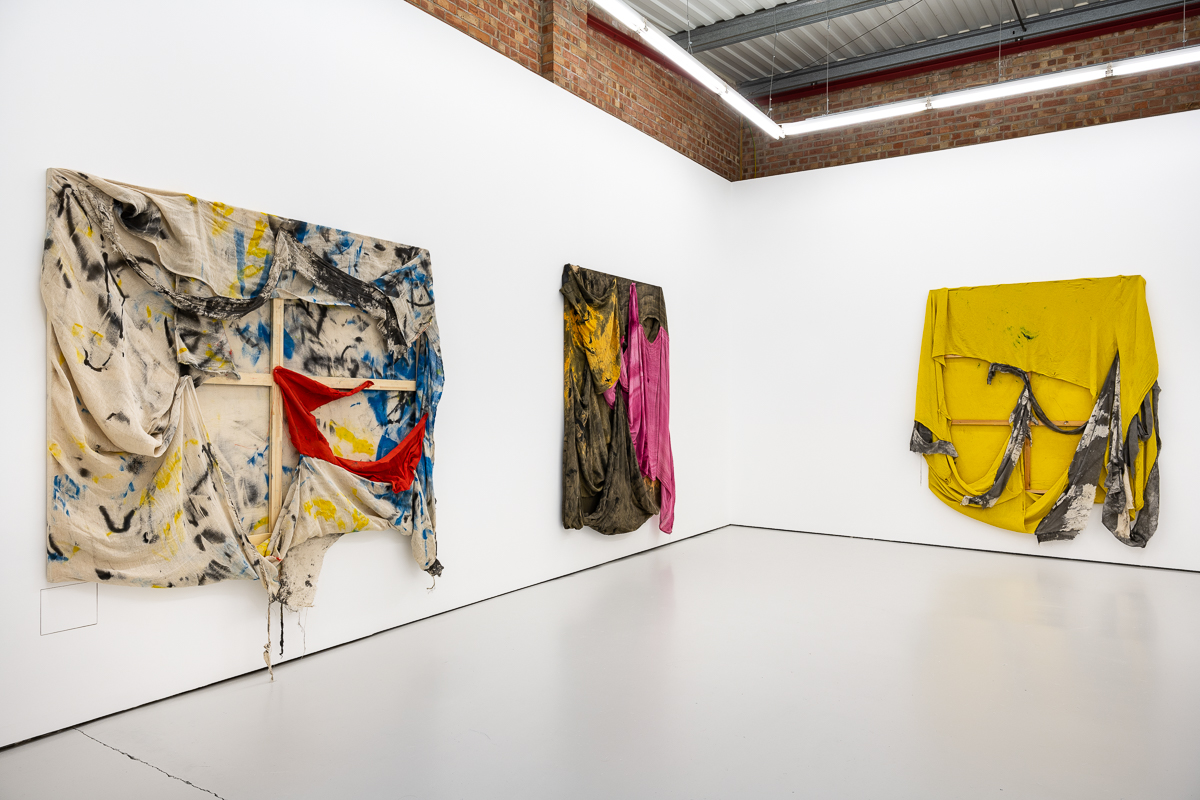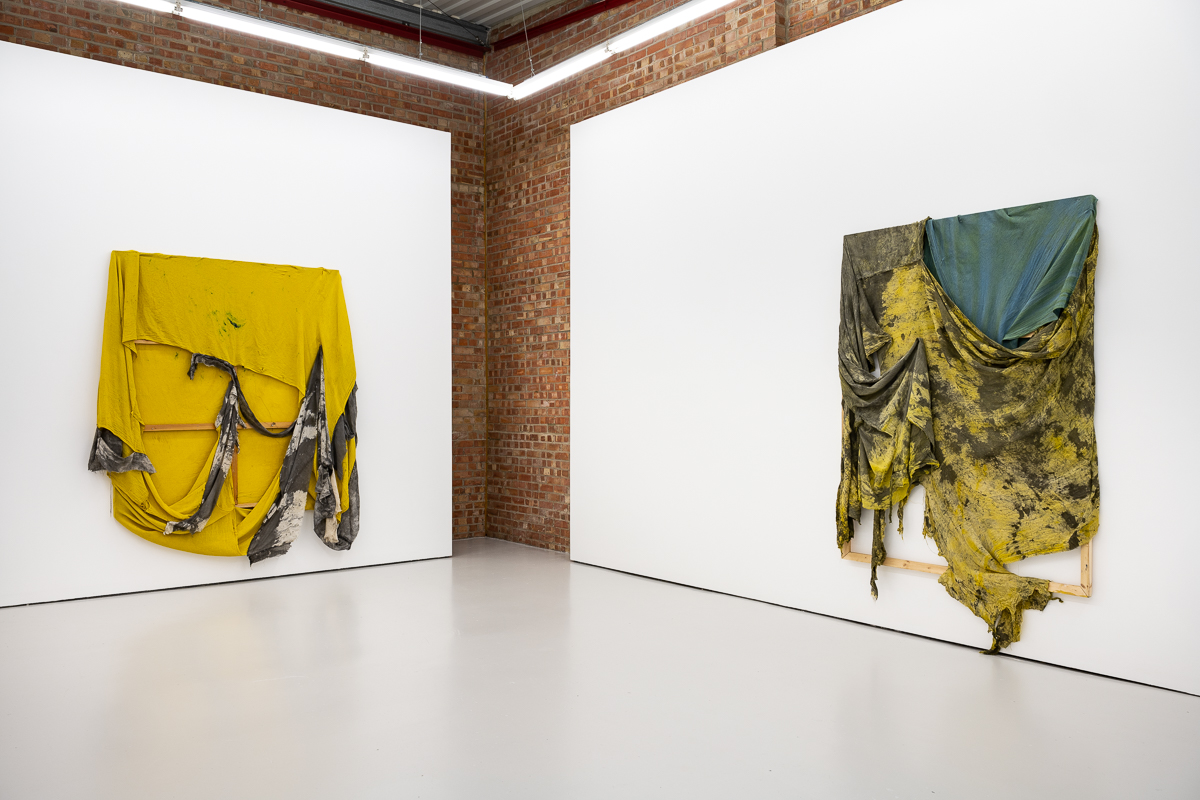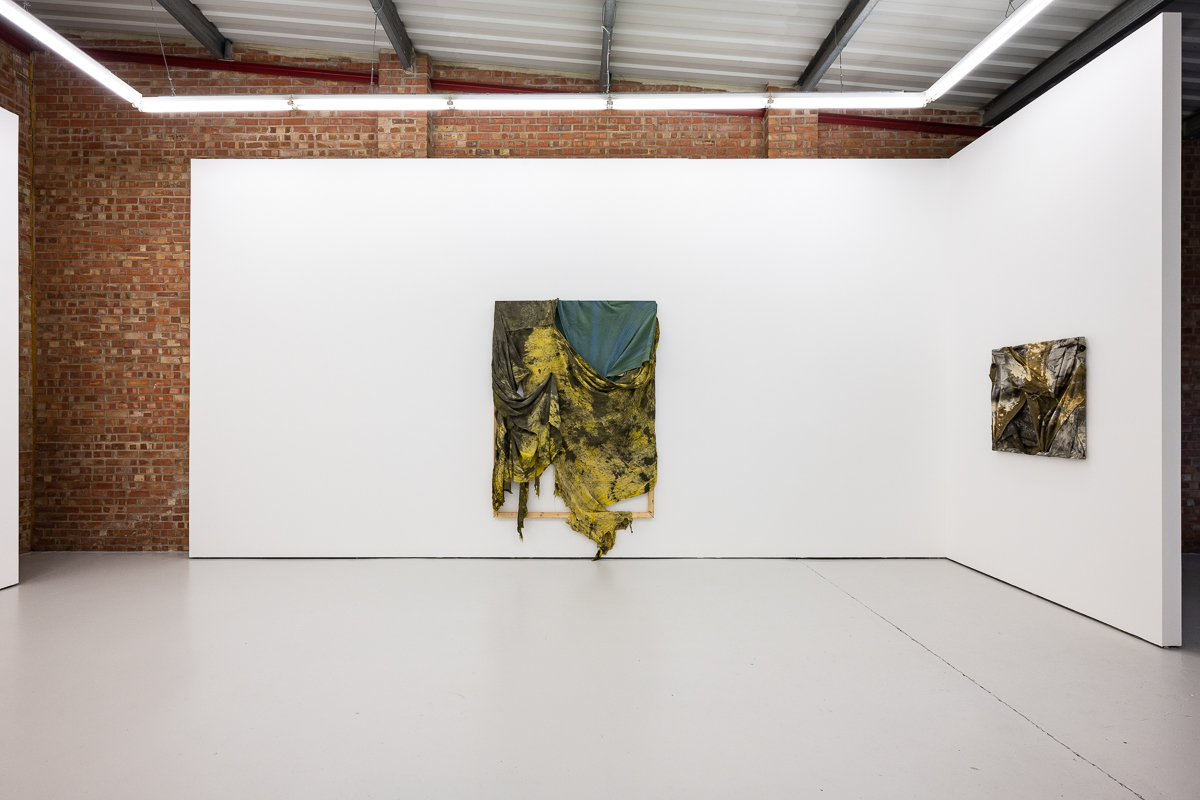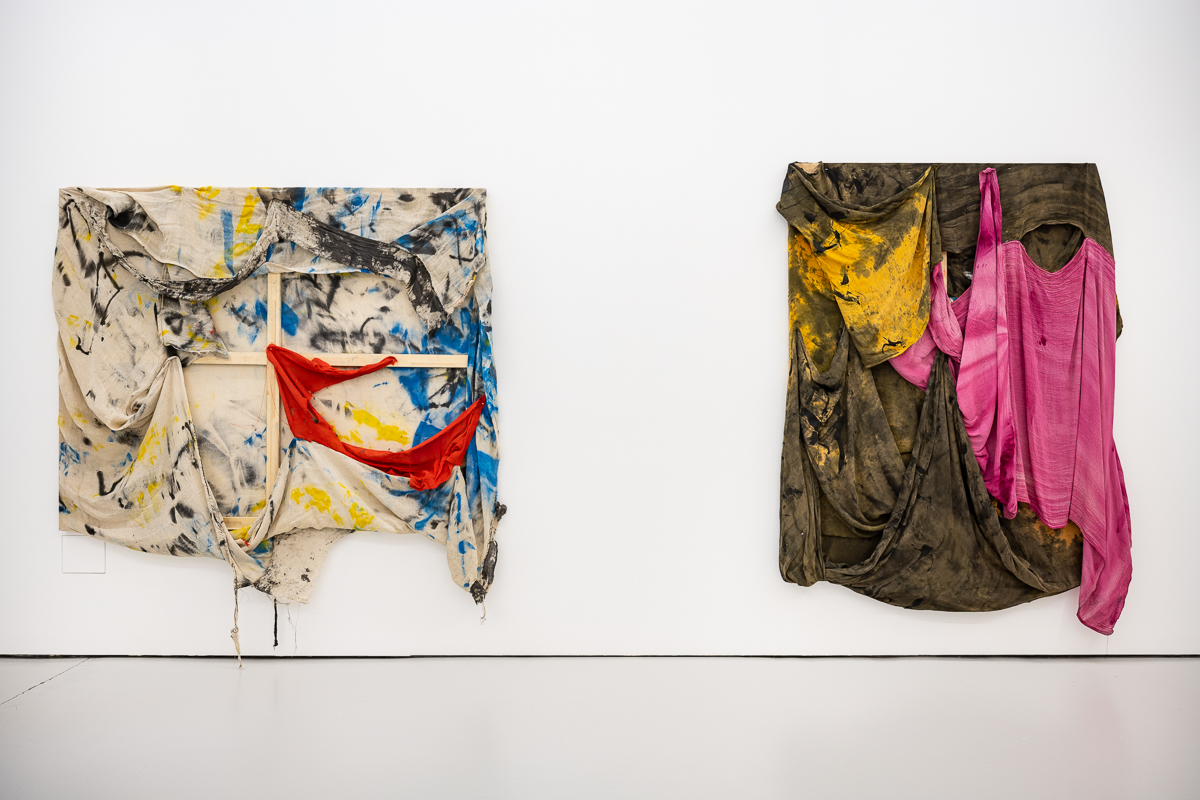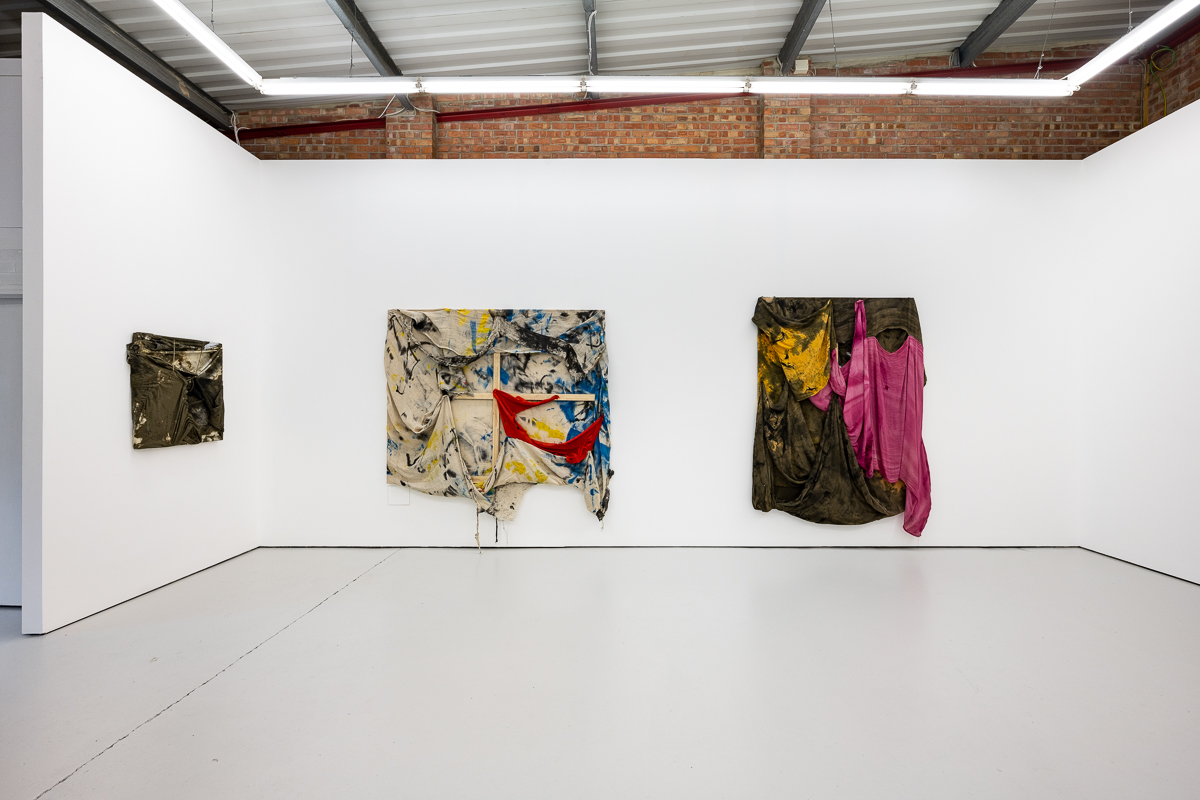 Installation_View_2021_Jukka_VirkkunenAnnka_Kultys_web_1
Installation_View_2021_Jukka_VirkkunenAnnka_Kultys_web_2
Installation_View_2021_Jukka_VirkkunenAnnka_Kultys_web_3
Installation_View_2021_Jukka_VirkkunenAnnka_Kultys_web_4
Installation_View_2021_Jukka_VirkkunenAnnka_Kultys_web_7
Installation_View_2021_Jukka_VirkkunenAnnka_Kultys_web_6

JUKKA VIRKKUNEN
10 DECEMBER 2021 — 8 JANUARY 2022
OPENING RECEPTION
THURSDAY, 9 DECEMBER, 6—8PM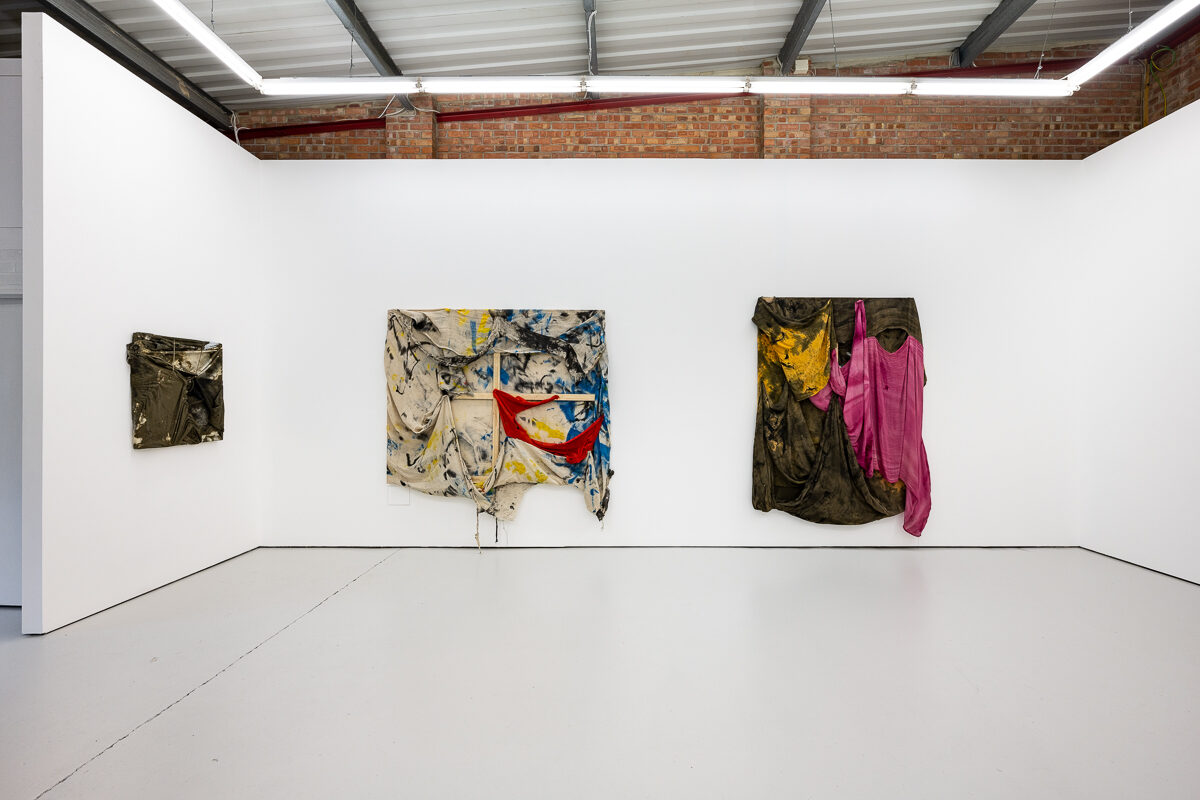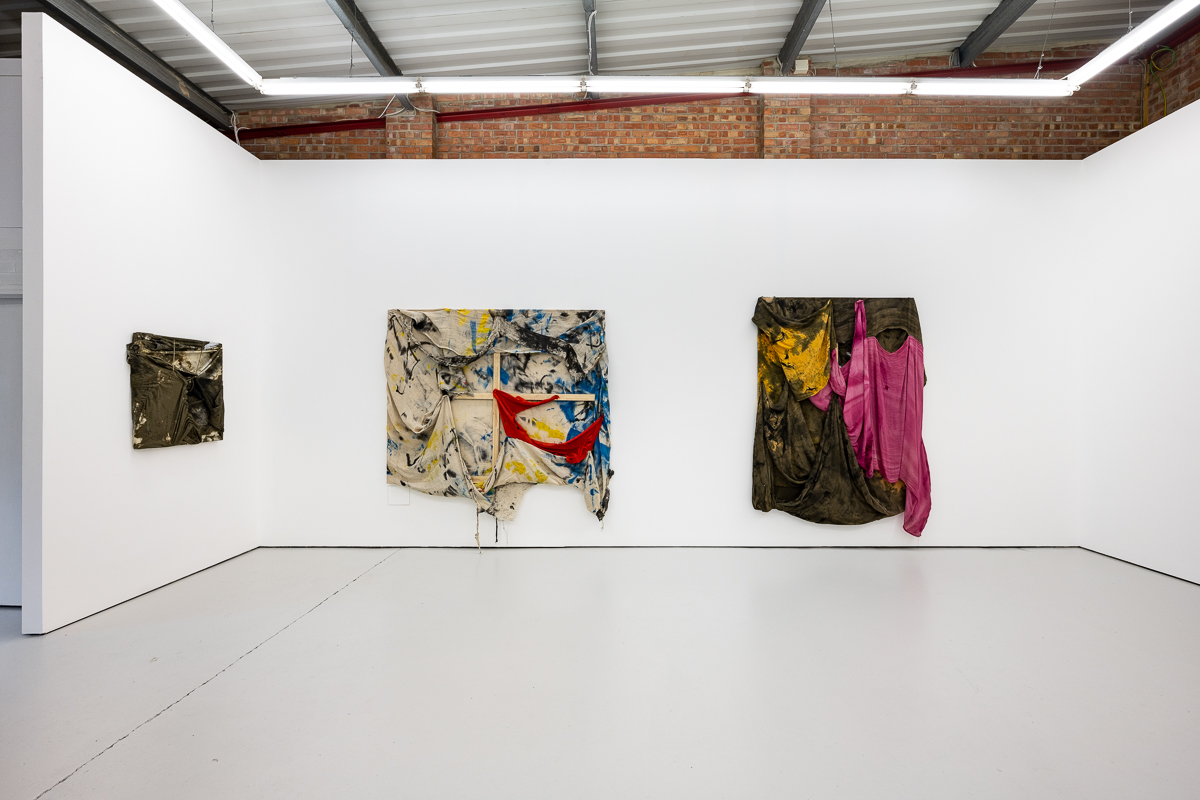 PRESS RELEASE
Annka Kultys is pleased to present the work of Finnish artist Jukka Virkkunen in UK solo debut, From the Seven Eggs of Pochard, taking place at the newly refurbished and redesigned gallery. The exhibition features six of new transformative paintings, composed of the remnants of his 2021 11-meter installation Juggernaut. The richly coloured textiles bear the markings of the artist's studio, transportation, and methods.
Virkkunen's practice touches on the same themes of transformation and rebirth found in the Finnish national epic, the Kalevala. The 19th-century poem, compiled from Finnish oral folklore, describes the origins of the earth and begins with 'Birth of Wainamoinen'. The creation myth tells the story of the earth's birth, as it transforms from shards of seven eggs that had fallen from the body of a woman floating in the sea. Connecting to the transformative concept, Virkkunen deconstructs the remaining work from his previous exhibitions, and reuses the materials by stripping down his large-scale stretchers, only to re-drape the vibrant fabric. They carry within them Virkkunen's physicality, central also in the way in which the Kalevala is recited — In pairs, while clasping one another's hands.
Below is the beginning excerpt from Rune I of The Kalevala. English text translated by John Martin Crawford, followed by the original Finnish text.
BIRTH OF WAINAMOINEN
And the eggs fall into ocean,
Dash in pieces on the bottom
Of the deep and boundless waters.
In the sand they do not perish,
Not the pieces in the ocean;
But transformed, in wondrous beauty
All the fragments come together
Forming pieces two in number,
One the upper, one the lower,
Equal to the one, the other.
From one half the egg, the lower,
Grows the nether vault of Terra:
From the upper half remaining,
Grows the upper vault of Heaven;
From the white part come the moonbeams,
From the yellow part the sunshine,
From the motley part the starlight,
From the dark part grows the cloudage;
Siepalehet veen sekahan,
Muuttuivat murut hyviksi,
Kappalehet kaunoisiksi:
Munasen alainen puoli
Alaiseksi maa-emäksi,
Munasen yläinen puoli
Yläiseksi taivahaksi,
Yläpuoli ruskeaista
Päivöseksi paistamahan,
Yläpuoli valkeaista
Se kuuksi kumottamahan;
Mi munassa kirjavaista,
Ne tähiksi taivahalle,
Mi munassa mustukaista,
Nepä ilman pilvilöiksi.
SELECTED PRESS
Jukka Virkkunen: From the Seven Eggs of Pochard
INSTALLATION VIEWS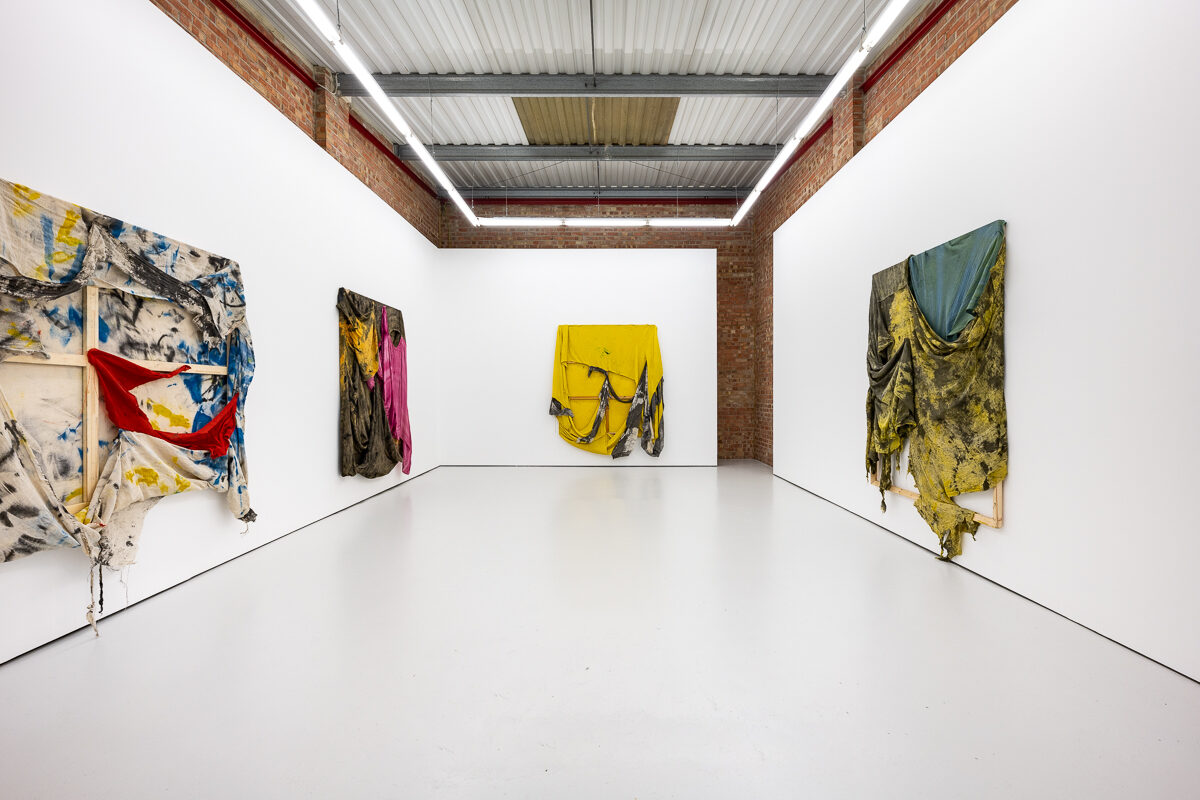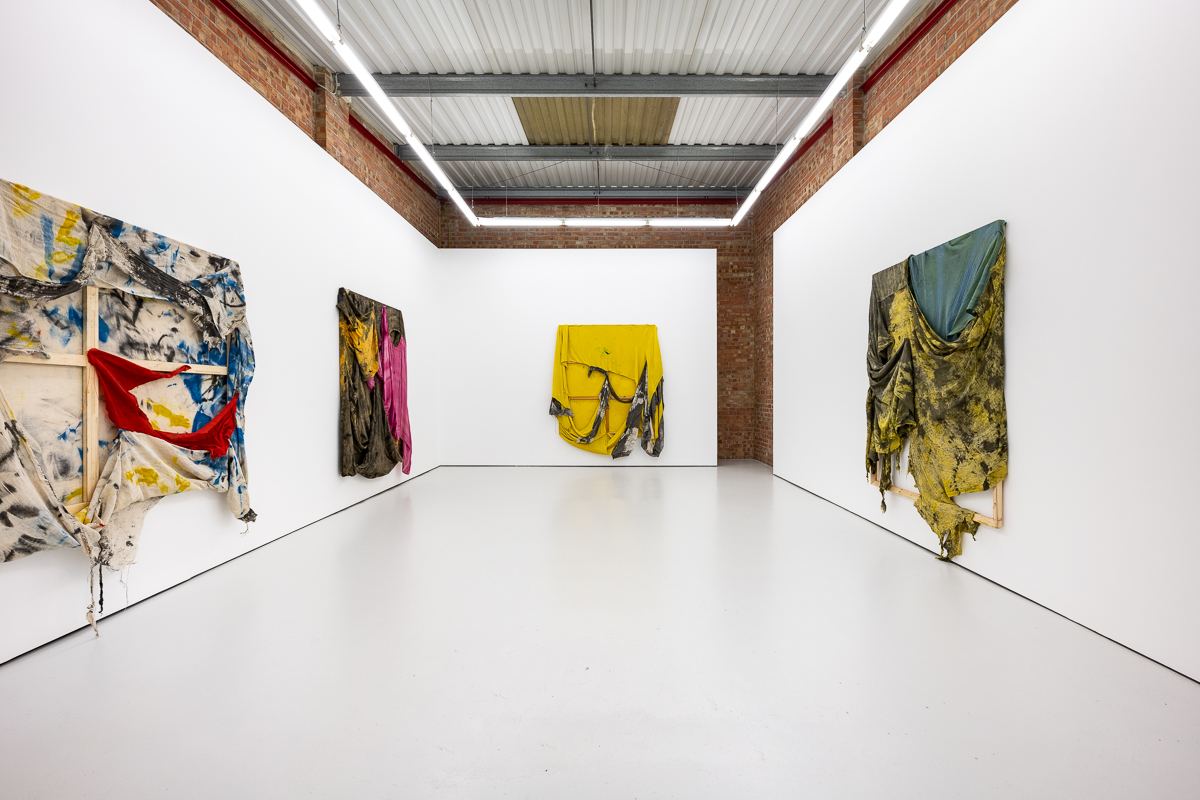 ARTWORKS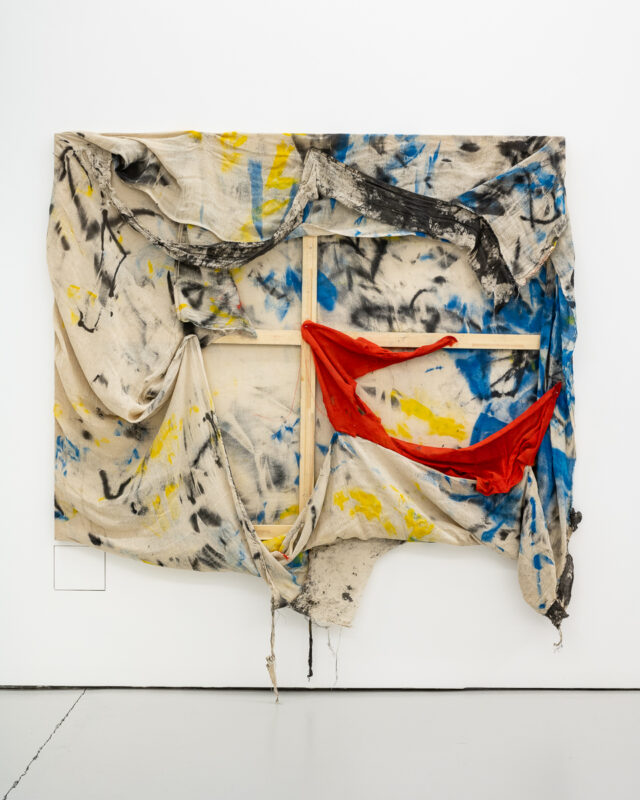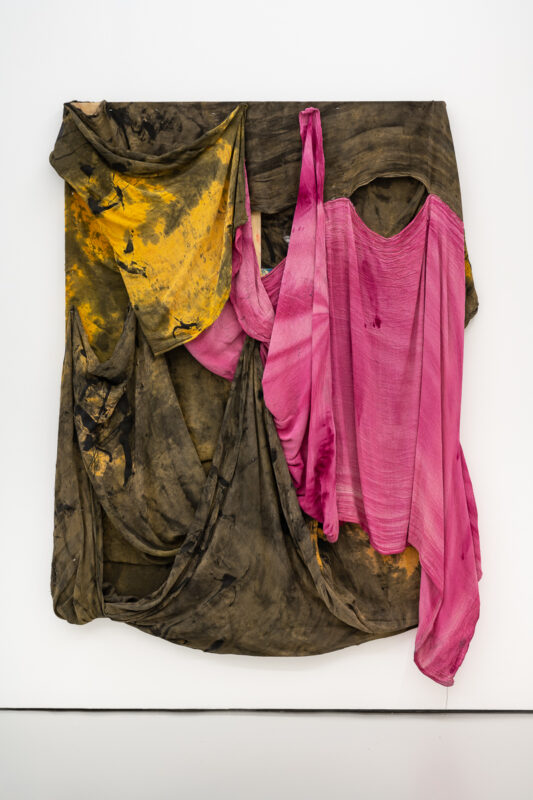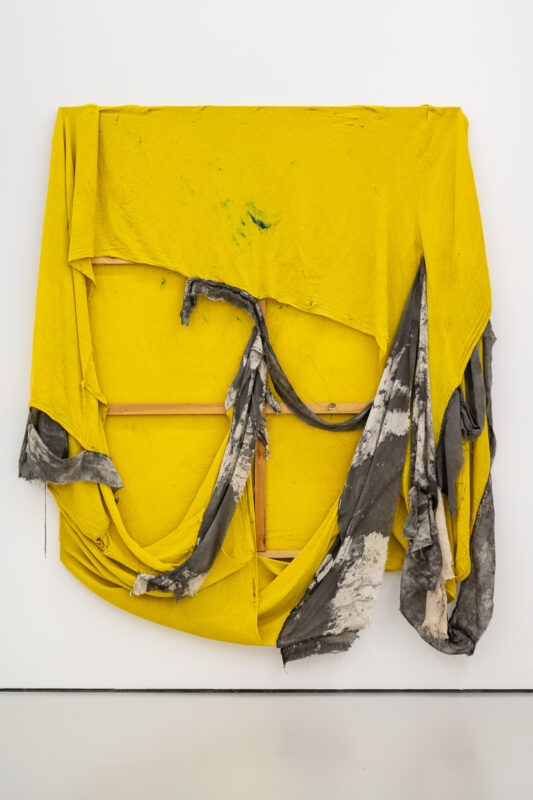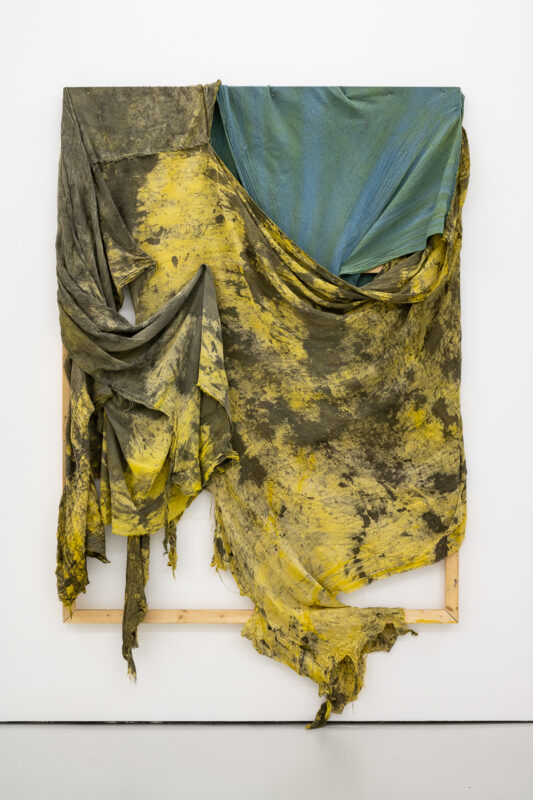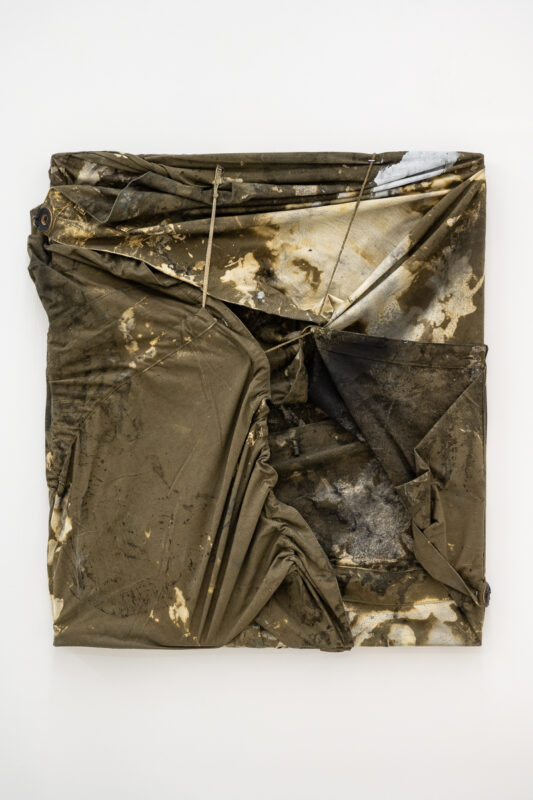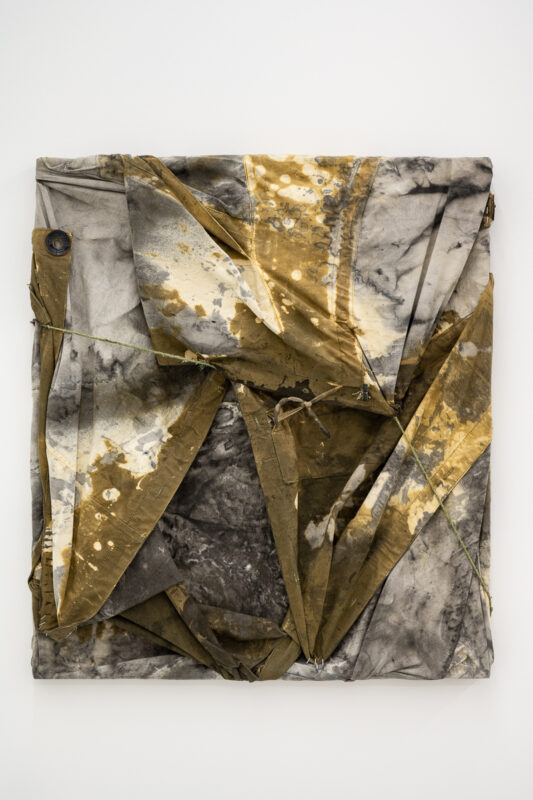 ARTIST INFORMATION
Jukka Virkkunen was born in 1986 in yväskylä, Finland and currently lives and works in London.