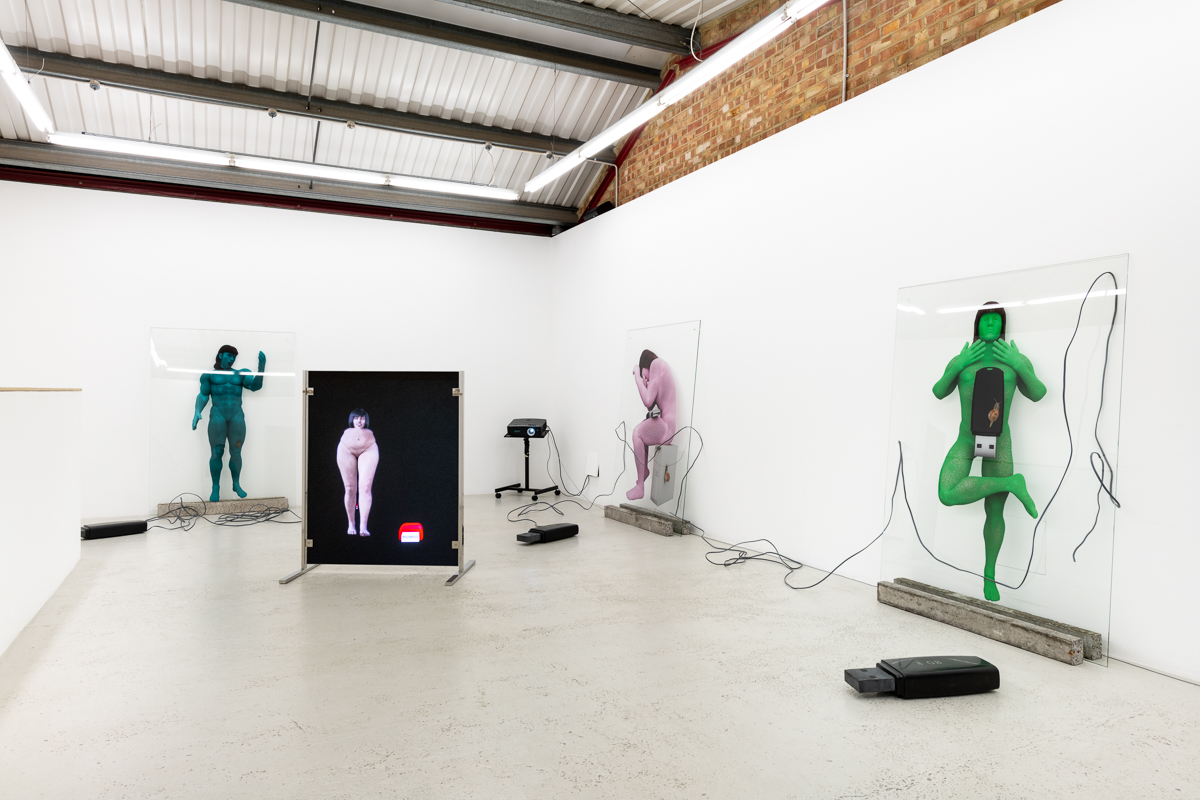 Installation_View_2018_Olga_Fedorova_Annka_Kultys_web_1
nstallation_View_2018_Olga_Fedorova_Annka_Kultys_web_3
nstallation_View_2018_Olga_Fedorova_Annka_Kultys_web_2
nstallation_View_2018_Olga_Fedorova_Annka_Kultys_web_4

OLGA MIKH FEDOROVA
12 SEPTEMBER — 13 OCTOBER 2018
OPENING RECEPTION
TUESDAY, 11 SEPTEMBER, 6—8 PM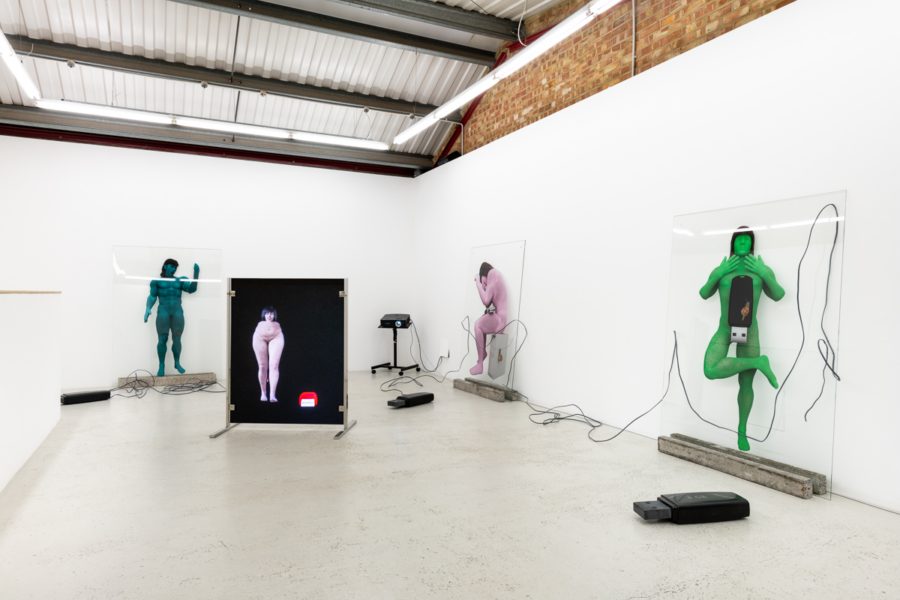 PRESS RELEASE
Press preview in presence of the artist : Tuesday, 11 September, 5 PM
Annka Kultys will present an exhibition of new works by Olga Mikh Fedorova, marking the artist's second solo presentation with the gallery in London. Short Term Memories will feature three large scale prints on glass, a video on a new type of transparent glass screen that the artist has developed, and three granite sculptures. Implicit in the show is the idea of memory, asking what imprint the human race will leave on earth after it inevitably passes away.
The show's prints feature three ambiguous figures, deliberately devoid of assigned gender or ethnicity, appearing in green, pink or blue, and in various stances, from sitting to gazing open-mouthed, as they contemplate a post-human experience. The figures may be seen as gender-free skeletons, the bare bones of a society obsessed with data and the physical harvesting of digital data, left to become overgrown with moss and once again subsumed within nature.
The sculptures, made from granite but in the form of large scale USB drives, could be construed as gravestones to the analogue era. These, like most mass-produced technologies, arguably enjoy a longer after-life than our own human bodies, which begin to decompose from the moment we cease living.
The exhibition explores society's concern with the idea of immortality, and more particularly, the idea as developed by the Techno-Futurists and marketed the increasing number of companies investing in the notion that science and technology will enable the human race to swiftly evolve beyond its current physical and mental limitations.
SELECTED PRESS
Olga Mikh Fedorova: Short Term Memories
INSTALLATION VIEWS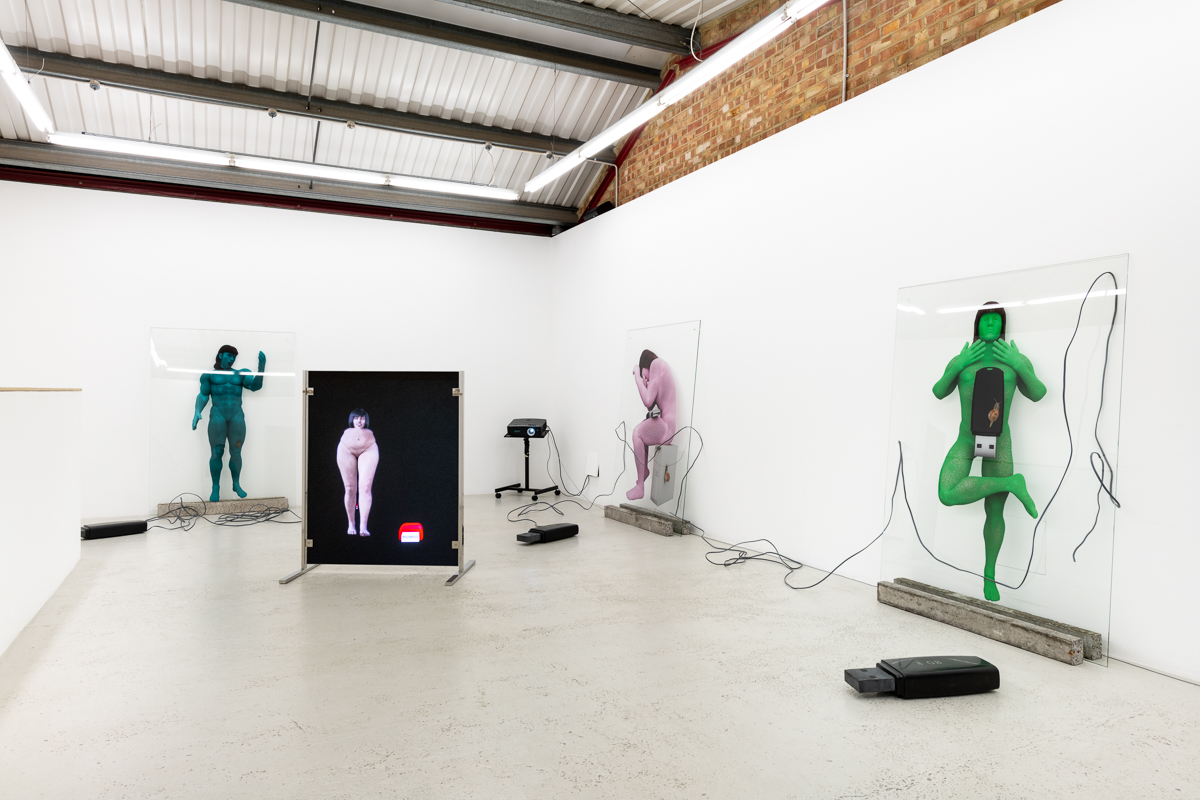 ARTWORKS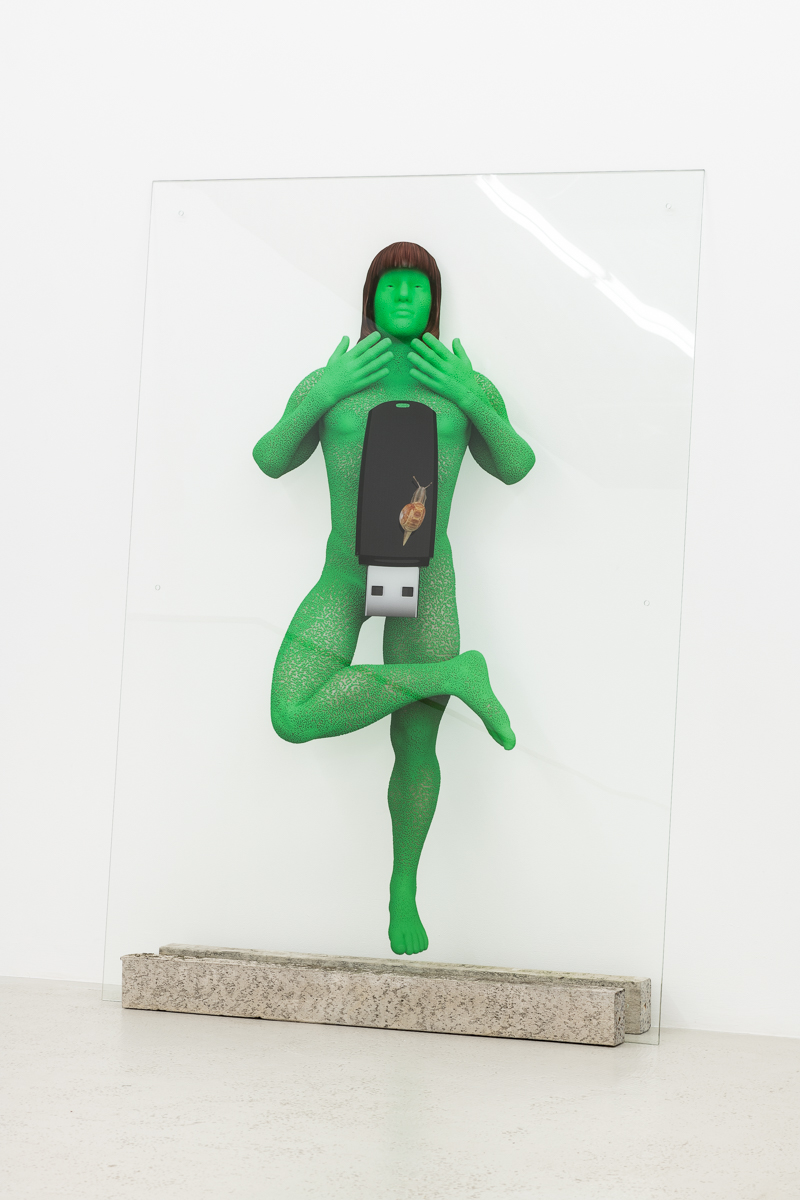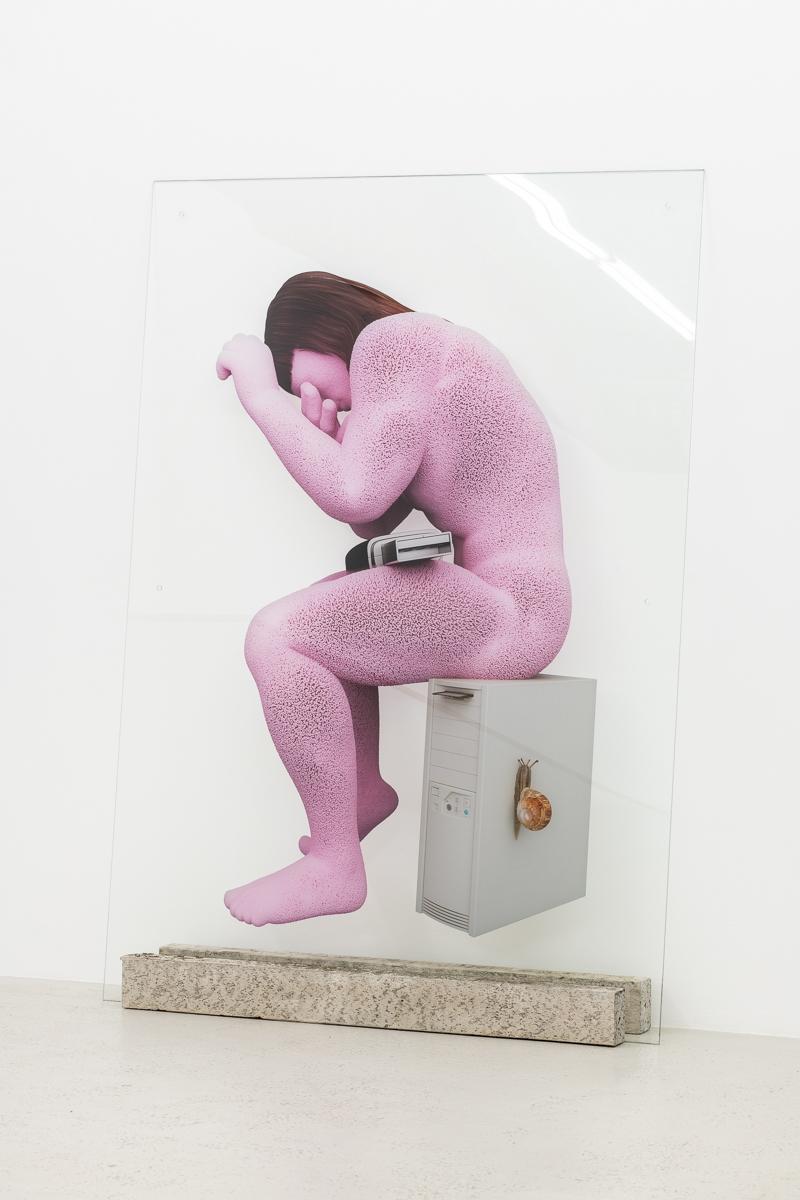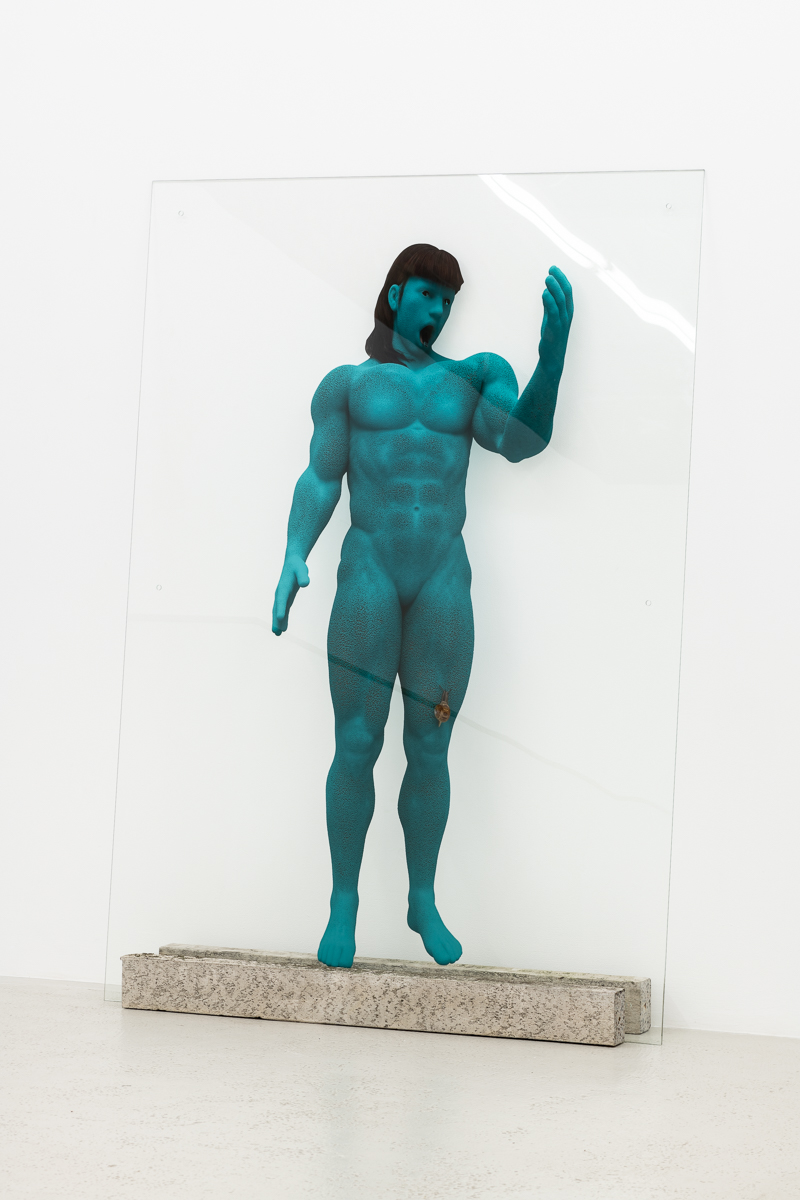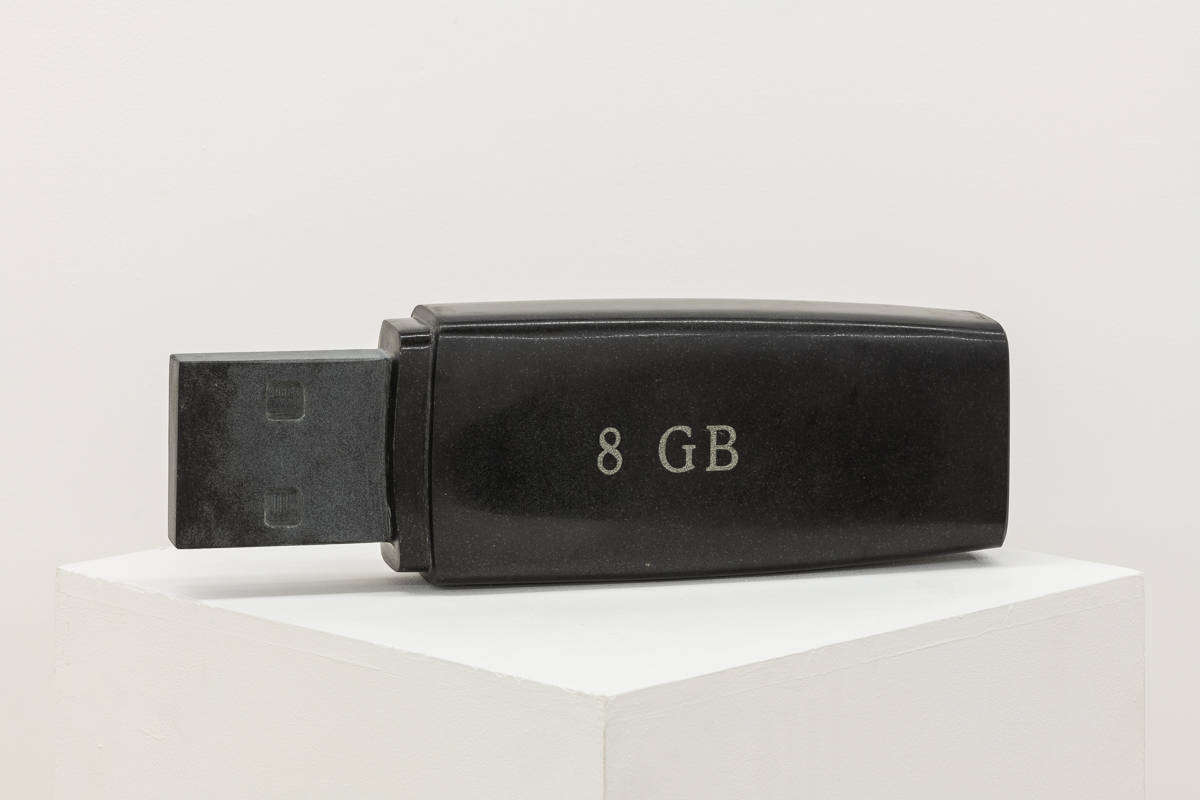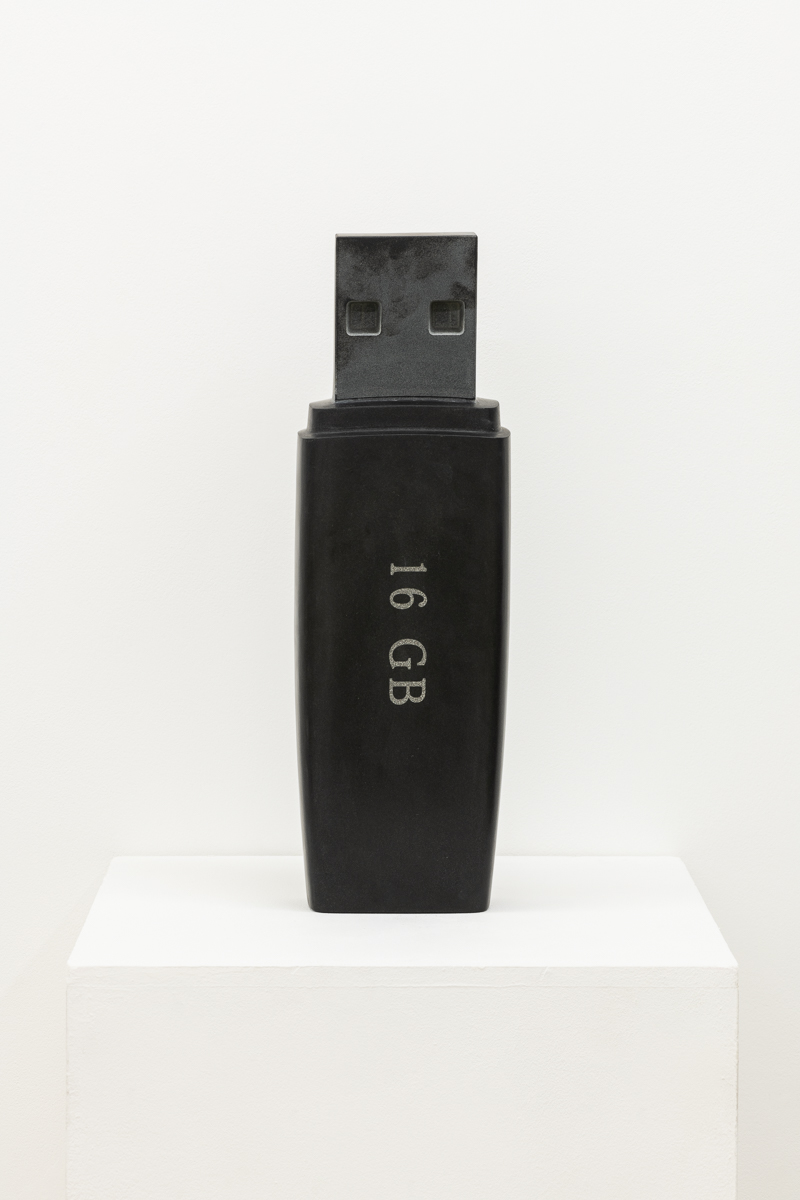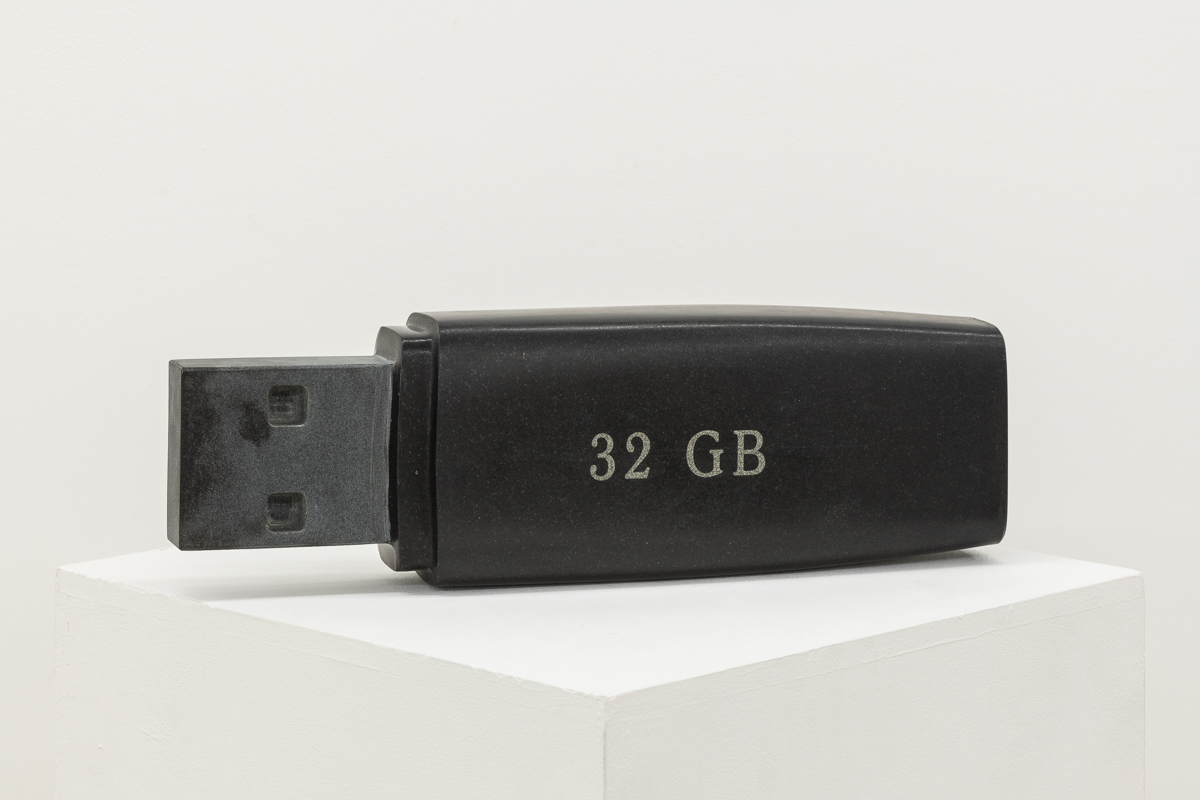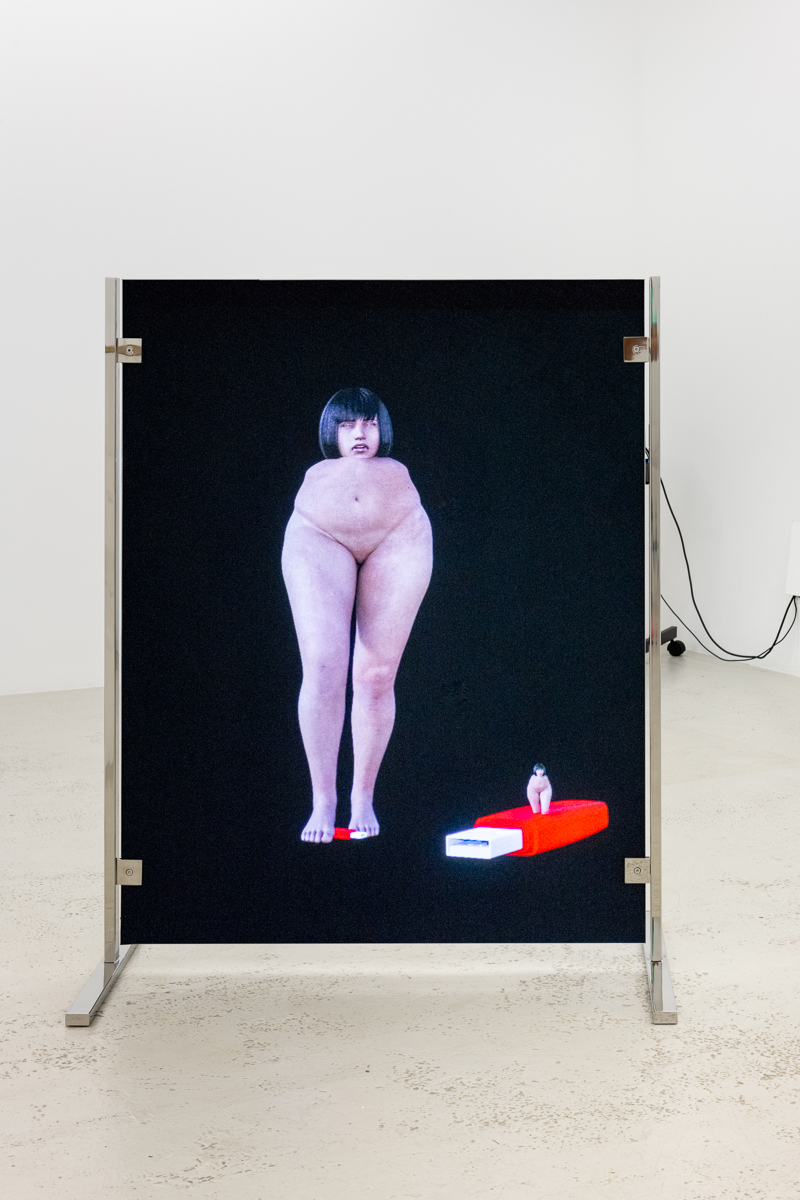 ARTIST INFORMATION
Olga Fedorova (b. 1980) was born in Moscow, Russia and currently lives and works in Brussels, Belgium.